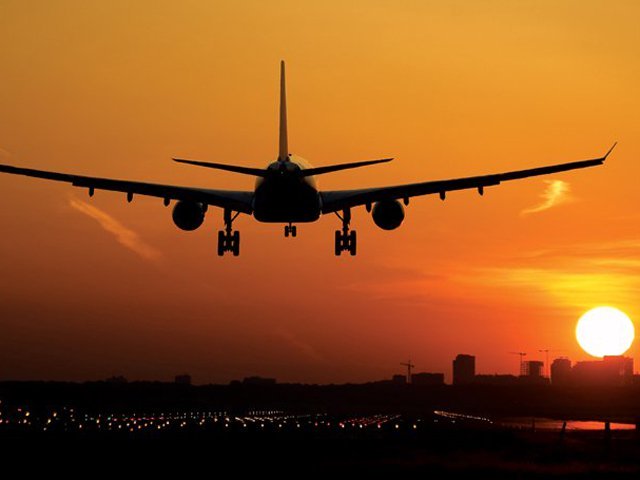 ---
LIVE: Pakistan extends suspension of int'l flight operations till May 15 as Covid-19 tally hits 12,657
The virus has claimed at least 266 lives while at least 2,755 coronavirus patients have recovered
---
KARACHI / ISLAMABAD / QUETTA / PESHAWAR / LAHORE / GILGIT / MUZAFFARABAD: The novel coronavirus emerged in the central China city of Wuhan towards the end of last year and proliferated to almost the whole world within a couple of months. ItÔÇÖs not the virulence or fatality, but the infectivity of the new virus ÔÇô also known as SARS-CoV-2 ÔÇô that has set off a global frenzy.

The Covid-19 respiratory illness caused by this mysterious contagion has so far infected more than 2.8 million people in 202 countries and territories of the world ÔÇô more than 200,000 of them have died and counting.

Pakistan, despite its close proximity with China, remained coronavirus-free until February 26 when a young man from Karachi tested positive after returning from Iran ÔÇô one of the worst-hit countries. After a brief hiatus following the first case, Covid-19 cases spiked as more pilgrims returning from Iran tested positive for the virus.

The nationwide tally of Covid-19 patients stands at 12,657 with 5,326 cases in Punjab, 4,232  in Sindh, 1,793 in Khyber-Pakhtunkhwa, 722 in Balochistan, 308 in Gilgit-Baltistan, 223 in Islamabad and 59 in Azad Jammu and Kashmir.

The virus has claimed at least 266 lives while at least 2,755 coronavirus patients have recovered.

The number of cases has continued to soar despite the country being under lockdown for the fifth consecutive week.

The situation remains fluid and┬áweÔÇÖre updating stats as soon as new figures are officially released.

Follow┬áThe Express TribuneÔÇÖs live coverage of the pandemic┬áhere.


12:05am: One more contracts Covid-19 in G-B to raise tally to 308

One more person has contracted the coronavirus in Gilgit-Baltistan to raise the region's tally to 308.

Three more patients have recovered from the mysterious disease in the region.




11:30pm: Journalists, health officials test positive for Covid-19 in AJK as tally rises to 59

Two TV journalists and as many officials of Azad Jammu and Kashmir's health ministry have tested positive for Covid-19, pushing the region's tally to 59.

These four cases have increased number of patients in Muzaffarabad to six.




11:20pm: Balochistan to conduct 'aggressive testing' amid rise in local Covid-19 cases 

Balochistan government has urged the people to strictly follow preventive measures against Covid-19 amid the increase in the number of local coronavirus cases.

The government's spokesperson, Liaqaut Shahwani in a tweet on Saturday said local transmission of Covid-19 cases "could be disastrous" if people did not adhere to preventive measures including social distancing against the virus.

He also said the provincial government is planning to conduct agrressive testing as the number of positive cases are "much higher than believed".


Rapid increase in #Corona#Local transmission could be disastrous if people didn't follow d #SOPs of #SocialDistancing & #lockdown.

Today 65 cases reported so far.#Balochistan Govt is planning 2 conduct aggressive testing after #random, numbers seems much higher than believed

— Liaquat Shahwani (@LiaquatShahwani) April 25, 2020


9:50pm: Pakistan extends suspension of intÔÇÖl flight operations till May 15

As per the decision of the Government of Pakistan, the suspension of international flight operations as effected earlier has been extended up to Friday, May 15, 2020 at 2359 hours PST, said a notification issued by the aviation division on Saturday.

Remaining provisions as applicable to the suspension of international flights reflected in the previous orders remain unchanged, it added.




9:40pm: Five doctors infected with coronavirus in Sindh's Shikarpur

Five doctors and a municipal committee chairman in Shikarpur district have tested positive for coronavirus.

District focal person Dr Salahuddin Shaikh told the media that all the infected individuals had been asked to isolate themselves at their homes, while those who have come in contact with them were tested as well.

Further details here




9:00pm: Sindh govt issues SOPs for online businesses amid coronavirus lockdown

After days of negotiations and dilly-dallying on the matter of opening shops and markets, the Sindh government finally announced on Saturday that traders would only be allowed to resume businesses online and shop shutters would remain down.

ÔÇ£No shop should be opened for public at any cost [and] all orders are to be received online or via phone or field staff,ÔÇØ read a notification issued by the Sindh home department on Saturday. The decision was eventually reached following a round of discussion between government representatives and traders on the day.

According to standard operating procedures (SOPs) issued by the government in this regard, businesses will operate Mondays through Fridays from 9am to 3pm and all shop owners, employees and delivery staff are subject to following the government directives issued in the wake of the coronavirus outbreak. These include wearing masks and gloves, using sanitisers, maintaining social distance and frequently washing hands while at work.



Read our full story here




8:50pm: One more succumbs to Covid-19 in Balochistan as cases rise to 722

The Balochistan health department, in its daily situational report, has confirmed one more casualty due to coronavirus, bringing the death toll to 11 in the province.

Meanwhile, another 65 people contracted the contagion in the province, raising the tally to 722.

176 coronavirus patients have recovered in the province so far.






8:40pm: With humans locked in, Chinkara deer venture closer to Karachi

In a rare sighting, over a dozen young, healthy Chinkara deer was witnessed freely roaming on a thoroughfare near the Northern Bypass on Friday, where they grazed for some time before returning to their wildlife sanctuary adjacent to Hub Dam.

According to a Sindh wildlife department (SWD) official, it was for the first time that Chinkara deer have come out of the wilderness near Karachi. Awed by the uncommon occurrence, he told┬áThe Express Tribune, ÔÇ£There were two groups, each comprising between six and eight deer.ÔÇØ

Explaining the animalsÔÇÖ unusual behaviour, SWD conservator Javed Ahmed Mahar said, ÔÇ£It is because there is neither any human activity [in the area nowadays], nor air pollution.ÔÇØ

Read full story here




8:30pm: 5,000 British travellers to leave Pakistan on chartered flights

Around 5,000 stranded British travellers would fly back home from Pakistan following an announcement by the United Kingdom government of nine extra chartered flights on Saturday.

These will include the first UK charter flight from Karachi, which will depart on April 30, in addition to further departures from Islamabad and Lahore, according to a statement by the UK government.

Around 2,500 people have already booked on to the ten government charter flights that are taking place between April 21 and April 27. This second phase of flights announced today will carry more than 2,250 travellers.

Details here




8:00pm: Teenager arrested for stealing Ehsaas Programme funds in Sindh

The Dadu police claimed on Saturday to have solved the robbery case of an Ehsaas Programme retailer and arrested the suspect, who turned out to be the complainant himself.

A 16-year-old boy, Saqib, had informed the police about the robbery. According to his statement, he used to distribute cash among the needy under the Ehsaas Programme with his father, Abdul Majeed, from a cash counter at Raja General Store.

Read details here




7:50pm: K-P reports four more deaths, 85 new cases of Covid-19 in last 24 hours

The Khyber-Pakhtunkhwa (K-P) health department has reported 85 new cases ÔÇô two from Torkham quarantine center ÔÇô across the province, taking the Covid-19 tally to 1,793.

Four new deaths were also reported ÔÇô all from Peshawar, taking the tally to 93.

13 more coronavirus patients have also recovered, raising the total number of recoveries to 485 across the province.




7:30pm: Sindh govt launches tele-counselling service to help Covid-19 patients

The Sindh government has launched a tele-counselling service for the confirmed and suspected Covid-19 patients to help them cope with the psychological impact of coronavirus pandemic.

In a statement on Saturday, Sindh Local Bodies Minister Nasir Hussain Shah said the helpline (1093) has been launched by his department with the support of UNICEF and UNDP.

He said 25 psychiatrists and psychological experts have been hired to provide counselling to people facing mental health challenges while living in self-isolation or at quarantine centers.

Read more here




6:30pm: Murtaza Wahab denies bribery allegations against Sindh govt

Sindh government spokesperson Barrister Murtaza Wahab has dismissed all allegations of the provincial government collecting bribes in exchange for allowing certain industries and trade centres to resume operations.

In a video statement issued on Saturday, Wahab termed the allegations levelled against the Sindh government and Sindh Chief Minister Syed Murad Ali Shah ÔÇ£fake and baseless.ÔÇØ

Claiming that traders associations too had refuted the reports, he warned of taking legal action against elements involved in circulating ÔÇ£fake audio [clips]ÔÇØ in connection with the allegations. The spokesperson further said that the government would also consult the Federal Investigation Agency (FIA) and other relevant authorities on the matter.

Read story here




6:10pm: K-P lawmaker becomes first MNA to contract coronavirus

Munir Khan Orakzai, Member of National Assembly from Kurram District, has been tested positive for Covid-19. He is reportedly the first MNA to contract Covid-19 in Pakistan.

OrakzaiÔÇÖs test result was confirmed by Dr Shahzad Faisal, director of Hayatabad Medical Complex, where the MNA is currently being treated and said to be in stable condition at the moment.


5:40pm: Murtaza Wahab shares latest coronavirus situation in Sindh
The following information is relevant to assess the situation of #COVIDー19 in Sindh as of 25th April at 8 AM:

Total Tests 38188 (today 2599)
Positive Cases 4232 (today 287)
Recovered Cases 702
Deaths 78

In the last 24 hours, 30 people have recovered from corona in Sindh

— Murtaza Wahab Siddiqui (@murtazawahab1) April 25, 2020


5:15pm: Punjab reports 475 new cases to swell Covid-19 tally to 5,326

The Punjab health department has confirmed another 475 cases of coronavirus in the province to take the tally to 5,326.

This includes 768 pilgrims, 1,922 Tableeghi Jamaat members, 86 inmates and 2,550 citizens.


5:00 pm: K-P CM to nominate doctor who died from coronavirus for civil award
Dr Javed our renowned professor at HMC embraced Shahdat fighting against Covid-19. He remained in front line saving lives of our people against the disease. He set very high standards of professional pride and integrity not only for his fellow medical community but for all of us. pic.twitter.com/yaRQJyiesX

— Mahmood Khan (@IMMahmoodKhan) April 25, 2020


4:50 pm: Islamic Medical Association sounds alarm over increase in cases

Doctors belonging to the Islamic Medical Association have expressed alarm over the rapid increase in coronavirus patients across the country. They said during the last five days, more than 3,000 people have tested positive for the virus.




4:20 pm: K-P health minister lauds medical staff on the frontline 

K-P Health Minister Taimur Khan Jhagra expressed his condolences over the death of Dr Muhammad Javed - a doctor and professor at Hayatabad Medical Complex in the province who lost the battle against the novel coronavirus.

Jhagra lauded the medical staff at HMC and across the province for fighting on the frontlines against the virus.


3:45 pm: Chaudhry Sarwar distributes protection kits among Multan doctors

Governor Punjab Chaudhary Muhammad Sarwar has said 30 telemedicine centres are providing health services to masses in the province.

Talking to media in Multan, he said 10,000 doctors are providing health services to people on these telemedicine centres.

The governor added that sanitizers and other protection material are being prepared locally in the country and three thousand PPE kits have been allocated for doctors in Multan division.

Earlier, the governor distributed protection kits among the doctors of southern Punjab.


3:00 pm: CM Punjab bans Iftar parties on govt expenditure

Punjab Chief Minister Usman Buzdar has banned Iftar parties on government expenditure.

He said the ban will be applicable on all government officials.


2:50 pm: SAPM on Information and Broadcasting Firdous Ashiq Awan addresses fourth meeting of provincial information ministers 
Live: Special Assistant to the Prime Minister on Information and Broadcasting @Dr_FirdousPTI addressing fourth meeting of provincial Information Ministers via video link. #Covid_19 #TogetherWeCan #COVIDÒâ╝19 #COVID19 https://t.co/v2spFey82E

ÔÇö Radio Pakistan (@RadioPakistan) April 25, 2020
1:50 pm: Special assistant to K-P CM on Local Govt Affairs tests positive

Special Assistant to K-P chief minister on Local Government Affairs Kamran Bangash tested positive for the virus.


1:40 pm: Over 200 Pakistanis repatriated from Afghanistan

Over 200 stranded Pakistanis have been repatriated from Kabul via Torkham.

PakistanÔÇÖs embassy in Kabul arranged buses and security for the travel of Pakistani nationals.

Pakistani nationals have expressed their gratitude for relentless efforts of the embassy and have thanked Ambassador Zahid Nasrullah Khan for his help and support under testing circumstances.


1:35 pm: Three more deaths reported in Sindh

Sindh health authorities reported 287 new cases, raising the provincial tally to 4,232.

Chief Minister Murad Ali Shah said the virus claimed three more lives in the province. The provincial death toll stands at 78.

In the past 24 hours, 2,599 tests have been conducted.

He urged people to stay at home and ensure social distancing and thanked doctors, police and rangers for their efforts to mitigate the spread of the virus.

"These organisations are working for the betterment of patients and the public," the chief minister added.




1:30 pm: Federal govt has distributed Rs69 million under Ehsaas Cash Emergency programme

Minister for Planning and Development Asad Umar said the government has distributed at least Rs69 billion to over five million families under the Ehsaas Cash Emergency programme.


1:10 pm: Train services to resume from May 10

Railways Minister Sheikh Rashid said train services will resume from May 10.

The minister said initially the decision was to start train operations from Monday but the federal government extended the lockdown.

Thermal gates were imported from China and placed in railway stations, while Pakistan built 50 gates in its own workshops, he added.



Live: Railways Minister @ShkhRasheed talking to media in #Lahore. https://t.co/283ACD0dgE

ÔÇö Radio Pakistan (@RadioPakistan) April 25, 2020
12:40 pm: Chinese ambassador Yao Jing felicitates Pakistan community on start of Ramazan 

Chinese Ambassador to Pakistan Yao Jing extended greetings to Muslims on the start of Ramazan.

He said the Chinese government, its people and the Chinese community in Pakistan are extending their support to fight the coronavirus in the country and was hopeful that Pakistan will finally overcome the challenge.

"I wish a healthy, safe and happy Ramazan ahead," Jing said.



Ambassador Yao Jing: #ramadanmubarak. The Chinese gov& people are extending all possible assistance and support for fight against the #Covid_19. Have a healthy, safe& happy Ramadan. Pakistan will finally overcome the challenge. @ArifAlvi @ImranKhanPTI @ForeignOfficePk @MFA_China pic.twitter.com/VbxDMuoN48

ÔÇö Chinese Emb Pakistan (@CathayPak) April 25, 2020
12:00 pm: First NCOC meeting during Ramazan in progress 

The first meeting of the National Command and Operation Centre (NCOC) during Ramazan is in progress.

The meeting is undertaking a comprehensive review of the implementation of testing, trace tracking strategy, stock position of utility stores, update on flights and development of medical equipment.

Provincial chief secretaries joined the session via video-link.


11:55 am: Foreign minister addresses Pakistani community in the US

Foreign Minister Shah Mahmood Qureshi said Pakistan was once again in a difficult economic situation.

In light of the increasing number of deaths in the US due to the virus, the minister said PakistanÔÇÖs exports have plummeted and remittances are estimated to go down by 22 to 23 per cent.

He┬áfurther apprised the┬áoverseas┬áPakistani community over Prime Minister Imran KhanÔÇÖs efforts in launching a global debt relief initiative.

Read more here.


11:45 am: PM Imran launches Yaran-e-Watan initiative 

Prime Minister Imran Khan launched the Yaran-e-Watan initiative for overseas health professionals to support Pakistan's fight against the coronavirus.



Pakistani health professionals are on the frontline in the fight against #COVID19 across the world. They also want to help us combat COVID19 in Pak. We have launched @YaranWatan iniitiative for our overseas health professionals who can now register to volunteer their services. pic.twitter.com/O0MkyDMNDs

ÔÇö Imran Khan (@ImranKhanPTI) April 25, 2020

Read more here.


11:10 am: President, PM urge nation to practice selflessness in Ramazan

President Dr Arif Alvi and Prime Minister Imran Khan felicitated the nation on the occasion of Ramazan.

In separate messages, the two leaders urged the nation to practice selflessness in the holy month.

The president said the entire world is struggling amid the coronavirus outbreak and urged the nation to adopt precautionary measures and the premier urged the nation to help those in need by demonstrating complete unity and sacrifice.

Read more here.


10:00 am: Govt extends lockdown until May 9

The federal government extended the countrywide lockdown to stem the spread of the coronavirus pandemic for 15 more days ÔÇô until May 9.

The decision was made during a meeting of the National Coordination Committee (NCC) on Covid-19 chaired by Prime Minister Imran Khan.

Federal Minister for Planning, Development and Special Initiatives Asad Umar said the lockdown had been extended in consultation with the governments of the four provinces, Gilgit-Baltistan and Azad Jammu and Kashmir.

Read more here.


9:40 am: Doctor in K-P dies from coronavirus

A doctor and professor at Hayatabad Medical Complex in Khyber-Pakhtunkhwa (K-P) lost the battle against the coronavirus.

He was the first doctor in the province to succumb to the virus.

K-P health authorities reported that more than 30 medical personnel in the province have contracted the virus.

Read more here.


9:35 am: Nationwide tally stands at 11,940

After Punjab reported 195 new cases and nine more were reported in Islamabad, the nationwide tally jumped to 11,940.

The National Command and Operation Centre confirmed that the virus claimed 16 lives in the last 24 hours, raising the death toll to 253.

127 patients are in critical condition while at least 2,755 patients have recovered.

A total of 138,147 tests have been conducted since the virus first hit Pakistan.


9:00 am: PTI, JI call for resuming trade activities 

The Pakistan Tehreek-e-Insaf (PTI) and Jamaat-e-Islami (JI) have demanded the conditional resumption of trade activities, which have remained closed for more than a month.

Meanwhile, JI SindhÔÇÖs Ameer, Mohammad Hussain Mehanti, also echoed the call for resuming trade activities.

He stated that the closure of markets in the district for over a month had gravely affected daily-wage workers

Read more here.


8:30 am: Mosques in Karachi install sanitisation mechanisms 

Many mosques around Karachi have started installing sanitisation mechanisms and disinfectant sprays in the hopes of keeping their premises contagion-free.

Several mosques across the city have chosen to keep their doors open throughout Ramazan, despite┬áthe World Health OrganisationÔÇÖs (WHO) suggestion to discourage congregational gatherings.

Read more here.




7:50 am: K-P to close shops, businesses after 4pm 

Khyber-Pakthunkhwa (K-P) has ordered the closure of all shops, enterprises, construction sector and businesses after 4pm. Pharmacies will remain open 24/7.

Everyone must wear face masks during their movement outdoors.


7:30 am: President Alvi visits mosques in Islamabad, reviews arrangements 

President Dr Arif Alvi and Federal Minister for Religious Affairs Noorul Haq Qadri visited different mosques in Islamabad to review arrangements made for worshippers during the month of Ramazan.



President @ArifAlvi along with Religious Affairs Minister visited different #mosques in #Islamabad last night to examine arrangements made for Nimazees during holy month of #Ramazan https://t.co/3un3e3txRt #Ramazan2020 #RamadanMubarak #RamzanTheMonthOfBlessings #Coronavirus pic.twitter.com/bpjRkjhDjv

ÔÇö Radio Pakistan (@RadioPakistan) April 25, 2020
7:00 am: Stranded Pakistanis in Abu Dhabi repatriated

A special flight from Abu Dhabi brought back stranded Pakistani nationals and landed at Baccha Khan International Airport.

250 passengers were shifted to quarantine centres for testing.