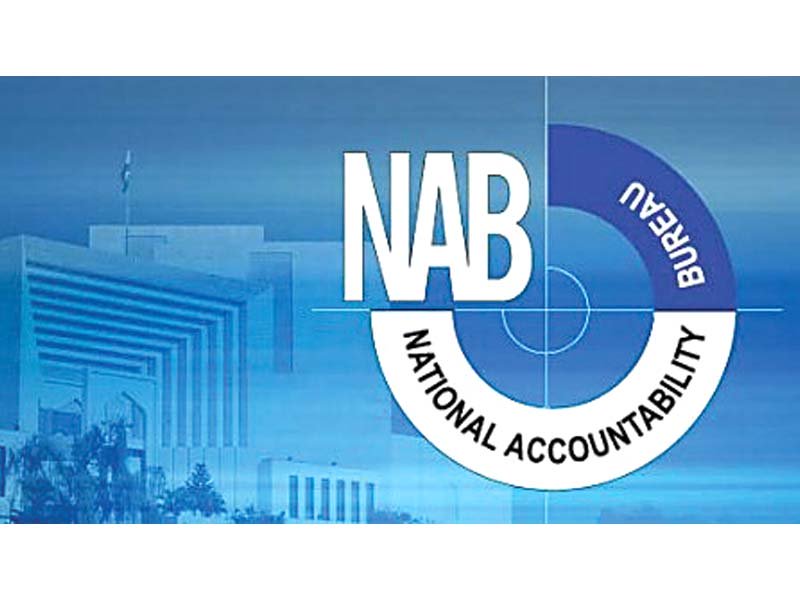 ---
ISLAMABAD: The country's top accountability watchdog – the National Accountability Bureau (NAB) – has decided to launch six inquiries against various accused, sending some cases to the Federal Board of Revenue (FBR) and closing inquiries against Rahila Magsi and others due to absence of evidence.

These decisions were taken on Thursday during NAB Executive Board Meeting (EBM), chaired by NAB Chairman Javed Iqbal at NAB headquarters. NAB deputy chairman, prosecutor general accountability, director general operations and other senior officers attended the meeting.

The EBM authorized its investigators to conduct six inquiries against various personalities including Aalia Amir, wife of Sindh Additional Secretary Service and General Administration Aamir Khurshid and former sub Inspector police Ishaq Lashari, Ismael Lashari and others.

It ordered two inquiries against officers and officials of the Port Qasim Authority, Manzoor Shah, former chief engineer highways, Naseem Shah, Sindh Abadgar Board chairman, district Mitiari, officers and officials of Sindh Information Department.

The EBM also decided to close inquiries against Karachi Civil Hospital Medical In-charge Dr Zahoor Ahmed, and others, Muhammad Mohsin, Rahila Magsi and others due to lack of evidence.

It also approved referring of some inquiries against officials of Model Customs Collectorate of Exports, Owners and officials of Messers Sky Clan Global Private Limited and others, officers and officials of Model Customs Collectorate, Appraisement Customs Department and others to the FBR.

Speaking on the occasion, NAB chairman said the bureau is committed to taking corruption cases to their logical conclusion. "NAB believes in a corruption-free Pakistan and to reclaim the looted money. It believes in concentrating on merits of case without caring about the face behind the case," he said.

He directed all DGs to utilize all available resources for taking the mega corruption cases to their logical conclusion within stipulated timeframe on the basis of solid evidence as per law. NAB statement said it is an established policy of the bureau that details of the EBM-NAB meeting are shared with people.

This information is not intended to hurt anyone. All the inquiries and investigations are initiated on the basis of alleged allegations which are not final. The decision to proceed ahead with the cases is taken after taking into account both sides of the picture, it added.