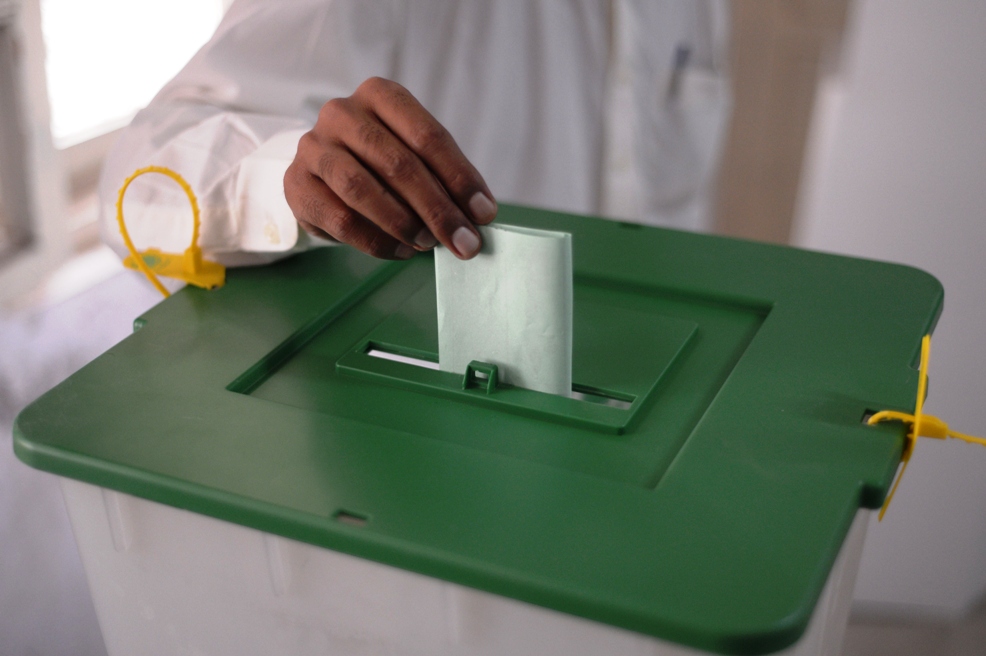 ---
ISLAMABAD: Taking notice of the delay on submission of required documents, the Election Commission of Pakistan (ECP) on Wednesday directed all provinces to "immediately" present it for conducting local bodies' elections.

In order to achieve the goals of the five-year plan, it has also directed heads of all departments to ensure their completion in a timely manner. According to the commission, provinces have so far been unable to provide copies of rules, maps and other documents.

This came during a meeting presided over by ECP Chairman Sikandar Sultan Raja that was convened in connection with the holding of the local bodies' elections. It reviewed measures taken by the commission and provincial governments so far since it's commission's responsibility to hold local elections within 120 days under the Election Act, 2017.

However, the commission reviewed the arrangements to hold the LB elections in provinces keeping in view the novel coronavirus pandemic in the country.

It was informed that in light of the new LB system in Punjab, the commission has repeatedly asked the government to provide maps and other necessary documents for the constituencies so that the work of Punjab village panchayats and neighbourhoods could be started. But this could not be done because Punjab government is yet to provide the required documents and maps.

Similarly, several amendments were made in Khyber-Pakhtunkhwa Municipalities Act of 2019, but neither rules were provided under them nor required documents for constituencies such as notification of boundaries of city councils, village and district for all the tehsils. "Information was not provided like the notification of the number of councils, notification of the number of councils and neighbourhood councils by Tehsil order and the rules of demarcation etc. Not all of these have been provided, which makes it impossible to conduct a local government election on time," officials said.

Moreover, the local bodies of Sindh province will expire in August 2020. The commission has also issued a letter to the Government of Sindh, stating that "copies of the amended Local Government Act 2013 rules and notification of the number of union councils and tehsils required for constituencies should be provided and other documents and maps". So far no response has been received from the provincial government.

The matter for holding local elections in Balochistan province is pending in the Balochistan High Court.

The departments of the commission also briefed regarding the performance of their respective fields in connection with the implementation of the five-year plan.

The ECP issued directives to the heads of all departments to fulfil the goals of the five-year plan in a timely manner so that the upcoming elections could be held in a more organised and better way.