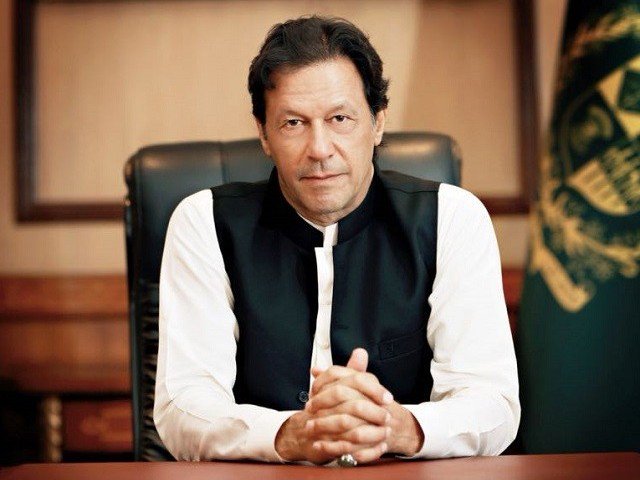 ---
KARACHI: It sometimes takes a crisis to highlight wisdom in suggestions that otherwise seem to idealistic. Take Prime Minister Imran Khan's longstanding vision to turn Pakistan into a Riasat-e-Madina style welfare state. Though lauded for his intentions, it was not too long ago that many dismissed his ideas as a bit too ambitious and a little too vague.

Even after he launched his government's flagship Ehsaas Programme a little over a year ago, many continued to be sceptical. With austerity being forced upon the country, observers wondered how the government would deliver.

But as mentioned before, sometimes a crisis is all it takes. History is full of instances where insurmountable odds have prompted positive social transformation. The world we know, or used to know, was itself borne out of turmoil.

While the Ehsaas Programme still has a long way to go, the novel coronavirus may have just delivered the grand welfare initiative the impetus to leave a lasting impact in the country.

The pandemic the world currently faces has presented many countries around the world with an unforeseen set of challenges. With most states forced to enforce varying degrees of lockdown measures, much of the world's economy has suddenly come to a halt.

Unsurprisingly, it is the poorest segment that has been most vulnerable to the virus's economic ramifications. Without the luxury of having jobs that can be performed remotely, those that live paycheck to paycheck are in dire need of support if they are to survive. And as global experts warn of the worst recession the world has seen since the Great Depression, most of them may require this support long after the virus goes away.

In such a scenario, a programme like Ehsaas has become all the more vital. More importantly, even as there is a lot that still needs to be done, the programme has lodged some prominent achievements already.

Consider the National Socio-Economic Registry (NSER), which according to government data, is 20 per cent completed. It may be overlooked on its own, but a database of citizens' socioeconomic standing is a key prerequisite for distributing support among those that need it transparently.

Since the beginning of April, the Ehsaas Programme has also distributed more than Rs55 billion among over 4.5 million beneficiaries as emergency cash support. The emergency support consisted of a one-off cash distribution of Rs12,000 to low-income households in all provinces along with Gilgit-Baltistan and Azad Jammu and Kashmir.

According to Prime Minister's Special Assistan Dr Sania Nishtar, more than Rs22 billion were distributed among nearly two million beneficiaries in Punjab while more than Rs18 billion were disbursed among more 1.5 million recipients in Sindh. Another Rs11 billion were distributed among more than 950,000 needy in Khyber-Pakhtunkhwa and Rs1.6 billion were distributed among more than 135,000 beneficiaries in Balochistan, she added.

The emergency cash support comes in addition to the better-publicised Tahafuz and Kafalaat programmes, both of which are among the 134 schemes that come under the Ehsaas Umbrella. The Tahafuz programme is intended to be a safety net for poor individuals in the event of some catastrophy while the Kafalaat programme is geared towards supporting seven million women from low income backgrounds.

Just this month, in Punjab alone, the government distributed over Rs6.7 billion as part of the Kafalaat programme. The amount was distributed among more than 550,000 women over the course of just three days.

The prime minister on Tuesday also launched the Ehsaas Ration Portal, which aims to help philanthropists, charities and other non-governmental organisations in providing rations and other assistance to those in need. What is remarkable is that all these developments took place with the government already engaged with the Covid-19 outbreak.
Sooner or later, Pakistan and the rest of the world will overcome the current pandemic, and there will be much time for reflection and readjustment then. In the longer run, the Ehsaas Programme will have to deliver a lot more than just cash support and actually help people escape poverty. In order to do that, it would need to provide everything from housing to education and opportunities to start businesses or gain employment. For the time being though, the government's move to support those in need in such difficult times should be appreciated.