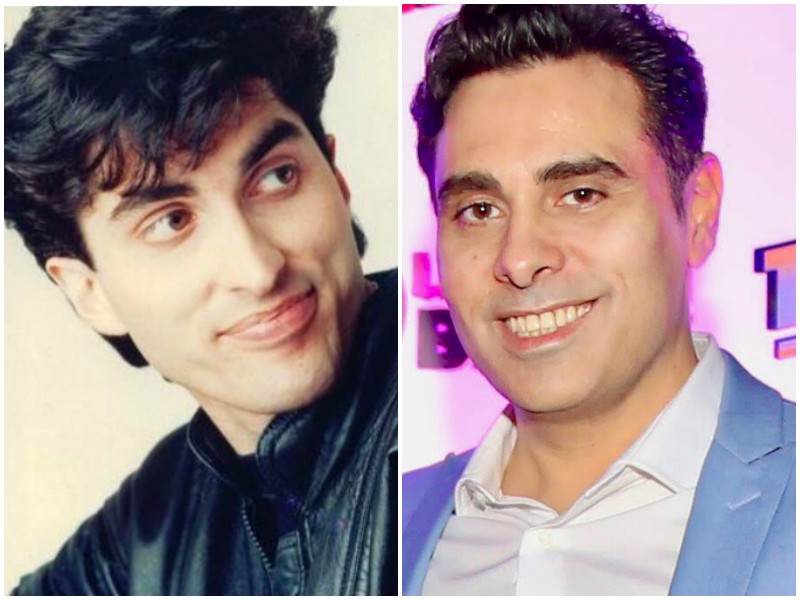 ---
Former pop band Awaz's lead vocalist Haroon recently uploaded a throwback picture on his Instagram featuring himself alongside Junoon's lead vocalist Ali Azmat and Vital Sign's lead vocalist, the late Junaid Jamshed.

The picture captured the heartthrobs from the three most popular bands at the time and was taken by the now renowned fashion photographer Tapu Javeri.

Recalling the time it was taken and his bond with the fellow vocalists, Haroon captioned the post saying, "We were good friends. I've known Ali Azmat since his Jupiter days. He and I were even flat mates for a while in Karachi back in the day."

Haroon went on to reminisce how both of them even did a song called Baba Bandook for his internationally acclaimed multi award winning 3D animated TV series Burka Avenger. Both the stars also joined hands for the latest PSL anthem Tayyar Hain.

"Ali is one of the funniest guys I know. Always makes me laugh like crazy," he concluded.

https://www.instagram.com/p/B_MyJeGpY94/

When recalling the late singer, Junaid Jamshed, Haroon said, "The late-great Junaid Jamshed and I toured the whole world together including performing concerts all over Pakistan in the remotest of cities."

He added, "We launched an album together and spent hours and hours talking on flights and cars and tour buses - becoming very close. Junaid would still come and visit me in my studio after he had quit music."

Haroon also revealed an emotional message Junaid sent to him weeks before his demise. "He sent me a beautiful text from Mecca saying he prayed for me weeks before he tragically died in the plane crash."

The pop sensation went on to conclude that all the members of Junaid's Vital Signs along with Rohail Hyatt and Shahi Hasan played a significant role in uplifting his band, Awaz, in the early stages of their career. "Always grateful for that," remarked Haroon.

Have something to add to the story? Share it in the comments below.