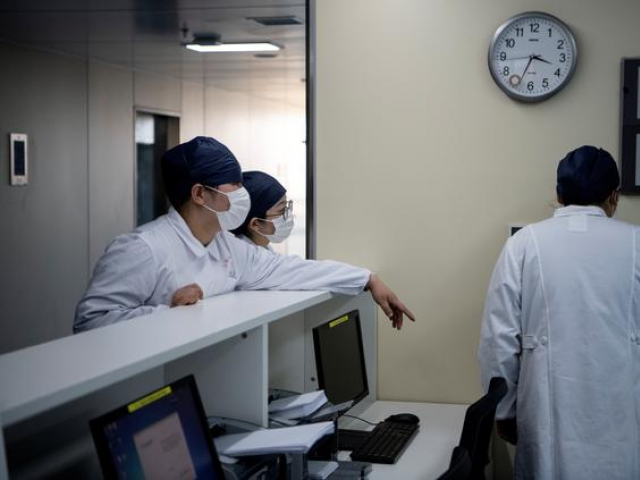 ---
ISLAMABAD: In the wake of the novel coronavirus (Covid-19) pandemic, healthcare must be an integral part of any multilateral or bilateral cooperation on infrastructure development in all future-oriented projects.

This was suggested by development experts during an online policy dialogue titled 'Belt and Road Initiative (BRI) as a Health Silk Route'. The dialogue had been organised by the Sustainable Development Policy Institute (SDPI) on Tuesday.

Haroon Sharif, the former chairman of Pakistan's Board of Investment (BOI), said that a global leadership deficit is a major challenge seen in the aftermath of Covid-19.

China, despite the mounting internal challenges, has to step up and lead the global efforts to mitigate the crisis, he said.

The former BoI chief said that a resource vacuum is also looming on our heads causing the world to become more fragmented than ever before. This scenario demands that massive suppliers such as China reshape their existing development initiatives such as BRI and the China-Pakistan Economic Corridor (CPEC) with a greater focus on human development.

"A  healthcare economic zone is the need of the hour to respond to the ever-increasing demand and shortage of supplies," he said.

SDPI Executive Director Dr Abid Qaiyum Suleri said that it is time to explore new dimensions of global and regional cooperation on health while a knowledge economy must be the top considerations for development.

"We must appreciate Chinese leadership for taking timely measures to contain the pandemic successfully in China and now the world is looking forward to benefiting from treatment protocols applied by China to respond to the deadly virus." Dr Suleri added.

Koh King Kee, the president for Malaysia's Centre for New Inclusive Asia, said that working together is the only way for the world to respond to the Covid-19 crisis.

He said that world economies are collapsing and hence, food security and agriculture are areas which demand greater cooperation at every level.

Tang Bei, from Shanghai International Studies University, said that due to growing internal challenges, China may not initiate new projects. However, existing commitments such as CPEC will be focused upon. Enhanced cooperation in the healthcare sector will be important as a future dimension, she said. 

Published in The Express Tribune, April 22nd, 2020.