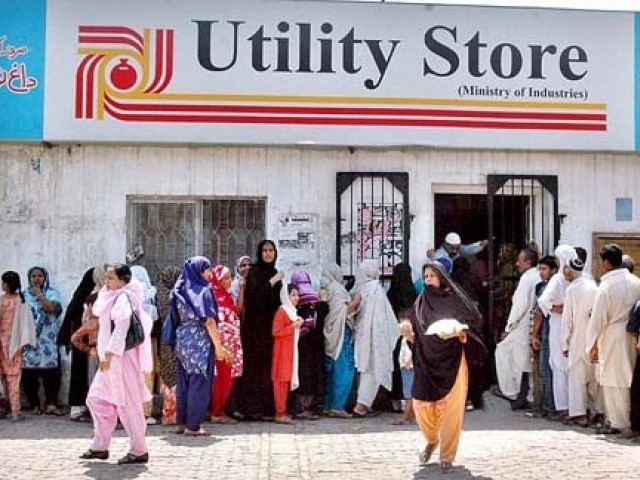 ---
ISLAMABAD: The Utility Stores Corporation (USC) has announced a new set of subsidised rates for food items for the holy month of Ramazan.

As per the new price list, the rate of super basmati rice has been reduced by Rs5 per kg, dates by Rs10 per 500 gram, chickpea flour by Rs20 per kg. The prices of spices will also be subsidised.

In addition to the 19 government-subsidised essential items, the USC is also offering 1,000 other products on discounted prices with the support of private companies to ensure relief for the public.

The new rate list is applicable from April 17. As per the new rate list, a 500 gramme pack of dates is being sold at Rs80 instead of Rs90. Super basmati rice is being sold at Rs135 per kg instead of Rs140 per kg and toota basmati rice at Rs75 per kg instead of Rs78 per kg.

Similarly, chickpea flour is available at Rs140 per kg instead of Rs160 per kg, USC-branded white lentils at Rs255 per kg instead of Rs265 per kg and a USC-branded red spice 200-gramme pack at Rs157 with a reduction of Rs18.

Likewise, the price of a 100-gramme turmeric pack has been reduced from Rs35 to Rs31 while a 200-gramme coriander powder pack is being sold at Rs81 instead of Rs90.

Expats donate over Rs100m to PM's coronavirus fund

A 50-gramme garam masala pack is available at Rs58 instead of Rs64, a 50-gramme black pepper powder at Rs51 against Rs57. a 100-gramme cumin seeds pack at Rs89 instead of Rs99, and a 100-gramme spice pack at Rs79 against Rs88. A 95-gramme pack of tea is being sold at Rs91 instead of Rs95.

The price of a 155-gramme branded kheer mix pack has been reduced by Rs4, a 400-gramme macaroni box by Rs8, a 200-gramme red spice pack by Rs6, a 100-gramme garam masala by Rs6, a 50-gramme black pepper pack by Rs4 and a 50-gramme biryani, karahi gosht masala and achar gosht masala mix packs by Rs7.

The rate of a branded 100-gramme chaat masala pack has been reduced by Rs2.
COMMENTS
Comments are moderated and generally will be posted if they are on-topic and not abusive.
For more information, please see our Comments FAQ