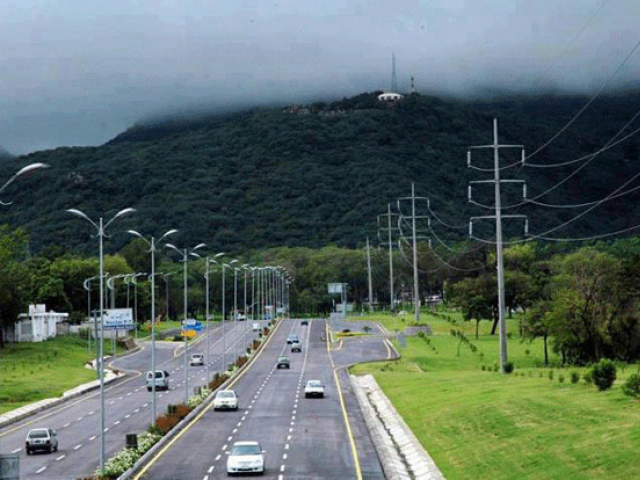 ---
RAWALPINDI: The environment of the garrison city has started to get rid of the noise and air pollution caused by heavy traffic.

Many people told The Express Tribune that they were surprised at the fresh air and quaint environment of the otherwise bustling metropolis.

The closure of commercial markets and factories to prevent spread of Covid-19 has left a positive, though temporary effect on environment.

The garrison city has started to look beautiful and attractive with its trees looking all green and environment looking clearer than ever.

With the restrictions enforced on March 23, the rough estimates indicate that the traffic on the roads has gone down by 70 per cent since then. The closure of different industries including the brick kilns has stopped them from emitting hazardous smoke.

Consequently, the atmosphere has begun to restore naturally. The green belts on different thoroughfares and roads are presenting an eye-catching look while it has become easier to see skies above as they are conspicuous with the reduction in environmental pollution as a result of almost three-week-long lockdown.

As the people are not stepping out of their homes, the littering on roads and streets has also decreased significantly. It has become rare to find litter or garbage on roadsides.

This counter effect of the lockdown has thus made the people happy who had been waiting long to witness such an environment in their city.

"Carbon emissions have been reduced during lockdown, we will have clean and green environment if the practices continued post-corona," said Devcom Pakistan Director Munir Ahmed.

Meanwhile, the locals wish for the current state of cleanliness to sustain even after the lockdown restrictions are lifted. The citizens said that they wanted administration to maintain the cleanliness standards onward as they wanted to take breathe in a clean environment. 

Published in The Express Tribune, April 19th, 2020.
COMMENTS
Comments are moderated and generally will be posted if they are on-topic and not abusive.
For more information, please see our Comments FAQ