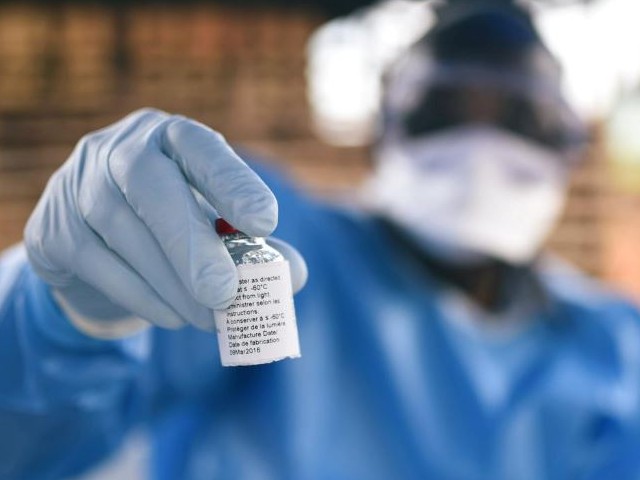 ---
Covid -19: Experimental drug shows promising results in US hospital after rapid recoveries
Patients showed signs of improvement despite having severe fever and respiratory problems
---
An experimental antiviral medicine called remdesivir showed promising results after severe Covid-19 patients made rapid recoveries in a Chicago hospital as nearly all patients were discharged in less than a week, an American health-oriented website STAT reported.

The patients were being treated in a closely watched clinical trial and showed signs of improvement despite having severe fever and respiratory problems, symptoms associated with Covid-19.

Remdesivir, made by Gilead Sciences, was one of the first medicines identified as having the potential to impact SARS-CoV-2, the novel coronavirus that causes Covid-19, in lab tests.

Eateries allowed to resume drive-through services in Sindh

The entire world was waiting for the results from the clinical trials and positive results would likely lead to fast approvals by the United State's Food and Drug Administration (FDA) and other regulatory agencies.

"If safe and effective, it could become the first approved treatment against the disease," the report added.

The University of Chicago had earlier recruited 125 people with Covid-19 into the clinical trials. Of those people, 113 had severe disease. All the patients have been treated with daily infusions of remdesivir.

"The best news is that most of our patients have already been discharged, which is great. We've only had two patients perish," the report quoted Kathleen Mullane, the university's infectious disease specialist leading the trials as saying.

Last month, President Donald Trump touted the potential for remdesivir — as he has for many still-unproven treatments — and said it "seems to have a very good result."

In a statement Thursday, Gilead said: "What we can say at this stage is that we look forward to data from ongoing studies becoming available."

Mullane also explained why she is hesitant about drawing too many conclusions. "It's always hard," she said and added that the severe trial doesn't include a placebo group for comparison.

"But certainly when we start [the] drug, we see fever curves falling," she said. "Fever is now not a requirement for people to go on trial, we do see when patients do come in with high fevers, they do [reduce] quite quickly. We have seen people come off ventilators a day after starting therapy. So, in that realm, overall our patients have done very well."

Tehran cautiously reopens as economic hardship trumps virus risks

One of the participants of the Trial in the study, Slawomir Michlak, a 57-year old factory worker came down with a high fever and reported shortness of breath and severe pain in his back

He arrived at the hospital on April 3. His fever had spiked to 104 and was struggling to breathe. At the hospital, he was given supplemental oxygen.

Michlak's first infusion of remdesivir was on April 4. "My fever dropped almost immediately and I started to feel better," he said.

By his second dose on Sunday, Michalak said he was being weaned off oxygen. He received two more daily infusions of remdesivir and recovered enough to be discharged from the hospital on April 7.

The article was originally published in STAT.