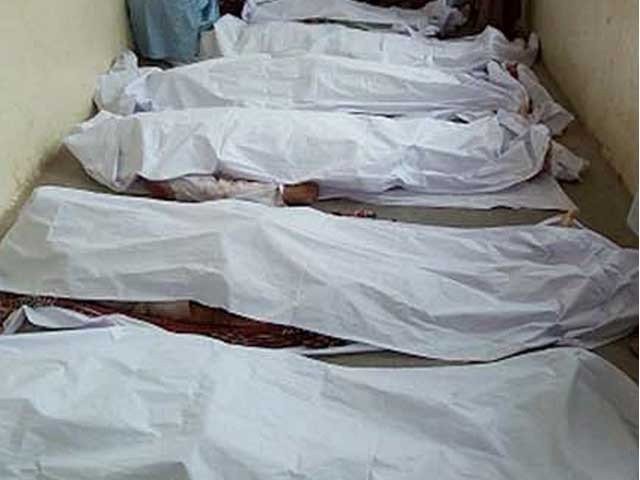 ---
Workers' bodies call for universal social security
Urge govt to make necessary amendments in Constitution
---
Multiple organisations representing the working class urged the government on Friday to ensure the provision of social security to all citizens by making necessary amendments in the Constitution, particularly stressing the need to do so during the ongoing pandemic lockdown.

A statement, jointly issued by Pakistan Institute of Labour Education and Research executive director Karamat Ali, Habibuddin Junaidi of Peoples Labour Bureau, Nasir Mansoor of the National Trade Union Federation, State Bank Traders Workers Union secretary general Liaquat Sahi, Zehra Khan of the Home-Based Women Workers Federation, Farhat Perveen of NOW Communities and others, has called for making the provision of social security a fundamental right in the country.

They suggested including Article 38 of the Constitution, pertaining to the promotion of social and economic wellbeing of people, in Chapter Two, which elaborates on fundamental rights, of the Constitution.

According to the statement, Subsection (C) of Article 38 says that the state is responsible for providing social security, through compulsory social insurance or other means, to the working class.

It further points out that the Employees' Old Age Benefits Act, 1976, and the Employees Social Security Act, 1965, were introduced a long time ago, to ensure the provision of social security to all registered workers, but only five per cent of them are able to avail the benefits granted under the acts due to the absence of a universal social security scheme.

No evidence antibody tests can show coronavirus immunity, warns WHO

Though the Sindh government had initiated the groundwork for providing universal social security to citizens, the policy was is yet to materialise, the statement reads, further stressing the need for it amid the lockdown.

"During the coronavirus pandemic, all industries and businesses are closed… across the country, resulting in economic hardships and problems for the working (class) and daily-wagers, including labourers," it states. "While the federal and provincial governments have introduced schemes to provide ration and cash grants to them, the majority is unable to benefit from those aid programmes for various reasons."

The statement underscores the "dire need to launch a universal social security programme for all citizens," so as to ensure that all are protected against the consequences of emergency situations such as pandemics and lockdowns.

As per the statement, the programme is to be aimed at the provision of unemployment allowance, sickness and injury allowance and old age and disability benefits.

Published in The Express Tribune, April 18th, 2020.