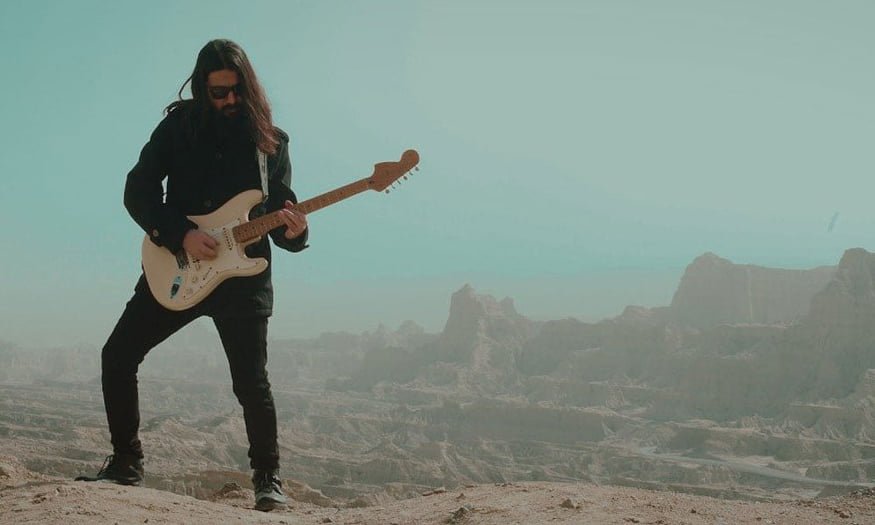 ---
KARACHI: Virtuoso musicians in Pakistan, who have a tendency to travel into uncharted territory often end up spending the entirety of their career in a constant tug of war between ambition and artistic pursuits. The trajectory of such artists, identified by genres very much alien to the masses, can usually take two possible directions.

They either fall prey to their own warped sense of 'authenticity' and resort to playing music only for audience they deem worthy i.e themselves. This naturally distances them from the public sphere and leaves behind a body of work just enough to echo their mythical persona.

Or they are forever cursed to find the 'perfect balance' between their art and business, which never existed in the first place and as a result morph into an underwhelming version of their own selves.




In both cases, it is the cult-like fandom that suffers the most at the hands of their gods. It is a tragedy indeed that the hardcore fans that should be the source of an artist's vigour are ignored for undefined greener pastures.

That being said, it is perhaps too harsh of a generalisation for creatives pursuing niches in a country wherein art in the broader sense isn't economically viable, to begin with.


Just over two weeks ago, guitar maestro, Faraz Anwar released a track called One of them. Written in and performed in English, the song sees Faraz once again dabbling into progressive metal, much to the delight of his diehard fans. Same is the case with Piya, an Urdu track he released last night. Additionally almost a year ago he released the instrumental Closer to life.

These songs are part of Anwar's upcoming album which according to him is a gift to longtime supporters of his music.

"Basically this album is for hardcore fans. It's a gift for the fans that have always told me to release more material and appreciated my more complex and eccentric work," Anwar told The Express Tribune.

The album titled Ishq kee Subah, is a 15 track compilation that consists of both new and old unreleased material by the maestro. "Majority of the songs are old ones which I never released. Since they were good I thought the public should hear them," he said.

Though it is primarily a progressive metal album, Anwar noted that it touches upon various other sub-genres as well.




"I've all sorts of music in the past. You can see. And I have done the same with the new album. There are a couple of pop-rock songs as well. Then there are instrumentals. Since I am releasing an album after quite a while, I want it to be diverse enough."

Keeping in view Anwar's sudden insistence on putting his work out there, it may seem that this album will be a final sendoff to his legacy. However, it is quite the opposite.

Ishq kee Subah as the title suggests is just the begining of the guitarist's ambition to fully put himself out there. "You never know, the age I am in, what hold's for tomorrow," he exclaimed. "Right now I have material worth seven albums saved with me and I intend on completing and releasing all of it."


Although one shouldn't doubt Anwar's intentions of giving back to the fans, this endeavor of his isn't solely driven by altruism. Anwar aims on carving a new market for himself. Perhaps one that isn't interlinked with the myopic atmosphere relating to music locally.

"With more English releases I hope to attract audiences abroad. I want to play international festivals, so you can say that this is my way of preparing," he said.

According to Anwar, from a commercial standpoint he has done everything in Pakistan. "As far as Pakistani mainstream is concerned, I have done everything that I had the capacity to do. Be it Coke Studio or Nescafe Basement, I've done them both. There is nothing above them when it comes to the mainstream."


While his view about the local music scene is still very much the same it was a decade back, he does seem fairly optimistic about both himself and younger crop of musicians that share the same predicaments.

"With social media, now is the time to do what you love. You don't have to pick your brain on what the audience wants. Every kind of music has a following. Whatever you'll put on Youtube, no matter how unique it is, it will find an audience from across the world," Anwar concluded.

Have something to add to the story? Share in the comments below.


COMMENTS
Comments are moderated and generally will be posted if they are on-topic and not abusive.
For more information, please see our Comments FAQ