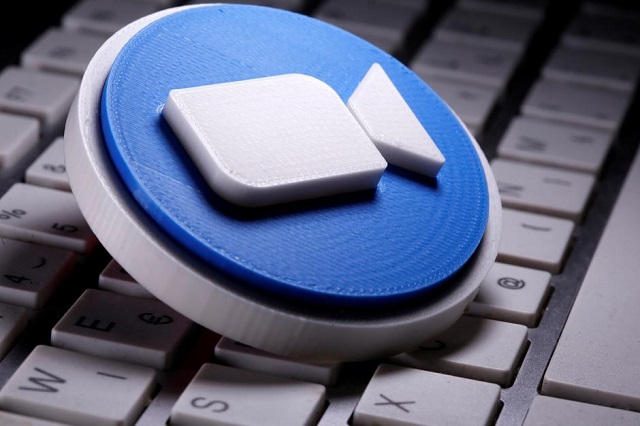 ---
Use of video-conferencing app, Zoom, has soared amid coronavirus lockdown.

However, concerns have grown over its lack of end-to-end encryption of meeting sessions, routing of traffic through China and "zoombombing" when uninvited guests crash meetings.

Further, reports have surfaced, that indicate white supremacists have been targeting Zoom meetings of the Jewish community.



On March 24, 2020, a white supremacist interrupted a webinar about antisemitism hosted by a Massachusetts Jewish student group by pulling his shirt collar down to reveal a swastika tattoo on his chest, reports ADL. The person behind the incident is is believed to Andrew Alan Escher Auernheimer, a known white supremacist and hacker

Another such incident took place when Mindy who was listening to the rabbi head her uncle's funeral on Zoom was suddenly assaulted with white supremacist remarks such as "Die Jew."

"It was like a punch to the gut," says Mindy.

Teachers to stop using Zoom app after 'very serious incidents'

She tried to save the situation by covering the screen with her body so her daughters, ages 12, 13, and 16, wouldn't see but it was too late.

Large swastikas appeared on the screen, followed by porn and more profanity causing her 13-year-old to burst into tears.

"Extremists won't stop. They never do," says Oren Segal, vice president of the Anti-Defamation League's Center on Extremism.

"Zoom can't stop looking at new ways they'll be exploited."

"Extremists never miss an opportunity to leverage a crisis for their hatred," says Segal.

"They're now trying to bring it into our homes."

"We have been deeply upset by increasing reports of harassment on our platform and strongly condemn such behavior. We are listening to our community of users to help us evolve our approach and help our users guard against these attacks," said Zoom spokesperson, in a statement emailed to The Verge.

Row in Gaza over arrests for Zoom chat with Israelis

The video-conferencing app became an instant hit following the coronavirus lockdown, daily users have spiked to more than 200 million in March from a previous maximum total of 10 million, according to Eric Yaun, boss of the video conferencing app.

"I never thought that overnight the whole world would be using Zoom," said Yaun in an interview to Bloomberg.

"Unfortunately, we did not prepare well, mentally and strategy-wise."

Hence lack of preparation and public meeting links have contributed to the hacking.

This article originally published on The Verge.