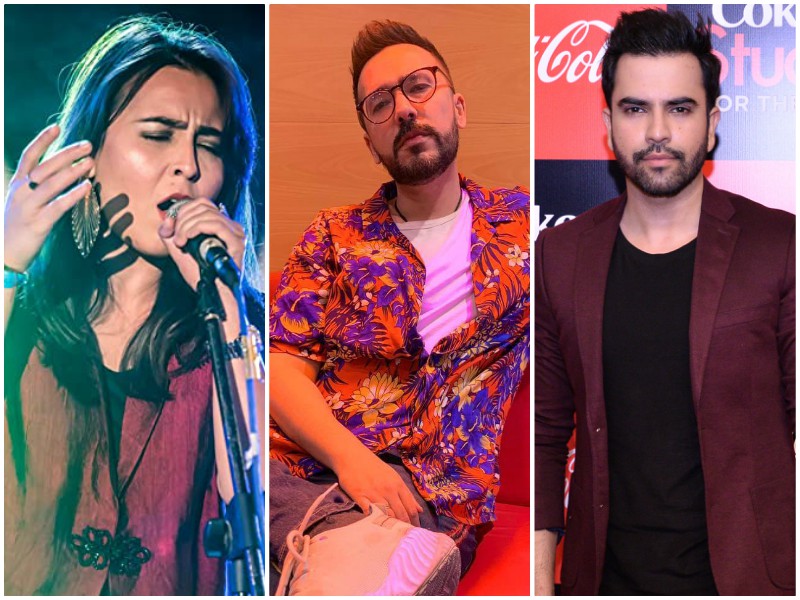 ---
KARACHI: Dino Ali has made the lockdown period interesting both for himself and his fans. Popular host, RJ and singer has been collaborating with leading names of the music industry and releasing live performance videos of classics from around the world.

https://www.instagram.com/p/B-KSyN4DpMA/

Like several actors and singers, Dino has taken it upon himself to entertain others on social media via the #ClassicsOnLockdown. "It aims to revive western and eastern classical music with the help of singers from all over Pakistan," Dino told The Express Tribune.

https://www.instagram.com/p/B-7F_iWjQbW/

The singer, like many of us, was bored in the early days of the lockdown and it was then that a 13-year-old child, who did not know about Michael Jackson, intrigued him into listening to all the classics he loved but didn't listen to anymore.

"I couldn't believe that my friend's 13-year-old son didn't know who Michael Jackson was. I knew instantly I had to do something and so I ended up sending him links to all of his songs – he fell in love. It was then that I came across a lot of music that I grew up listening to," he said.

https://www.instagram.com/p/B-zYXsJj-u8/

So he started making covers of Ed Sheeran and Michael Jackson songs after which they went viral. "I had no plans on doing anything about these casual renditions but they snowballed into this thing and I thought, why not get other artistes involved and revive classics together." Dino also took an oath to not cover a single Arijit Singh song (thank God).

It was after this that he ended up singing Vital Signs' Tum Dur Thay with Jasim Haider from Jasim Haider and the Pindi boys, Lionel Richie's All Night cover with Natasha Humera, Queen's We are the champions cover with Tamaasha's lead vocalist Bilal Ahmad and Bryan Adam's Have you really loved a woman cover with Call's Junaid Khan.

https://www.instagram.com/p/B-rv26ej1JF/

He also sang Amy Whinehouse's Valeria with Maria Unera, Mohammad Ali Sheikhi and Allan Fakheer's Tere Ishq Main with Natasha Baig and Kings of Leon's Use Somebody with Kashmir's Bilal Ali.

"I had fun with everyone," he said, "but the song I enjoyed the most was Have you really loved a woman with Junaid." Dino was surprised the singer-cum-actor even agreed to do the cover with him.
This led him to discuss how the distance between artistes had actually reduced, contrary to what people thought would happen after the lockdown.

https://www.instagram.com/p/B-XJUW2j1M9/

"Even Bilal Maqsood from Strings, who is generally a very inaccessible and introverted figure, is putting up videos of himself every day. So is Zulfi, Shaani and Bilal from Kashmir, you don't get to see these people on social media often," he opined.

Dino then talked about turning his social media platform into something bigger but for the most part, he said he will now make music his priority. "Usually it has always been hosting or acting but this gap has given me a new-found value for music." On that note, he also revealed that he will be releasing a mini-album soon.

https://www.instagram.com/p/B-Poe-_D8mo/

"I was planning to release an EP and am in the process of producing my songs with Shaani, Sinan Faswani and Masood Alam. In one of the songs, I am collaborating with Natasha, in another with OCL (Osama Com Laude) the popular Pindi Aye rapper from Islamabad and am currently in talks with other artistes as well."

As for his #Classicsonlockdown covers, Dino added that he will be posting more renditions with Haroon Shahid, Zoha Zuberi, Karakoram's Sherry Khatak and Sajjad Ali's daughter Zaw Aly.

Have something to add to the story? Share it in the comments below. 
COMMENTS
Comments are moderated and generally will be posted if they are on-topic and not abusive.
For more information, please see our Comments FAQ