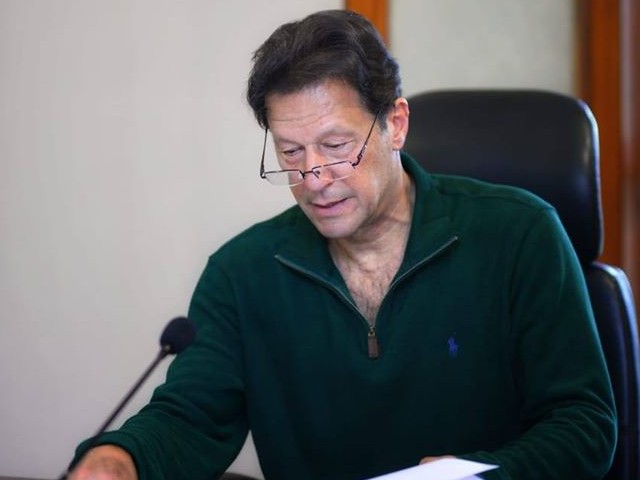 ---
Chinese media hails PM Imran's call for debt relief
Pakistan's envoy to Beijing hopes world leaders will shun isolationism for good
---
BEIJING: Prime Minister Imran Khan's appeal for a debt relief initiative for highly indebted developing nations served as a rallying call for the world to unite in pursuit of mitigating negative impact of the Covid-19 crisis, China Global Television Network (CGTN) reported on Wednesday.

In a video message posted on Twitter over the weekend Imran appealed to the international community to launch a debt relief initiative in order to help the developing countries prevent negative impact on their people as a subsequent humanitarian consequence of the pandemic.

The Chinese media noted that there was a precarious situation in the South Asian region, not just in Pakistan, but also in India and Bangladesh as well and in other developing countries elsewhere in the world.

74 million people in Arab world lack hand-washing facility: UN

These people obviously need food, but regrettably aren't able to afford. Their governments, struggling with heavy debt, might find it difficult to assist everyone on the scale that's required. "Therein lies the significance of PM Imran Khan's appeal to the international community," added the report.

Pakistan Ambassador to China, Naghmana Hashmi, said in an interview with China.org.cn on Wednesday the international financial institutions, with coordination of developed countries, needed to offer emergency grant and soft-loans to shield the developing country from the ensuing economic crisis.

"The current situation [virus-induced shut down of economic activities], therefore, calls for a greater international coordination and cooperation among the global community for curbing and comprehensively eliminating this menace," Ambassador Hashmi said.

"Perhaps, this crisis, colossal as it may be, reaffirms our resolve in multilateralism and bestow world leaders with clarity and courage to shun isolationism for good, and renew faith in joint efforts for a shared and prosperous future for all," she added.

Japan urges citizens to isolate as reports warn of 400,000 deaths

"This crisis should be a moment of reflection for us to revisit and review our previous concepts about issues of transnational health, environment, and economics and reform them in the light of emergent realities for benefit of the entire humanity."

Hashmi said that China's success against the virus served as a source of inspiration and hope for all countries battling Covid-19. "China has emerged as the only country in the world to have curbed this disease in an effective manner," she said.