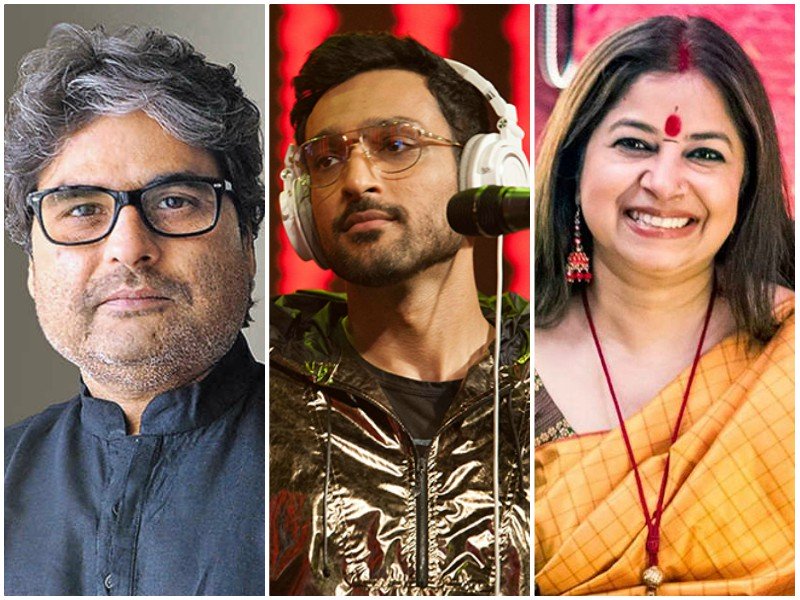 ---
Popular singer Ali Sethi has become subject to several kinds of criticism lately, owing to his recent and active interaction with fans on social media - some of which had also turned into an exchange of sarcastic and negative remarks.

However, among the kinds of criticism was also one that came after his cross-border collaboration with Rekha Bhardwaj and Vishal Bhardwaj. Initially, it was lauded thanks to the presence of legendary singer Farida Khanum, who made it even more prominent and entertaining online event.

But just two days ago, an Indian film body, FWICE, warned artistes across the border against any further collaborations with their Pakistani counterparts.

Read: Ali Sethi goes live with Rekha Bhardwaj, Vishal Bhardwaj and Farida Khanum

In response to this, addressing the criticism he may have also received from his fans, Sethi in his latest live session said, "Since yesterday I've been receiving messages from people about the Indian organisation that has warned its artistes to not collaborate with Pakistanis over social media. A lot of people have been criticising me, calling me a beghairat for taking the initiative when clearly we are not cared about in India."

He then clarified, "Again, this is something spontaneous. It's not something we planned, it did not have an agenda. Music always transcends borders, we listen to music from around the world, people listen to our music. It's not something you can control or you should control."

https://www.instagram.com/p/B-_vBzij-4D/

According to a statement received by Hindustan Times, the Federation of Western India Cine Employees (FWICE) said "Artistes were seen collaborating with Pakistani singer, Rahat Fateh Ali Khan. We are pained to inform all members that FWICE has issued a total non-cooperation circular advising all members not to work in any manner whatsoever with all Pakistani artistes, singers and technicians."

Read: Indian film body warns musicians against online collaborations with Pakistani artistes




It continued, "Some members are blatantly violating the non-cooperation circular by working in various mode and media of entertainment like a recent instance in which our musicians have worked online with singer Rahat Fateh Ali Khan of Pakistan, which is being seen online. We have been informed that more such entertainment products and songs are being planned and made."

The statement also served as a reminder that FWICE had forbidden Indian actors, musicians and even technicians from the Indian entertainment industry to work in any form with people from Pakistan before too.

Have something to add to the story? Share it in the comments below.