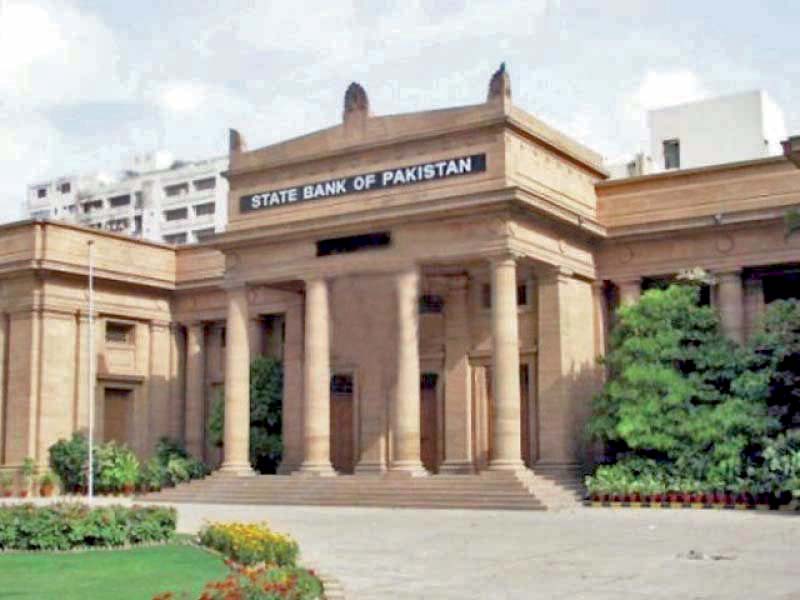 ---
KARACHI: Pakistan's economy had begun showing signs of improvement with foreign exchange reserves growing steadily, fiscal and current account deficits coming under control, encouraging progress on FATF conditions, a stable outlook from global credit rating agencies and confidence provided by the IMF loan programme.

"However, this optimism is now subject to risks arising from the global and domestic spread of Covid-19," the State Bank of Pakistan (SBP) said in its second quarterly report for fiscal year 2019-20 on the state of Pakistan's economy issued on Tuesday.

The SBP had revised down its projection for economic growth by half a percentage point to 3% for the current year after infection cases started rising slowly in the country in the second half of March.

"These projections (gross domestic product/GDP growth) are now likely to be revised downward further," the central bank said, but did not elaborate as to what extent growth numbers would weaken further.

International financial institutions like the World Bank have recently anticipated negative growth of 1.3% in Pakistan's economy for the first time in the past 68 years - since 1951-52.

The SBP said domestic economic activity and consumer demand were all set to weaken in response to the measures that were must to contain the coronavirus pandemic including suspension of domestic and international flight operations and strictly tightened cross-border movement.

Moreover, provincial governments have implemented lockdowns in various regions, allowing uninterrupted operations only in critical sectors, such as healthcare. Most avenues of social interaction such as educational institutions, shopping centres, theaters and restaurants have been closed down whereas public transport, including ride-hailing services, has also been suspended.

Most employees of financial institutions, factories and businesses were working remotely, wherever possible, and only critical staff was being allowed at workplaces, it said. "The overall global economic outlook remains highly uncertain and clearly subdued compared to the pre-outbreak estimates, with layoffs expected to spike in response to lockdowns," it said.

According to the US Department of Labour, a record 6.6 million people filed for unemployment insurance in one week (ended March 28, 2020), which marks "the highest level of seasonally adjusted initial claims in the history of the seasonally adjusted series. This increase was on top of 3.3 million claims filed in the preceding week, which means that around 10 million people faced job losses in two weeks (in the US)."

The downward revision in GDP growth by the SBP in March largely ignored the impact of Covid-19 crisis and was based on "the agriculture sector's performance that was lower than expectations, whereas the export-driven growth in LSM (large-scale manufacturing like automobile, steel and fertiliser) was not sufficient to compensate for the subdued domestic market activity."

The economy was poised to take off after three years of slowdown but the pandemic hit people and businesses hard from mid-March 2020.

"On the positive side, as a net oil importer, Pakistan would benefit from a substantial decline in global oil prices. Apart from contributing to the SBP's disinflation efforts, this will further reduce the import bill and the current account deficit," the central bank said.

"On the negative side, however, the outbreak of the virus in Europe and North America and the ensuing lockdowns may have an adverse impact on Pakistan's exports," it added.

Domestic exporters have already warned of cancellation of orders as retail sales in foreign markets weaken and port and shipping activities are restricted. "Under such circumstances, exporters may face a cash crunch for some time," it said. Remittances from major destinations may decline "temporarily" in the coming months, with some short-lived downward impact on domestic consumption.

Financial markets too have come under severe pressure. The stock market was the hardest hit as domestic investors grew wary of the pandemic's trajectory.

"The corporate sector was already struggling with subdued demand and thin margins, which has now been compounded by the Covid-19-related uncertainty," it said.

The debt market too faced selling pressure as foreign investors took out over $1.7 billion from T-bill investments in March 2020, "contributing to depreciation pressures (on the rupee against the US dollar) in the foreign exchange market".

"At this point, it is important to note that the situation with respect to Covid-19 is extremely fluid and uncertain," the SBP said.

Recently, the government has announced a relief package worth Rs1.2 trillion to limit the impact of Covid-19 on domestic economy. The package "includes a steep cut in petrol prices, stipend for daily-wage earners and expansion in the scope for cash assistance under the Ehsaas programme, immediate release of export refunds by the FBR, deferring utility bill payments and additional allocation for the Utility Stores Corporation."

Besides, the SBP cut the benchmark interest rate by 225 basis points to 11% in March, announced multiple measures to facilitate general public's access to financial services, simplified procedures for exporters and importers and allowed banks leeway in booking losses pertaining to the outbreak on their financial statements.

Published in The Express Tribune, April 15th, 2020.

Like Business on Facebook, follow @TribuneBiz on Twitter to stay informed and join in the conversation.
COMMENTS
Comments are moderated and generally will be posted if they are on-topic and not abusive.
For more information, please see our Comments FAQ