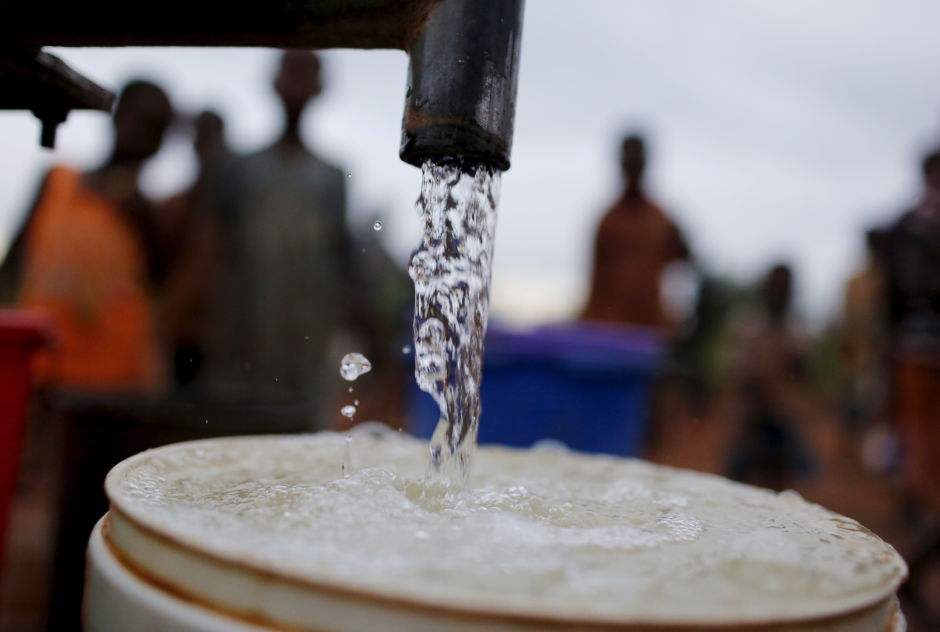 ---
KARACHI: Industrial wastewater and sewage are one of the biggest threats to both the environment and wildlife that thrives on them. By working their way up the food chain, they also ultimately threaten humans, particularly those who live in close proximity to the contaminated water sources. While various methods are available to treat wastewater, the high cost attached often makes them unfeasible for developing nations like Pakistan. Luckily, a group of Pakistani researchers have developed a low-cost alternative by looking no further than towards nature itself. The solution developed by Dr Muhammad Afzal and his team at the National Institute for Biotechnology and Genetic Engineering (NIBGE) in Faisalabad uses vegetative mats that float over contaminated water reservoirs to clean wastewater and sewage.

Dubbed 'floating treatment wetlands' (FTWs), the solution has displayed promising results in cleaning sewage, factory effluent and even water contaminated with hydrocarbons and heavy metals. The results were published in various science journals recently, including the prestigious Nature.

Better than expected

According to their research paper, Dr Afzal and his team fabricated the mats using aluminum frames and polyethylene insulation rolls. Using hydroponics, the method of growing plants without soil, four local plant species – Common Reed, Southern Cattail, Kallar Grass and Para Grass – were grown on the mats with their roots dipped in the contaminated water. The FTWs were installed for almost six years at stabilised wastewater ponds near Faisalabad. Around 40 per cent of the water in the ponds was wastewater from tanneries and chemical and textile factories, with the remainder being sewage from nearby residential areas. The mix of various pollutants provided an ideal environment to test the floating mats.

The eco-friendly FTWs started displaying promising results in just the second year. After three years, the team recorded improvement in almost all water-quality indicators. In particular, the mats noticeably reduced the amount of grease, oil, sulfates, heavy metals and microbiological contaminants.

According to the published research, the wetlands reduced 79 per cent of chemical oxygen demand (COD), 88 per cent of biochemical oxygen demand (BOD) and 65 per cent of total dissolved solids (TDS). COD values reveal the amount of biodegradable and non-biodegradable substances present in water while BOD tells the level of only biodegradable matter. High COD and BOD values indicate the presence of a high amount of pollutants and lower values indicate that the water is comparatively clean. The COD and BOD values of drinking water are almost zero.

The team also tested wetlands of the same plants in a pit full of heavy metals and toxic hydrocarbons at Rajian in Chakwal district that developed due to oil and gas exploration. Collectively, all the FTWs reduced all hydrocarbon content, and heavy metals by over 80 per cent within the first 18 months. Remarkably, almost all plants survived the toxic environment and even thrived. The reduction in pollution also drew birds and fishes back to the points, displaying far-reaching ecological effects.

According to Dr Afzal and his team, the FTWs they have developed are far less expensive than commercially available wetlands. Their assessment also suggests their wetland solution will be viable for as much as 15 years.

Water crisis in the making

According to the International Monetary Fund (IMF), Pakistan is the third-most affected country with acute water shortage. The World Economic Report also highlighted that water scarcity is one of the major threats to Pakistan's stability. Moreover, Pakistan Council of Research in Water Resources (PCRWR) has warned that Pakistan may run out of sufficient usable water by 2025. Pakistan is also among the top five countries that account for almost 90 per cent of farmland irrigated by sewage water across the globe, according to a study. Food grown using contaminated water is hazardous for human health. "Wastewater is rich in nutrients and it boosts yield but it also contains traces of heavy metal which is harmful for human health as well as soil used for agricultural purposes," said Rafiul Haq, an ecologist and former consultant with International Union for Conservation Nature.

A 2013 study conducted in Sialkot and Wazirabad districts found higher levels of heavy metals in crops irrigated by sewage water compared to those supplied water from tube wells. It found metals like cadmium, lead and chromium in affected crops, especially in leafy vegetables, far in excess of the permissible limits. "Cadmium causes kidney and lung damage. It also weakens bones causing frequent fractures in both children and adults," says Dr Zafar Ahmed Fatmi, a professor of Community Health Sciences at Aga Khan University, Karachi. "Nickel, another metal frequently found in wastewater, has systemic immunologic, neurologic, reproductive and developmental effects on human body," added Fatmi. In this scenario, Pakistan urgently needs environmental friendly solutions to treat its wastewater and sewage.
COMMENTS
Comments are moderated and generally will be posted if they are on-topic and not abusive.
For more information, please see our Comments FAQ