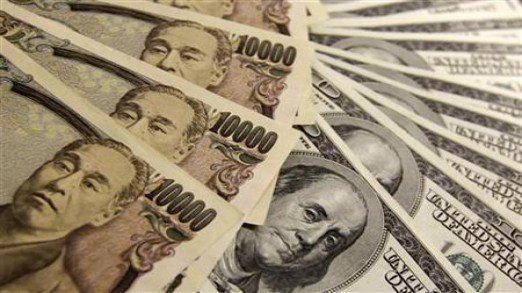 ---
ISLAMABAD:

Pakistan plans to seek rollover of half of nearly $28 billion external public debt that is maturing over the next three years, as the Bretton Woods Institutions begin their meetings that will also review possibility of writing off loans of member nations.

The country seeks the fiscal space to help out its citizens affected by the coronavirus pandemic, as an independent assessment puts the fiscal needs of reaching out to all the households with bare minimum monies at Rs678 billion per month during the lockdown period.

However, the federal government's response remains disjointed and it has not been able to put its act together to respond to the biggest crisis of its time. The provinces and the federal government remain poles apart on the lockdown issue.

What Pakistan owes?

From July 2020 to June 2023, Pakistan is required to make $27.8 billion worth of public debt-related payments to its international creditors on account of principal and interests, showed official record of the government. That includes $23 billion principal loans and another $4.6 billion on account of interest payments.

Of the total $27.8 billion, around $19 billion will be made to only four major creditors of Pakistan – the International Monetary Fund, World Bank, Asian Development Bank and China.

The amount of $27.8 billion is equal to 35% of Pakistan's external public debt, including that of the IMF. All of the repayment figures are based on Pakistan's public external debt stock as of end December 2019.

The officials of the Ministry of Economic Affairs said that roughly $14 billion relief in principal amount can be requested, subject to approval by the highest forum and the multilateral creditors' willingness.

Pakistan is scheduled to return $9.8 billion in fiscal year 2020-21, $8.8 billion in FY 2021-22 and $8.3 billion in FY 2022-23, according to the Ministry of Economic Affairs' statistics.

The amount is exclusive of balance of payment support obtained from Saudi Arabia ($3 billion), United Arab Emirates ($2 billion), China (safe deposit principal $3 billion) and Qatar $500 million. Prime Minister Imran Khan has made an appeal to the world powers and multilateral institutions to write off loans of the developing nations. The Bretton Woods Institutions -the World Bank and the IMF – begin their four-day virtual Spring Meetings today (Tuesday). One of the agenda is to consider the possibility of debt relief for the developing countries, said the World Bank vice president for South Asia on Friday during an audio-conference.

Newly appointed Federal Minister for Economic Affairs Khusro Bakhtiar on Monday took his first meeting to review various possibilities of rescheduling the external public debt-related repayments.

One of the questions that bothered Bakhtiar was how Pakistan would strike a balance between seeking new loans and requesting debt relief.

Sources in the Ministry of Economic Affairs told The Express Tribune that Pakistan was considering two options – seeking deferment of principal loans for five years on same terms or renegotiating the significant amount of outstanding external debt.

The decision as to which option Pakistan would choose and the quantum of debt relief that it will request to bilateral and multilateral creditors has yet to be taken.

Pakistan had got its loans rescheduled from Paris Club members in 2001 as a reward for becoming an ally in the US' war against terrorism. However, the 2001 relief was country specific and now Pakistan cannot get any concession alone and it has to come as a policy matter from major lenders, including the G-20 countries.

In 2001, $11 billion worth rescheduling was done by Paris Club countries, mainly the US, Germany, France and Japan.

Debt structure

Pakistan's external public debt structure has undergone a significant shift and now it has to make nearly 68% repayments or $19 billion over the next three years related to China plus the M3 – ADB, WB and the IMF.

Pakistan is scheduled to make $9.2 billion repayments to China and its financial institutions in just three years, which is one-third of the total repayments in the time period. That includes $1.1 billion non-guaranteed loan, $2.5 billion guaranteed Chinese loan and $5.6 billion Chinese commercial loans.

The ADB repayments in three years amount to $3.4 billion, including $2.7 billion principal repayments. The WB repayments stand at $2.8 billion, including $2.1 billion principal loans. The IMF repayments amount to $3.7 billion, including $3.5 billion principal loans.

Out of $23 billion principal repayments in three years, nearly $11 billion or 48% relate to China plus M3.

Pakistan is also required to repay $3 billion on account of principal and interest on Eurobonds, which cannot be renegotiated. The total commercial loans maturing in three years stand at $6.7 billion and $5.6 billion were given by three Chinese government-owned commercial banks.

Lockdown cost

Amid Premier Imran's reluctance to enforce a complete lockdown to stop the spread of the virus, a tax advisory firm – Tola Associates – has worked out the per month cost of lockdown at Rs678 billion.

That is the amount that is needed to give Rs12,000 to Rs30,000 per month to all the households on account of minimum food and other costs during their stay at home.

The households are divided between five groups, based on their income levels from poorest to the richest.

The Tola Associates suggested that for the first two income groups, the government can give money through BISP programme, which will be roughly Rs128 billion.

For the remaining households – quantile three, four and five, approximately Rs550 billion will be required. These may partially be supported out of soft loans to employers as announced by the State Bank of Pakistan. These soft loans should be provided markup free for two to three years and the limit should be equal to monthly salary to pay salaries of the employees during the lockdown period, according to the assessment.

The firm said that the government may provide the assistance through printing of new notes. The increase in inflation due to printing of these notes will be insignificant, as the assistance will neither increase aggregate demand nor will it affect purchasing power of the people.

It is estimated by the State Bank of Pakistan that printing of new notes equal to Rs1 trillion causes 0.7% increase in inflation, according to a statement that the central bank gave a few months ago during a subcommittee meeting of the National Assembly Standing Committee on Finance.

"The government should not lift the lockdown otherwise there will be colossal damage to the economy in the coming months and the pandemic will spiral out of control," according to the tax advisory firm.


COMMENTS (1)
Comments are moderated and generally will be posted if they are on-topic and not abusive.
For more information, please see our Comments FAQ