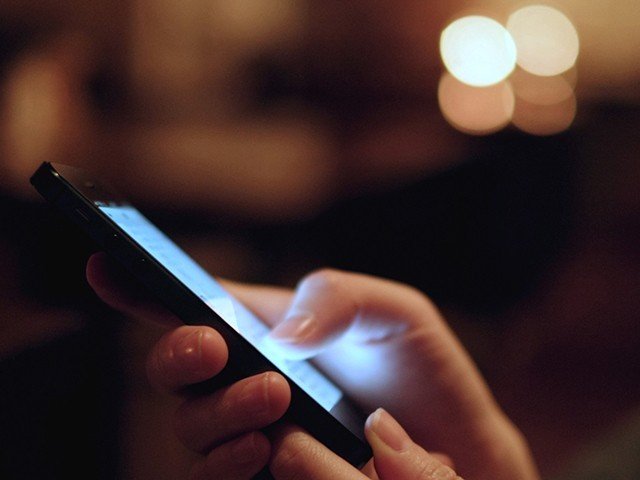 ---
KARACHI: Mobile phone service providing firms, which have made it partly possible to maintain social distancing and still keep people connected and some businesses operational under the lockdown, have sought government's approval for expanding advanced internet services on an emergency basis in Pakistan.

The grant of permission would not only improve living standards, allowing many to work from home to earn bread and butter and acquire online education in Azad Jammu & Kashmir (AJK) and Gilgit-Baltistan (GB), which still lacked 3G/4G internet services, an industry official told The Express Tribune.

"This will also provide revenue of billions of rupees to the government at a time when the country is facing a significant shortfall in revenue collection amid the coronavirus pandemic," he said.

Simultaneously, all four next-generation mobile phone service providers - Jazz, Telenor, Ufone and Zong - have sought tax relief, mostly in favour of their customers, according to a letter they sent to Ministry of IT and Telecommunication Secretary Shoaib Ahmed Siddiqui last week.

"The partial business shutdown and economic suffering have hit their revenues as well," the official said. Prime Minister Imran Khan has constituted a committee for carrying out consultation, evaluating the issues faced by cellular mobile operators (CMOs) and formulating recommendations for submission to his office, says a notification.

"We have proposed to the government to pay the same base price for permission to provide internet services in AJK and G-B at which we acquired licence for voice services in the two regions in 2006," the industry official said.

Five cellular operators paid $10 million each in the Initial Licence Fee (ILF) for services in AJK and northern areas in 2006 - 50% upfront and remaining 50% in 10 equal annual installments, according to Pakistan Telecommunication Authority (PTA)'s website.

PTA had granted permission to the mobile phone companies to offer their services in the wake of a massive earthquake in Kashmir and northern areas on October 8, 2005w"And now it is the coronavirus pandemic that has created a situation which requires upgrading of services to 3G/4G internet there," he said.

"We can switch to 3G/4G internet services there in a few weeks," he said, adding they successfully conducted the test-trial of 4G internet on some sites in G-B one to two weeks earlier.

The official said they had the capacity to upgrade the existing infrastructure (mobile phone towers) and install additional equipment, where required, to make advanced internet service operational.

Later, the government and cellular mobile operators can sit together again to rationalise terms for formal licensing, if required, after the present difficult situation eases.

"The process for formal acquisition of 3G/4G licence may consume six to eight months if we initiate it today. And that is why we have sought government's permission to offer services on an emergency basis at a time when the people require them there," the official said.

PTA initiated the licensing process sometime in 2016, but it was never completed for reasons better known to the regulator and the government, he said.

The cellular mobile operators launched 3G internet services following acquisition of required licences in early months of 2014 in major cities of Pakistan.

He said depreciation of the rupee against the dollar and lockdown had increased cost of doing business and hit their revenues badly.

"The appreciation of the rupee has impacted earnings of our shareholders abroad and would impact us when we import equipment," he said.

The lockdown has shrunk their sales since only 30% of their retailers managed to operate under the lockdown. Moreover, people staying indoors are using more internet compared to earlier. "However, this has not increased our revenue since consumers are using the net through different packages.

"Earlier, most of them were using let's say 50-75% net provided through bundles. Now they are consuming almost 100%. Thirdly, the closure of businesses is also impacting our revenues," he said.

According, they have proposed the government to cut or withdraw temporarily withholding tax (WHT), general sales tax (GST), federal excise duty (FED) and other taxes and levies which are mostly paid by the mobile end-users.

Besides, they proposed to rationalise fee to NADRA for verification of CNIC data and biometric verification and halt or reduce their contribution in Universal Service Fund (USF) and R&D (research and development fund).

Published in The Express Tribune, April 9th, 2020.

Like Business on Facebook, follow @TribuneBiz on Twitter to stay informed and join in the conversation.