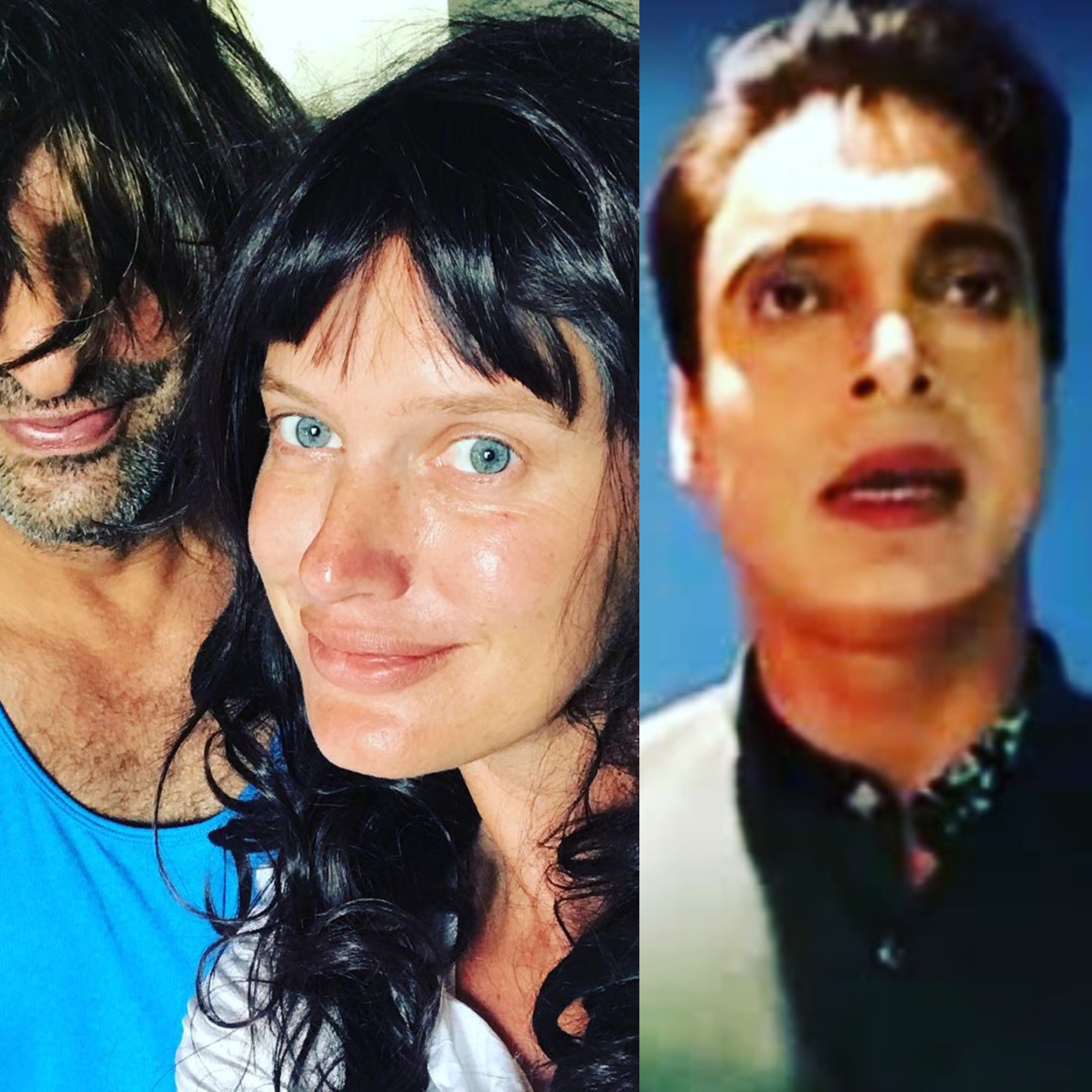 ---
As the world continues to go into lockdown amid the coronavirus pandemic, celebrities have been finding interesting ways to keep themselves entertained inside their homes.

Former cricketer Saqlain Mushtaq is making the most out of his quarantine by recently uploading a video in which he is covered in make-up. Donning a red wig with blue eye shadow and red lipstick, Saqlain reveals the maestro behind his new look as his little daughter.


Stay safe, stay at home with your loved ones and enjoy our clip ❤️ pic.twitter.com/iFPP7p6ce2

— Saqlain Mushtaq (@Saqlain_Mushtaq) April 6, 2020
?

Similarly, Shaniera Akram decided to share some hilarious glimpses into her life with husband, former cricketer Wasim Akram, and the rest of her family.

The social activist captioned the photo, "Quarantine got us like," alongside a photo of her and Wasim joking around wearing questionable wigs. The photos have since received thousand of likes with many fans cheering on the light-hearted take on quarantine.

https://www.instagram.com/p/B-UXAchD6LP/?utm_source=ig_embed

These quarantine activities didn't escape the eyes of Shoaib Akhtar, who quickly took to the social media platform to give some light-hearted banter on the photos. The former cricketer shared their photos along with the caption, "look what quarantine has done to certain people." However, many fans took his post as low-key shade and, consequently, Shoaib quickly removed his post.

Shaniera and Wasim Akram share hilarious pictures while in quarantine

Followers on Instagram left a barrage of comments on what they thought of Shoaib's message to Shaniera and Saqlain.




And while people were storming Sohaib's post at the time, Shaniera came back with a savage reply which sent fans into a frenzy!

https://www.instagram.com/p/B-rkM80jR9Q/?utm_source=ig_embed

"In response to your recent post Shoaib Akhtar, if our excuse is quarantine, then what was yours?" she captioned the post musingly.

And while the fans were expressing what they thought about the come back, Shoaib popped up in the comments, mocking Shaniera on expecting a better come back from her!

Have something to add to the story? Share it in the comments below.