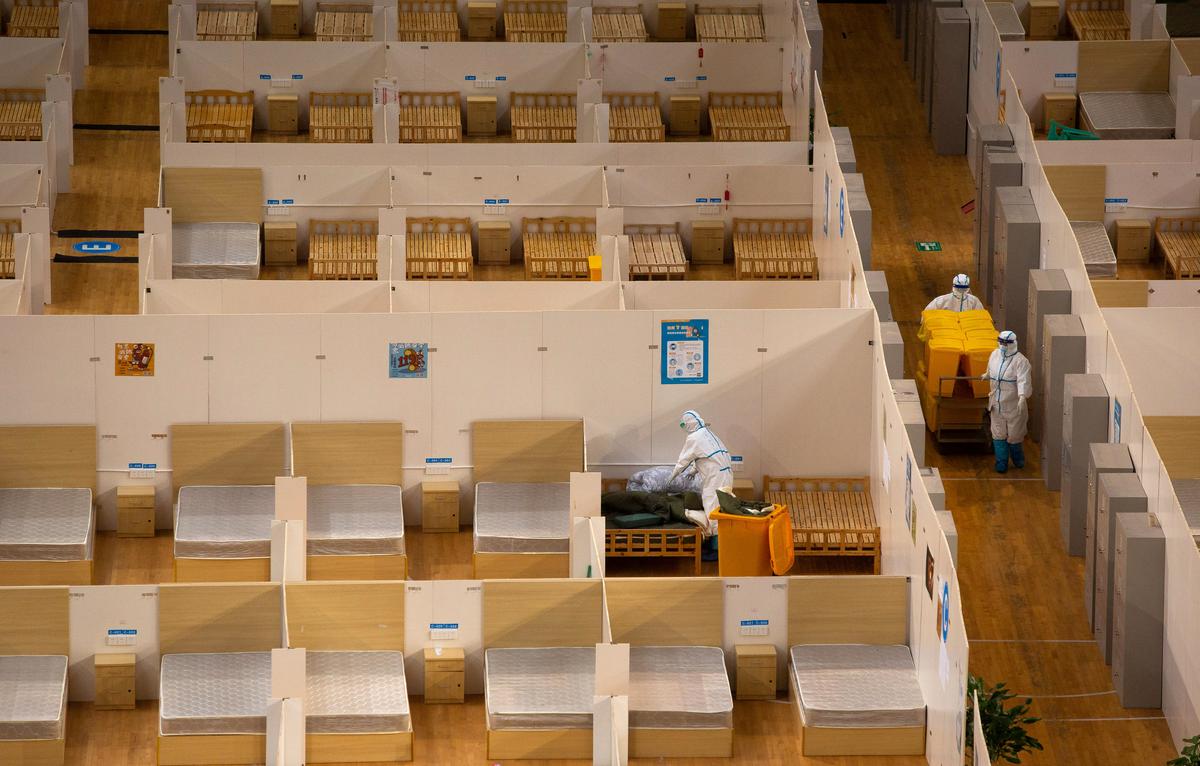 ---
ATTOCK/ JHELUM: As many as 19 people, who had returned to Attock recently, have been shifted to a quarantine centre while their swab samples have been dispatched for testing for the novel coronavirus (Covid-19). However, this will be the third quarantine centre many of them will be interning in over the past month.

This was disclosed by the Attock District Health Authority (DHA) Chief Executive Officer (CEO) Dr Sohail Ejaz on Monday during a news briefing.

Dr Ejaz said that these people had returned to the area after the pilgrimage. Of these, two hailed from Attock city, 10 from Jand Tehsil, four from Pindigheb Tehsil and three from Hasanabdal Tehsil.

The DHA chief noted that the pilgrims had initially spent 14 days in Taftan. After testing negative for the virus, they were shifted to the quarantine centre set up in Multan, where they spent another 14 days in quarantine. After testing negative for coronavirus again, they were allowed to proceed to Attock where the district administration is putting them through the "third and final stage" of quarantine by keeping them at an isolation centre in Wapda Colony of Attock.

Dr Ejaz said that their swab samples have been sent to the National Institute of Health (NIH).

The district health chief assured that should they test negative this time as well, they will be sent home, but not before they complete their mandatory 14-day internment at the isolation centre.

He acknowledged that spending so many days in quarantine was surely difficult but that the district cannot make any compromises due to the prevailing situation where Covid-19 cases in Punjab 1,600.

Replying to a question, he assured that at the moment no Coid-19 positive patient was in Attock district, adding that the sole case of the district was a woman who had returned from a pilgrimage in Saudi Arabia and that she has fully recovered now.

Jhelum internees to go home

As many as 44 suspected Covid-19 patients have tested negative for the virus in Jhelum, after which the district administration has decided to send them back to their homes one their isolation period ends, district administration officials said on Monday.

They added that swab samples of some 99 suspected patients had been dispatched to the NIH for testing. Of these, 32 people from the Akra Mora area have been declared as cleared.

Moreover, eight residents of Dina Tehsil and four from Jhelum Tehsil have also tested negative for the virus.

Most of those who tested negative have already completed their two week isolation period at an isolation facility in the district. As many as 191 suspected Covid-19 patients remain under isolation at different quarantine facilities in Jhelum. 

Published in The Express Tribune, April 7th, 2020.