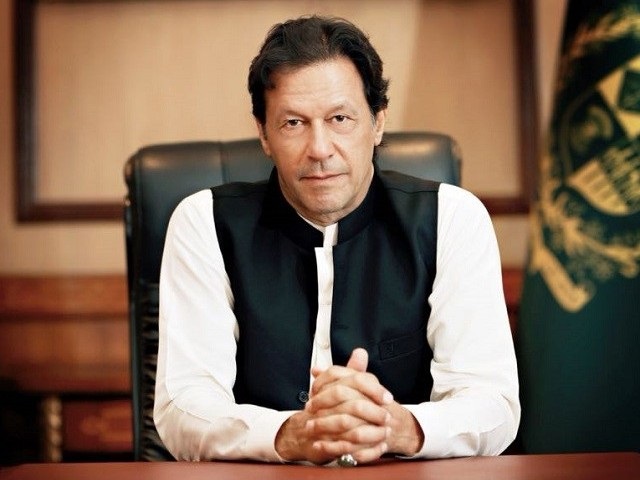 ---
LIVE: Pakistan can defeat coronavirus with 'youth and faith', PM Imran tells nation
Total number of coronavirus cases surges past 1,750 with 25 deaths across the country
---
ISLAMABAD / KARACHI / PESHAWAR / QUETTA / LAHORE: The novel coronavirus emerged in the central China city of Wuhan towards the end of last year and proliferated to almost the whole world within a couple of months. It's not the virulence or fatality, but the infectivity of the new virus – also known as SARS-CoV-2 – that has set off global frenzy. The COVID-19 respiratory illness caused by this mysterious contagion has so far infected more than half a million people in 202 countries and territories of the world – more than 30,000 of them have died and counting.

China appears to have stemmed the tide against the viral outbreak as it has eased lockdown restrictions in Wuhan, the ground-zero of the virus, after two months, but new hotspots have emerged in Europe, Iran and the United States. In Europe, Italy and Spain are bearing the brunt as their death toll combined makes up more than half of the fatalities caused by COVID-19.

Pakistan, despite its close proximity with China, remained coronavirus-free until February 26 when a young man from Karachi tested positive after returning from Iran – one of the worst-hit countries. After a brief hiatus following the first case, COVID-19 cases spiked as more pilgrims returning from Iran tested positive for the virus.

The nationwide tally of COVID-19 patients has crossed 1,750 with 566 cases in Sindh, 651 in Punjab, 152 in Balochistan, 222 in Khyber-Pakhtunkhwa, 136 in Gilgit-Baltistan, 51 in Islamabad and six in Azad Jammu and Kashmir. The virus has so far claimed 25 lives in Pakistan, while 55 COVID-19 patients have fully recovered.

The situation remains fluid and we're updating stats as soon as new figures are officially released.

Follow The Express Tribune's live coverage of the pandemic here.




11:50pm: Punjab reports 13 more cases, raising province's COVID-19 tally to 651

The primary and secondary healthcare department of Punjab government has confirmed 13 new coronavirus cases in the province, bringing the tally to 651 on Monday night.

Nine COVID-19 patients have passed away with five have fully recovered and discharged from hospitals.




11:30pm: Edhi reopens morgues, burial facilities across country

The Edhi Foundation is reopening all its morgues and burial facilities across the country, announced chairperson Faisal Edhi on Monday.

In a video statement, he said that the bodies of those killed by the novel coronavirus could also be brought to the welfare organisation prior to their burial.

Edhi had announced on Friday the closure of all the foundation's morgues and burial centres, explaining that citizens were bringing the bodies of COVID-19 patients for the funeral bath and shrouding, which put the staff and other visitors at risk of infection.

Read more here.




11:20pm: Five graveyards designated for coronavirus victims in Karachi

Five cemeteries have been designated for burials of those who have died due to coronavirus, Karachi mayor Wasim Akhtar said on Monday.

Visiting Abbasi Shaheed Hospital, the mayor revealed that coronavirus victims would be buried at the Mohammed Shah, Surjani, Mowach Goth, Korangi No. 6 and Gulshan-e-Zia graveyards.

He said that only a few close relatives of the deceased could enter the cemetery for burial, adding that the body would be brought into the cemetery with protective measures and no last sighting would be allowed.

Read full story here.




11:00pm: With 31 local transmission cases in Hyderabad Tableeghi Jamaat, Sindh's tally balloons to 566

The Sindh health department has reported 31 new local transmission cases among Tablighi Jamaat in Hyderabad, bringing the province's tally of COVID-19 patients to 566 on Monday night.

Earlier in the day, the health department confirmed 27 cases of the contagious disease through local transmission – 21 in Karachi, five in Hyderabad and one in Jacobabad.

Currently, Karachi has 249 COVID-19 cases, Hyderabad 43 and Dadu and Jacobabad one each.

Meanwhile, 265 pilgrims have been tested positive at Sukkur quarantine facility and seven at Larkana's so far.




10:35pm: Punjab, Sindh confirm four deaths as toll swells to 25

The provincial governments in Punjab and Sindh have confirmed four more casualties due to COVID-19 on Monday night.

With three fatalities in Punjab, the provincial death toll has risen to nine.

A 55-year-old woman and two male patients – 70 and 42 years of ages – passed away at Mayo Hospital, Lahore today, said the spokesperson of primary and secondary healthcare.

On the other hand, Sindh's Minister for Health and Population Welfare Dr Azra Pechuho also confirmed one more death in the province.

The 63-year-old patient was a resident of Karachi and diagnosed with COVID-19 two days ago. The patient had a history of acute respiratory distress syndrome and had returned from Saudi Arabia 10 days ago.

This brings the total number of deaths in Sindh to six.




10:00pm: Milk shops to remain open till 8pm in Sindh

The Sindh government has decided to allow shops selling fresh milk to operate till 8pm across the province. Earlier, it restricted all grocery and milk shops to operate between 8am to 5pm.




9:45pm: K-P reports 26 new cases to take the tally to 222

With 26 new cases, the COVID-19 tally has risen to 22 in Khyber-Pakhtunkhwa (K-P), the government officials confirmed on Monday.




9:15pm: Pakistan can defeat coronavirus with 'youth and faith', PM tells nation

Prime Minister Imran Khan, while addressing the nation after chairing a meeting of Economic Coordination Committee (ECC) on novel coronavirus on Monday, said the country could defeat the contagion with "youth and faith".

He said the entire world is fighting the coronavirus pandemic and the only country which successfully defeated this virus is China.

"If the situation of Pakistan was akin to China, I would have imposed a complete lockdown… but in Pakistan the situation is different where poor cannot even afford two square meals a day," he said.

The premier said the war against coronavirus cannot be won only with resources but with the joint efforts of the entire nation.

"We have to fight this war with wisdom and we have to evaluate ground realities of our society also," he added.

"If we cannot provide food to the people then there is no benefit of imposing a lockdown," said the prime minister.

"We don't have enough resources like the United States… but what we have is faith," PM Imran said, adding that, "due to this faith the people of Pakistan generously give charity… and our second strength is our youth".

Commenting on "Corona Tiger Force", formed to distribute food rations among the poor, he said the force will work in aid of civil and military authorities in the ongoing relief operations.

The force, he said, will be responsible to deliver food to the poor and daily wage earners and spread awareness about the threat coronavirus possesses.

"Only four to five per cent people need to visit hospitals, rest of the coronavirus patients can recuperate at home by self-isolating," he advised.

Prime Minister Imran said the COVID-19 disease is only dangerous for elderly and sick people.

"I am establishing corona relief fund where people at home and abroad can donate and they will not have to disclose their sources of income," he announced.

The amount of donations and charity will be exempted from all kind of taxes, he added.

"We are also directing all NGOs and charities so that donations do not accumulate in one region. But all the needy segments of society can benefit from it," said the premier.

"I am today launching Prime Minister's Relief Fund for COVID-19… this will be a National Bank of Pakistan (NBP) account, which will be created day after tomorrow (April 1)," he announced.

"Those who deposit money in this account and declare it in tax statements will get tax exemptions based on it," he explained.

The premier said the government will take strict action against hoarders and would make an example out of profiteers amid the national crisis.

"We can jeopardise lives of others if we do not adhere to the social distancing measures."


Live Stream: Prime Minister of Pakistan Imran Khan Address to the Nation (30.03.20)#PrimeMinisterImranKhan #Pakistan 🇵🇰 #COVID19 #Coronavirus @ImranKhanPTI https://t.co/vlizHwDeZH

— Prime Minister's Office (@PakPMO) March 30, 2020


Read full story here.




8:15pm: Sindh Education Minister Saeed Ghani recovers from coronavirus

Sindh Education Minister Saeed Ghani, who was tested positive for COVID-19 last week, has announced his complete recovery from the highly contagious disease.

"Today result of my third test came negative … I am grateful to all those who prayed for my recovery. I will try my best to perform my duties like before," he said in a video message, shared from his official Twitter handle on Monday.


الحمدللّٰہ آج میرے کورونا وائرس کے ہونے والے ٹیسٹ کی رپورٹ نیگیٹو آئی ہے۔ میں آپ تمام خیر خواہوں کا شکرگذار ہوں جنہوں نے گذشتہ دس روز میں میرے لئے دعائیں کیں اور میری حوصلہ افزائی کی ۔ انشااللہ میری کوشش ہوگی کہ آئندہ بھی اپنی ذمہ داریاں بہتر طور پر انجام دے سکوں۔ pic.twitter.com/kie4nzD7x3

— Senator Saeed Ghani (@SaeedGhani1) March 30, 2020


8:00pm: Sindh reports new local transmission cases in Karachi, Hyderabad and Jacobabad

The Sindh health department has confirmed 27 new cases of COVID-19 through local transmission – 21 in Karachi, five in Hyderabad and one in Jacobabad – as the province's coronavirus tally rose to 535 on Monday.

Currently, Karachi has 249 COVID-19 cases, Hyderabad 12 and Dadu and Jacobabad one each.

Meanwhile, 265 pilgrims have so far tested positive at Sukkur quarantine facility and seven in Larkana.




7:40pm: With 11 new cases, Balochistan's COVID-19 tally surges past 150

The Balochistan government has confirmed 11 new coronavirus cases across the province on Monday, bringing total number of cases to 152.

Total number of suspected COVID-19 patients stands at 1,771 while two have already recovered in the province.




7:15pm: G-B reports new COVID-19 cases as tally swells to 136

Information department of the Gilgit-Baltistan government has confirmed 13 new cases of coronavirus on Monday, bringing the region's tally to 136.




5:50pm: Sindh reports recovery of 23 patients in one go; total number rises to 41

The Sindh Health Department has confirmed that 23 patients at Sukkur quarantine facility have been tested negative for COVID-19 twice and were allowed to go home after the full recovery on Monday.

This brings the total number of recoveries in Sindh to 41.


5:30pm: Ratio of home-grown cases is at 29% and gradually increasing: Dr Mirza
State Minister for Health Dr Zafar Mirza, flanked by Special Assistant to PM on National Security Moeed Yusuf and the NDMA chairman, briefed the media on coronavirus outbreak in the country on Monday.
99 COVID-19 cases have been confirmed across the country during the last 24 hours, which is lower than the previous daily coronavirus positive cases, said Dr Mirza.
The ratio of local transmission cases stands at 29 per cent but home-grown cases are gradually increasing, warned the health minister.
"During the last 24 hours, five deaths have been reported which brings the national death toll at 21," he maintained.
#Live: SAPM on Health Dr. Zafar Mirza and Chairman NDMA Lt General Muhammad Afzal briefing media in #Islamabad https://t.co/6JZtZQLELO

— Radio Pakistan (@RadioPakistan) March 30, 2020
5:05pm: Four more COVID-19 patients recover in Sindh
Total number of recovered coronavirus patients has risen to 18 in Sindh as four more tested negative for the contagious disease on Monday, provincial government's spokesperson Murtaza Wahab said.
"4 more patients have recovered from coronavirus in Sindh and have tested negative. The total number of recovered patients in Sindh now stands at 18. This again emphasises the importance of strictly following the isolation guidelines," he wrote on his official Twitter handle.
4 more patients have recovered from Corona Virus in Sindh and have tested negative. The total number of recovered patients in Sindh now stands at 18. This again emphasises the importance of strictly following the isolation guidelines.

— Murtaza Wahab Siddiqui (@murtazawahab1) March 30, 2020
4:45pm: PM Imran to reveal 'coronavirus roadmap' shortly


Prime Minister Imran Khan will reveal the government's future course of action in dealing with prevailing COVID-19 crisis in the country in a video message, which according to sources, has already been recorded on Monday.

This will be updated...


4:30 pm: 33 virus patients in Rawalpindi


Deputy Commissioner Rawalpindi Anwar ul Haq said there are 33 coronavirus patients in the garrison city. He added that around 70pc of the patients are young and urged the people to maintain social distancing.

Haq further said the city has witnessed one death due to the virus till now.


3:45 pm: K-P health minister visits Swat, Buner
The provincial health minister visited Swat and Buner today to review arrangements in the region in regards to the ongoing COVID-19 outbreak.
Visiting Buner & Swat today with the CS to get direct feedback from the field. Apparently the "Blue Book" calls for a salami (salute) when the CS visits. The CS & I requested that this be made to the heroic medical staff of District Buner. Done!
You are our heroes! #CoronaUpdate pic.twitter.com/vgLS3m2WkK

— Taimur Khan Jhagra (@Jhagra) March 30, 2020
3:00 pm Sindh govt to disburse cash to needy
The Sindh government will disburse cash to the needy through a mobile registration system, said a notification.
The plan is to register all individuals and then have them verified Nadra. Only one person from a family may avail this scheme.
2:20 pm: Six new local transmission cases in Karachi


Provincial authorities have informed of six new local transmission cases in Karachi.

The provincial tally is now 508 confirmed COVID-19 cases.


1:40 pm: One more death reported in Rawalpindi


Health authorities in Rawalpindi reported a coronavirus-related fatality.

Officials said the woman had returned a month back from Umrah. She was shifted to Rawalpindi from General Hospital Wah ten days ago.


12:20 pm: Punjab reports 45 new cases


Provincial health authorities reported 45 new coronavirus cases in Punjab. The provincial tally is now at 638.


11:40 am: Two more deaths reported in Sindh
Provincial Health Minister Azra Pechuho confirmed two more deaths in Sindh.
The two COVID-19 patients were residents of Karachi and were diagnosed three days earlier. The 66-year-old patient had renal issues and was undergoing dialysis regularly while the 52-year-old patient had a respiratory problem.
The number of fatalities in Sindh has now reached five.
We can confirm 2 more deaths in #Karachi from #COVID19 as of this morning. The 66 and 52 year old had underlying renal & respiratory diseases & had acquired #COVID19 through contact at the Raiwand Ijtima. This brings the total number of deaths in #Sindh to 5. #SindhHealth

— Health and Population Welfare Department, Sindh (@SindhHealthDpt) March 30, 2020
11:20 am: K-P health minister shares aerial pictures
K-P Health Minister Taimur Khan Jhagra shared aerial pictures of Peshawar and thanked all for social distancing and "leaving the roads empty". He said theres hardly a soul to be seen on a working day.
Peshawar from the sky. Thank you to all of you who are strengthening government, our province and country by leaving these roads empty. This should have been a working day, but there's hardly a soul to be seen. #KPFightsCorona pic.twitter.com/N6wFIX3EBg

— Taimur Khan Jhagra (@Jhagra) March 30, 2020



11:05 am: Two FC personnel quarantined


Two members of the Frontier Constabulary (FC) in Swat were quarantined after developing mild COVID-19 symptoms.

The security personnel were quarantined in PTDC Kalam and officials said their "health condition is absolutely fine" but were quarantined as a precautionary measure.




10:10 am: More cases emerge in Islamabad

The government's official portal reported eight new coronavirus cases in Islamabad Capital Territory (ICT) and 12 new cases in Gilgit-Baltistan.

Islamabad's tally has risen to 51 and GB's to 128 with the emergence of new cases.