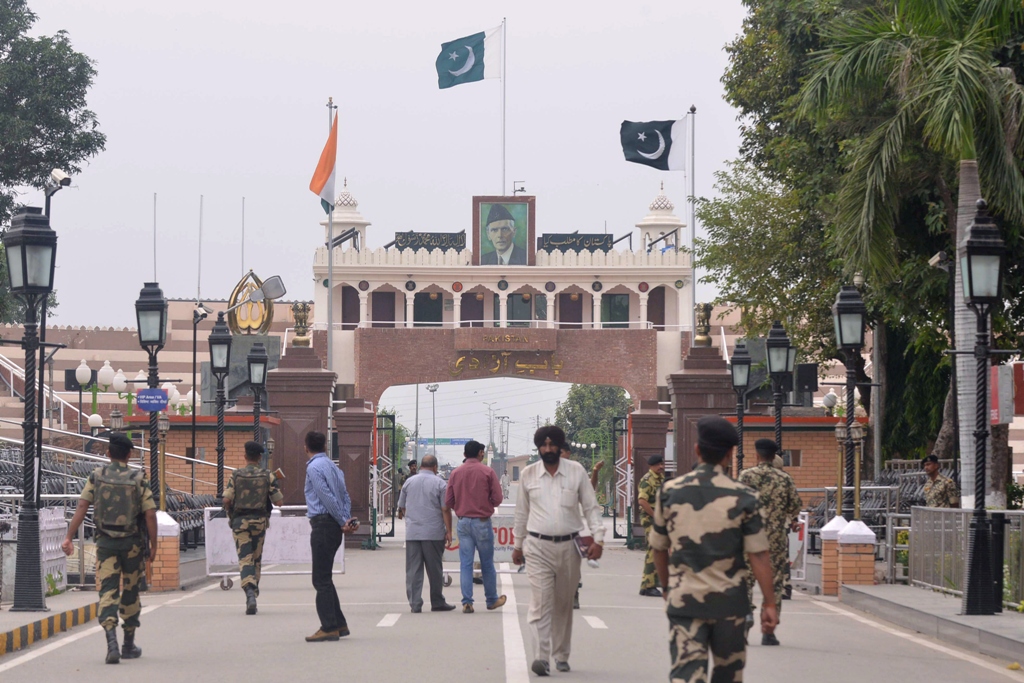 ---
KARACHI: Five Pakistani nationals, visiting India on medical visas, have returned home on Sunday via Wagah border after being stranded in Noida and New Delhi due to the countrywide 21-day lockdown imposed by the Modi government amidst coronavirus scare.

The individuals – identified as Chaudhry Muhammad Ashfaq, Nighat Mukhtar, Yasir Mukhtar, Muhammad Khalid and Chaudhry Muhammad Asif – had gone across the border to the Indian capital, seeking medical treatment.

Earlier, a 12-year-old boy, Sabeeh Sheeraz, who had also gone for medical treatment to India along with his parents and grandfather, also returned to Pakistan on March 20. The family also returned via Wagah border.

Modi seeks 'forgiveness' from India's poor over coronavirus lockdown

The Pakistan High Commission in New Delhi says it has remained in close contact with the Indian side as well as the relevant authorities in Islamabad to ensure an expeditious and safe return of the Pakistani citizens.

According to Reuters, Prime Minister Narendra Modi asked the nation's poor for forgiveness on Sunday, as the economic and human toll from his 21-day nationwide lockdown deepens and criticism mounts about a lack of adequate planning ahead of the decision.

Modi announced a three week-lockdown on Tuesday to curb the spread of coronavirus. But the decision has stung millions of India's poor, leaving many hungry and forcing jobless migrant laborers to flee cities and walk hundreds of kilometres to their native villages.

"I would firstly like to seek forgiveness from all my countrymen," Modi said in a nationwide radio address.

The poor "would definitely be thinking what kind of prime minister is this, who has put us into so much trouble," he said, urging people to understand there was no other option.

"Steps taken so far… will give India victory over corona."

The number of confirmed coronavirus cases in India rose to 979 on Sunday, with 25 deaths.