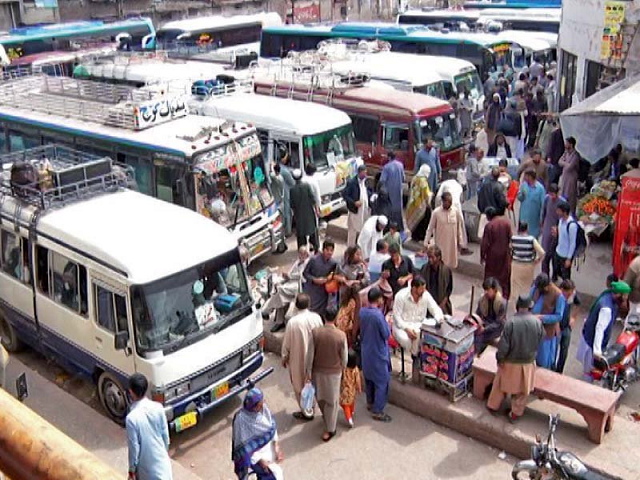 ---
Punjab to keep shelter homes open amid outbreak
Government plans to open more facilities to protect travellers and street sleepers from Covid-19
---
LAHORE: As Covid-19 cases continue to rise across Punjab, the provincial administration has issued orders to keep shelter facilities open for rough sleepers.

According to details available with The Express Tribune, the provincial government has ordered authorities to keep all shelter homes open to ensure street sleepers have a roof over their heads during the global coronavirus outbreak.

The government has also ordered additional shelter homes to accommodate the homeless community in districts and divisions across the province.

"Divisional and deputy commissioners have received orders to ensure shelter home facilities across the province are equipped and ready to handle the homeless population during this crisis," said one official who is familiar with the development.

No coronavirus case was imported from China: PM Imran

With the number of confirmed cases climbing in Punjab, charities and local authorities are racing against the clock to make sure the homeless population has a shelter.

As much of the world retreats into coronavirus lockdown, Punjab government, which has over 200 confirmed cases, has decided to shutter all public places to prevent the virus from spreading further. Officials familiar with the orders said the government has no plans to close shelter homes in the province. "The government has ordered the closure of all private and public offices, but shelter homes will remain open," said the official.

According to data provided by the provincial administration, 110 shelter homes dot 36 districts across the province. These shelter facilities house more than 6,000 homeless citizens. The shelter homes, according to one official, provides three meals per day to each of these individuals.

"We are aware of the situation, and the decision to keep the shelters open will prevent the homeless population from succumbing to Covid-19," said Punjab Chief Secretary Azam Suleman Khan.

The chief secretary further added that the shelters keep their doors open to accommodate the homeless and travellers all over the province during this difficult time.

PIA to bring back Pakistanis stranded in UK, Canada

"The Punjab government is increasing the budget for shelters to pay for additional food requirements," said Khan.

Sharing details about the government's plans, he said, individuals and philanthropists have extended support and are willing to help the government in its efforts to keep travellers and homeless people safe during this crisis. The residents at the shelter, he said, will be screened regularly.

While millions around the world remain at home in an unprecedented bid to curb the spread of the virus, experts believe, the homeless population appears to be the most vulnerable and exposed. Around the world, efforts are underway to protect street sleepers from being exposed to the virus.

Published in The Express Tribune, March 26th, 2020.