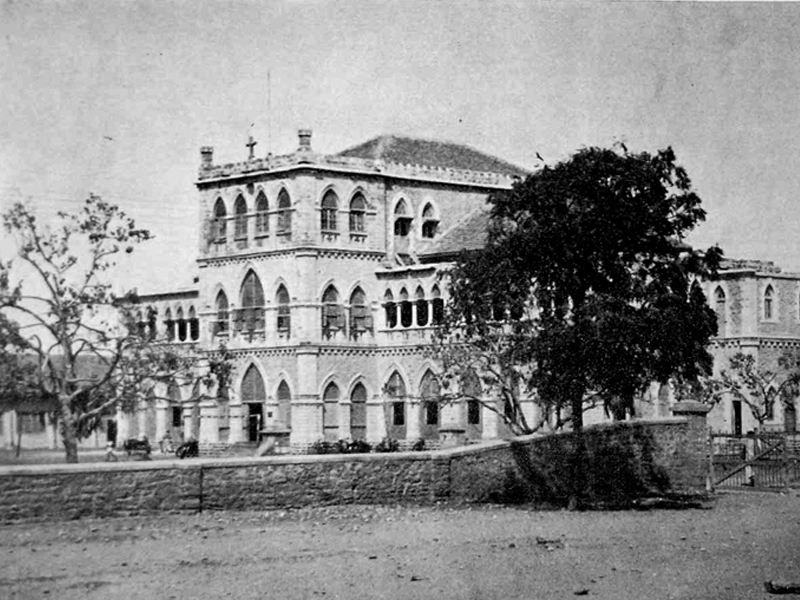 ---
Four students in Sindh have reached home safely after witnessing the violence in Kyrgyzstan.

Two sisters, Amna and Lubna, arrived in their hometown in Padidan, District Naushero Feroz, on Wednesday. They were greeted by family, friends and neighbours at the railway station and a string of visitors kept coming throughout the day.

"The situation in Osh was really bad," Lubna told The Express Tribune, as she expressed her gratitude to the government for rescuing them. "We would like to request the government to save our future and allow us to complete our final year of medicine from a university in Pakistan," she appealed.

Lubna specifically thanked President Zardari, his sister Faryal Talpur, Foreign Minister Shah Mahmood Qureshi and Sindh Chief Minister Qaim Ali Shah.

"We do not want to go back, we just wish to study in Pakistan," she said.

Amna and Lubna were studying medicine in Osh, the capital of Kyrgyzstan, and belong to the Solangi neighbourhood of Padidan. They said they were trapped inside their house when the clashes erupted and lost contact with their family for two days.

They had to contact the embassy themselves after which they were flown back to Pakistan on a C-130. After landing at Chaklala Air Base, the sisters took the Tezgam train to their hometown and arrived on Wednesday morning.

Their mother was also very happy that her daughters have returned. She said that she is grateful to the media for giving coverage to her daughters.

Their father, Abdul Ghafoor, is a primary school teacher and cannot afford to send his daughters - his only children - to a private medical college in Pakistan as he had struggled to send them to Kyrgyzstan.

Sumayya returns to Karachi

Sumayya, who has completed her first year of MBBS in Kyrgyzstan, arrived at the Cantt Railway Station on Monday.

Overcome with emotions, she burst into tears when she met her family at the station after spending two years abroad.

Sumayya told Express News that she was trapped in her apartment for an entire night during the clashes. She managed to connect to the internet the next day where a Saudi national helped her out.

Sumayya and her friends reached the airport at Kyrgyzstan in a tank under the army's supervision. She appealed to President Zardari to give her admission to either Dow University of Health Sciences or Liaquat University of Medical and Health Sciences as she does not wish to go back.

Awan arrives in Mirpurkhas

Adil Mehboob Awan has returned to Mirpurkhas but he cannot forget the brutality he witnessed in Kyrgyzstan. There were so many bodies and the Uzbeks were being killed so violently that it is hard to express, he said.

Awan further said that Ali Raza, the Pakistani student who was killed in these clashes, had Uzbek features and lived in an Uzbek locality that is why he became a target.

Awan and his friends were trapped inside their quarters for five days during the clashes and they spend two days hungry when their ration finished on the third day.

He thanked the media and the government for bringing him back while a large group of friends and family gathered to meet him.

Awan was a final year medical student in Osh who wishes to go back to complete his degree. Awan is positive that when conditions improve he will return to Osh to become a qualified doctor.

Published in the Express Tribune, June 17th, 2010.


COMMENTS (1)
Comments are moderated and generally will be posted if they are on-topic and not abusive.
For more information, please see our Comments FAQ