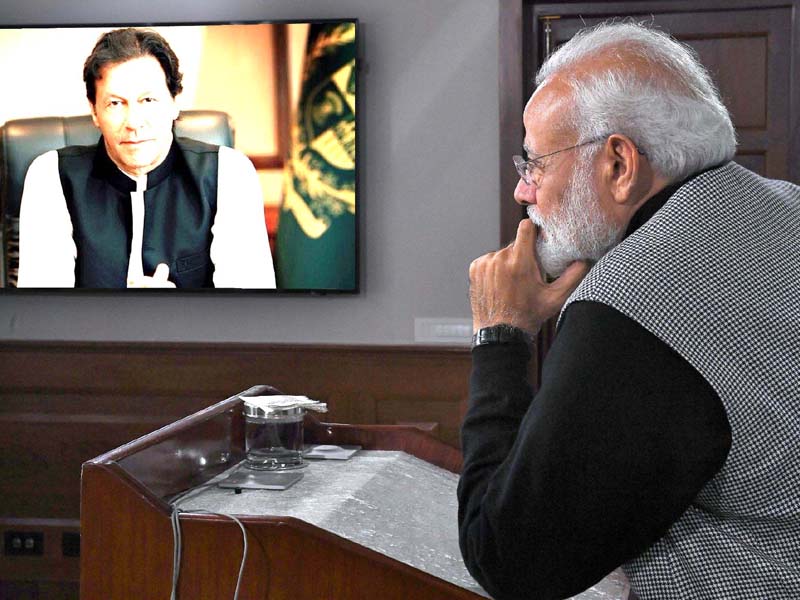 ---
ISLAMABAD: In a late night development, Pakistan on Friday responded positively to the proposal by Indian Prime Minister Narendra Modi, calling for the video conference of leadership of South Asian Association Regional Cooperation (SAARC) countries to discuss how to deal with the coronavirus pandemic.

Originated in China late last year, COVID-19, a mysterious pneumonia-like disease caused by novel coronavirus, has so far claimed over 5,200 lives while hitting more than 130 countries around the world.

Out of total 140,000 infected, around 80,000 have so far recovered.

Pakistan seals borders, cancels March 23 parade amid coronavirus fears

Modi, using his Twitter handle, sprang a surprise when he called for coordinated efforts by SAARC countries to deal with novel coronavirus earlier in the day. His offer was unexpected given the fact that India, under his rule, tried to sideline the regional organisation, whose progress has often been marred by acrimonious relationship between Pakistan and India.


I would like to propose that the leadership of SAARC nations chalk out a strong strategy to fight Coronavirus.

We could discuss, via video conferencing, ways to keep our citizens healthy.

Together, we can set an example to the world, and contribute to a healthier planet.

— Narendra Modi (@narendramodi) March 13, 2020


Responding to the offer, Foreign Office Spokesperson Aisha Farooqui acknowledged that the threat of COVID-19 required coordinated efforts at global and regional level.

"We have communicated that SAPM on Health [Dr Zafar Mirza] will be available to participate in the video conference of SAARC member countries on the issue," she tweeted.


The threat of #COVID-19 requires coordinated efforts at global and regional level. We have communicated that SAPM on Health will be available to participate in the video conference of #SAARC member countries on the issue.

— Spokesperson 🇵🇰 MoFA (@ForeignOfficePk) March 13, 2020


It is not clear how India would respond to Pakistan's offer since Modi called the conference at leadership level. But nevertheless the development is seen as significant as the two neighbours have little or no channels of communication for over a year now.

Seven new coronavirus cases surface at Taftan border, jumping Pakistan tally to 28

On Thursday, the FO spokesperson said Pakistan was ready to cooperate and extend any assistance to its neighbours including India to deal with the coronavirus. The number of coronavirus in Pakistan and India is low but there is a threat of rise in the infected people. India already confirmed that two people died because of coronavirus while number of cases in Pakistan rose to 28, though, no death has been reported yet.

Meanwhile, Modi's refocus on SAARC is seen as departure from his four year old policy where he tried to ignore the regional grouping comprising Pakistan, India, Bangladesh, Maldives, Bhutan, Nepal and Afghanistan.

The primary reason for Modi's approach was to isolate Pakistan in the region. It was because of this reason that Pakistan could not hold SAARC summit due in November 2016.

Relationship between Pakistan and India continued to deteriorate in recent years particularly after Pulwama attack in February last year and abrogation of special status of Indian Occupied Jammu and Kashmir (IOJ&K).
COMMENTS (1)
Comments are moderated and generally will be posted if they are on-topic and not abusive.
For more information, please see our Comments FAQ