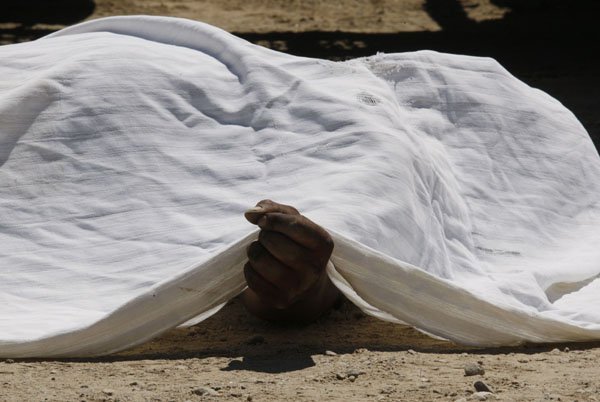 ---
HYDERABAD: The postmortem report regarding the alleged murder of journalist Aziz Memon was issued on Friday, refuting the assertion made by senior police officials that he had died naturally. Instead, the final report states, the cause of death was asphyxiation as a result of suffocation.

The report, issued by Dr Tahseen Hussain and Dr Zahid Hussain Shaikh of Mehrabpur Rural Health Centre, rebuts the claims made by AIGP Dr Waliullah Dal on March 4. Dal had stated before the National Assembly's Standing Committee on Interior in Islamabad that the medical report did not establish violence or poisoning, adding that Memon had been a patient of hypertension and diabetes. Meanwhile, Naushero Feroze SSP Farooq Ahmed maintained before the committee that the journalist's death had been politiciaed.

Memon's brother Abdul Hafeez Memon had rejected the police officials' stance, demanding that a joint investigation team (JIT) should instead conduct a fair inquiry into his brother's alleged murder. Addtionally, the Naushehro Feroze press club also rejected the AIGP's claim, stating that the police could not possibly make definitive statements such as the ones presented before the committee before the completion of the postmortem report.

Meanwhile, the Sindh government on Friday notified a JIT for the matter, giving it 15 days to complete the investigation and 22 days for the submission of the report. The team, which consists of nine members, is headed by Dal. It includes the SSPs of Naushero Feroze and Nawabshah districts, a deputy director of the Intelligence Bureau, an official of the Special Branch, two professors from Liaquat University of Medical and Health Sciences, a research officer from the International Centre for Chemical and Biological Sciences at the Karachi University and a police surgeon at Liaquat University Hospital Hyderabad.

Published in The Express Tribune, March 7th, 2020.
COMMENTS
Comments are moderated and generally will be posted if they are on-topic and not abusive.
For more information, please see our Comments FAQ