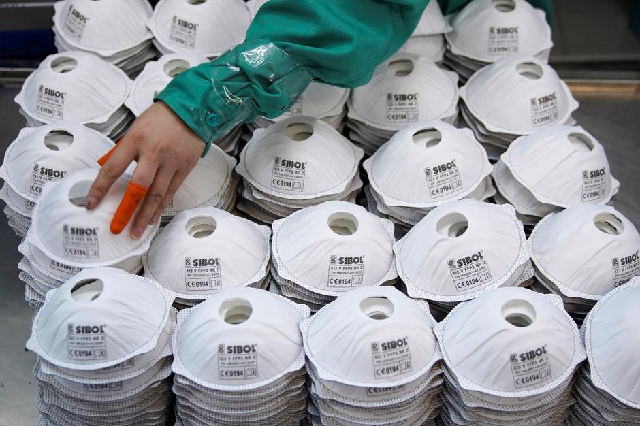 ---
KARACHI: As residents of the city panicked after the emergence of the first coronavirus patient here, pharmacists ran into a scarcity of surgical masks.

Faced with a rush of customers, many shopkeepers at chemist stores across the metropolis placed 'out of stock' signs outside their establishments.

"We are out of stock due to the sudden demands for these masks," a pharmacist in Defence Housing Authority Phase I told The Express Tribune, adding that despite placing a visible sign outside the shop that stated they had run out, customers were still flocking in and demanding them.

"I have never seen such demand before," he observed. "I have placed an order in the wholesale market, but I am not sure it will be delivered."

Another shopkeeper in Saddar said that some customers had even offered higher prices for a single mask. "They just want it immediately. I was told to sell a single mask for Rs150 to Rs200, even though the actual price is just Rs10," he revealed.

Two coronavirus cases emerge in Pakistan

Meanwhile, university student Abdul Rahman said that he paid Rs100 for a pair of masks. "There is no compromise on health," he maintained, adding that he had been lucky to get his hands on two masks. "I spent two hours roaming around looking for them."

Both shopkeepers and citizens said that the shortage was an artificial one. "Those who have a stock want to sell the masks at their own prices. It is a business and the shopkeepers know when to sell what," said the owner of a medical store.

He said that he knew some shopkeepers who had the masks in supply, but they would not sell them to everyone, choosing instead to turn a profit.

Meanwhile, the Health Services Karachi Division has taken notice of the  acute shortage of protection masks and directed The Drug Regulatory Authority to ensure availability of masks in medical stores.

The authorities have also called for immediate action against those who are selling masks in black or indulged in any other illegal activities.