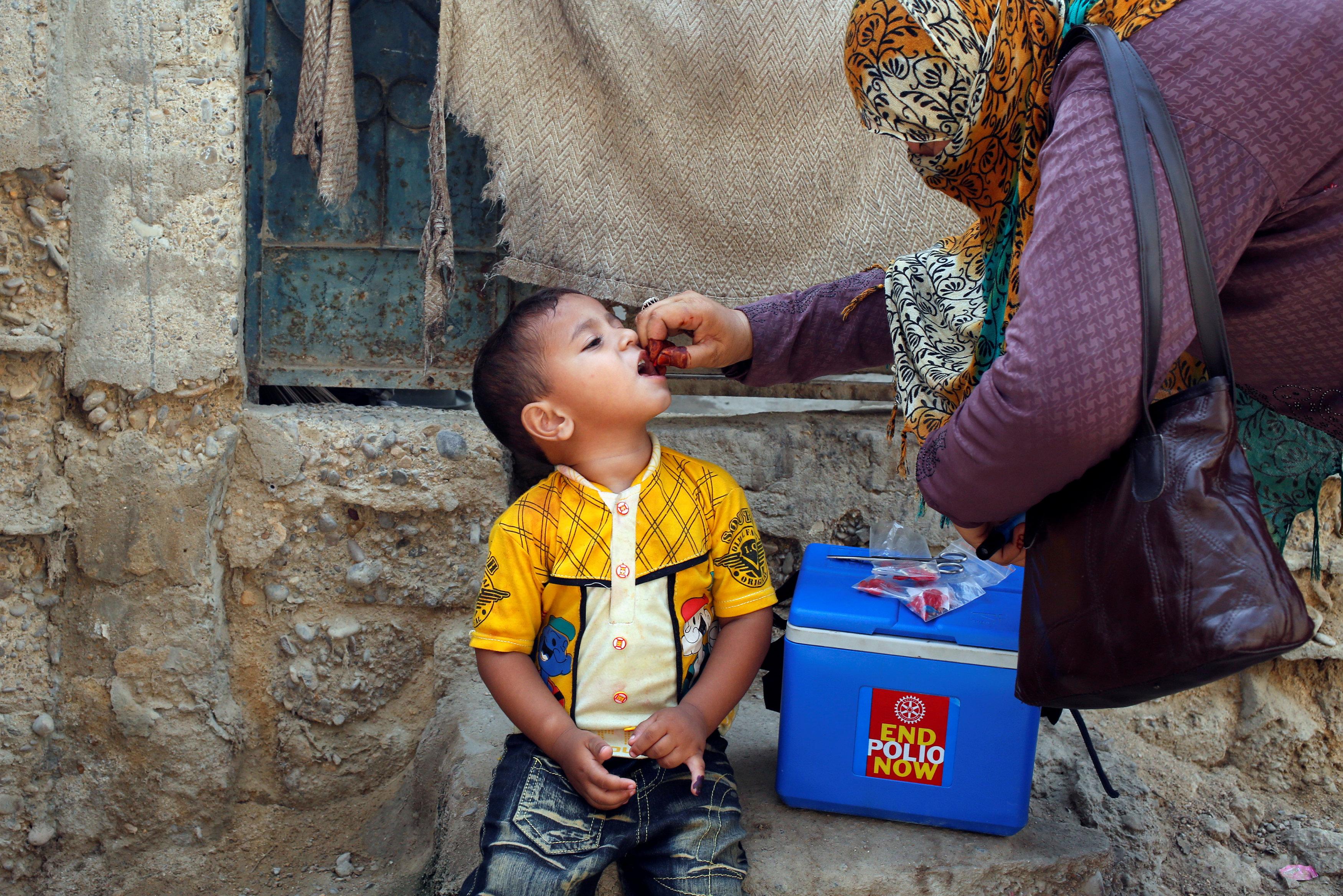 ---
In 1994, Pakistan introduced a revolutionary reform in its healthcare delivery system by inducting a cadre of 30,000 community-based Lady Health Workers (LHWs) to provide doorstep preventive and promotive health services. The launch of the programme was met with some initial skepticism, like: Would young Pakistani women, especially those from conservative communities, be able to leave their homes to receive classroom training and then visit people's homes to provide basic health services? But these doubts were quickly quelled when large numbers of young women came out to serve their communities imbued with a spirit of great passion and zeal.

Shortly later, the LHWs programme demonstrated unqualified success, improving several of our previously intractable health indicators. As part of their mandate, the LHWs worked hard to improve family planning uptake in the country. They helped increase immunisation coverage and overcame gender and equity challenges plaguing the health system by improving rural women's access to healthcare facilities. The programme also provided young rural women a dignified livelihood.

As it has passed through the hands of successive governments, much about the programme has changed. Originally, a federally-administered vertical programme, it has also been decentralised after the 18th Amendment and is now implemented by provincial governments. The status of LHWs has also transitioned from paid volunteers to regular government employees.

Sadly, however, evaluations indicate that the programme's effectiveness has also declined over time. This is not due to any fault of the 100,000 LHWs currently deployed across the country, but because of policy shifts and programmatic mismanagement. A major reason is that the mandate of LHWs has gradually grown overburdened as additional tasks have been assigned to them, such as malaria and TB control activities, pilot testing innovations and participation in polio eradication campaigns.

To put the programme back on track, the frontline workers need to be recognised and motivated as they continue to work unperturbed, despite insurmountable odds. Since 2012, more than 70 LHWs have lost their lives to terrorism. Only this year, two workers were martyred while participating in the polio immunisation campaign. If anyone deserves an award for showing the highest level of gallantry, these workers most certainly qualify. They too are waging a war against a mindset and laying down their lives to help protect, preserve, and safeguard the lives of our future generations. Second, we need to invest heavily to expand the programme and increase its coverage from 60% to reach the entire rural population.

The LHWs' job description must also be revisited to rationalise their responsibilities, refocus their attention on providing family planning services, and enable them to act as a bridge between communities and the formal health system. We should also provide them refresher trainings, good managerial and supervisory support, and equip them with adequate stocks of supplies so they can offer uninterrupted services.

There is now a broad-based consensus in the country that our development prospects hinge upon our efforts to reduce the population growth rate. Keeping in view the ineffectiveness of our public health delivery system, reflected in the high unmet need for family planning, the only effective, socio-culturally acceptable, and affordable option for lowering the fertility rate is to fully leverage the LHW programme. This is supported, not only by the rise seen in national contraceptive prevalence when the LHW programme was launched, but also in the experiences of Iran, Bangladesh, Nepal and Ethiopia, which have all invested in community health workers to achieve their phenomenal success in improving reproductive health indicators.

The LHWs are a precious resource for Pakistan. These unsung heroes must be recognised, nurtured, and protected, and the programme should be expanded for its benefits to reach every rural community in the country.

Published in The Express Tribune, February 27th, 2020.

Like Opinion & Editorial on Facebook, follow @ETOpEd on Twitter to receive all updates on all our daily pieces.