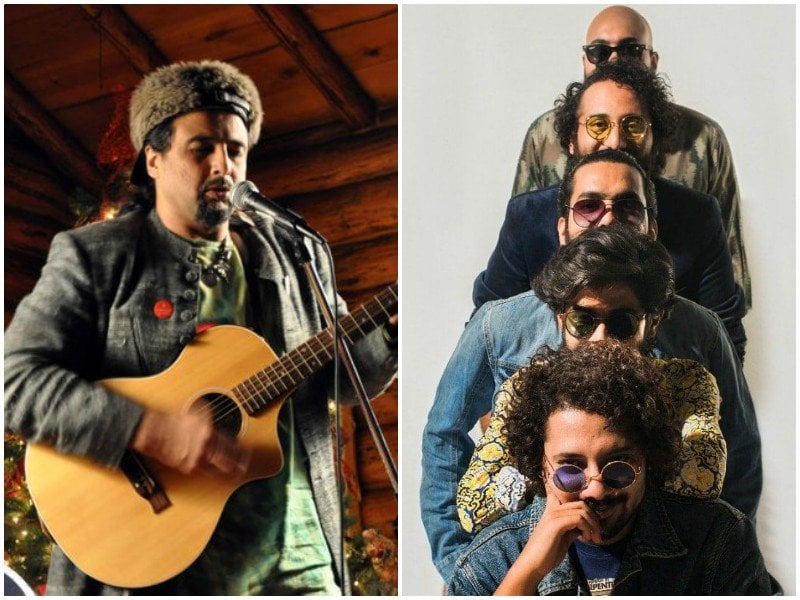 ---
It seems like making a PSL anthem has turned into the new 'it' thing and everyone, everywhere is doing it. The social media trend spurred after the current PSL anthem came out and surplus users started criticising it while comparing it to the previous ones.

This also evoked several conspiracy theories against Ali Zafar which led to Ali Azmat's recent comments on Waseem Badami's show. This was followed by Zafar's sarcastic video and his announcement of making his own PSL anthem.

However, if there's anything that travels faster on social media than war, its memes and videos that take a dig at such situations.

Following the popular state of affairs, E Sharp, a local rock band hailing from Karachi that also participated in Battle of the Bands, uploaded their version of the 'anthem' for PSL.

This was called Bloody Gora and was in collaboration Dennis Does, who is an Australian 'gora'  and social media personality.

https://twitter.com/DennisCricket_/status/1231435763335733248

Dennis also posted it from his Twitter, announcing that he wrote it himself. But everything was fun and games until musician Salman Ahmad re-tweeted their video and called for a serious action to be taken against this 'threat to the music industry.'

"We must launch a movement to save the music industry from comedians masquerading as musicians," he said.


We must launch a movement to Save the music industry from comedians masquerading as musicians . https://t.co/Ff9ucghWme

— salman ahmad (@sufisal) February 23, 2020


His tweet was followed by several users criticising him for taking something so casual, too seriously.


plz have a heart n enjoy it... When Ali Azmat used to sing with u did we complain??

— 1❤🇵🇰 (@LuvPakistan123) February 23, 2020
COme on!! It's a joke

— saniakhan (@saniakhan_s) February 23, 2020
Just because you made good music some hundred years ago, it doesn't give you the right to decide who gets to make music and who doesn't.

— Shayan David John (@essdeejay25) February 23, 2020


https://twitter.com/mubziCh/status/1231584344906620934

https://twitter.com/ManUtdDOC/status/1231584950497021955


He is one of few foreigners who project the good image of pakistan and you are bashing him!!! I have seen him arguing with Indians for pakistan!! He must be appreciated and they are just doing it for fun purpose!

— Umair Nazir (@UNazir) February 23, 2020
Don't know if this is sarcasm or typical Pakistani insecurity

— Fud M.D (@drfudk) February 23, 2020


Not to mention, the biggest criticism of them all came as a rebound troll by the band that uploaded the video in the first place. E Sharp shared Ahmad's tweet on their Facebook page, telling him to 'chill'.

"Salman bhai just chill and have a laugh, hum ne bhi buhat arsay khamoshi se comedy sahi hai aap ki (We have also quietly tolerated your comedy for a long time)," they said.

However, the band did not specify as to whether they were genuinely referring to Ahmad's jokes, or his music - given that he took a jibe at their's.

Nevertheless, whatever the real joke maybe, only the band knows.

Have something to add to the story? Share it in the comments below. 
COMMENTS
Comments are moderated and generally will be posted if they are on-topic and not abusive.
For more information, please see our Comments FAQ