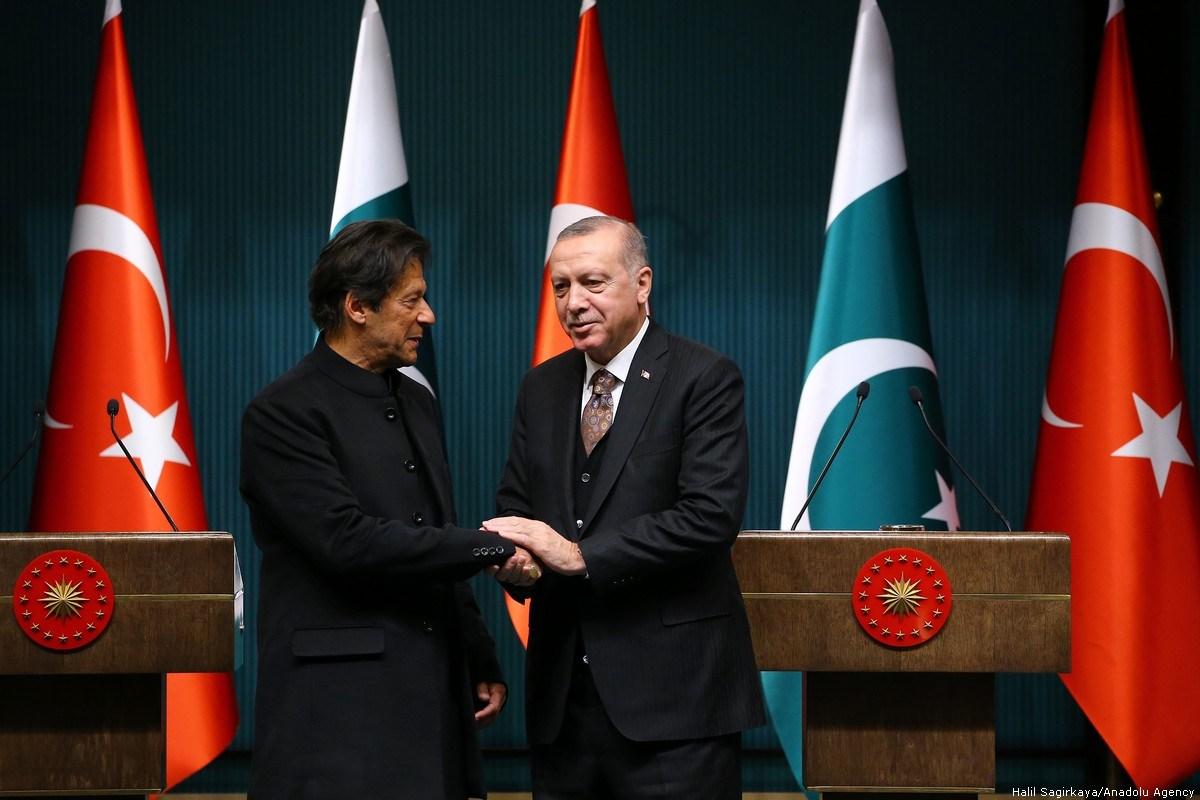 ---
KARACHI:
It is time for Pakistan and Turkey to boost bilateral trade and both the countries want to do this for their own reasons.

Turkey wants to export more to other countries to depend less on its existing main export markets ie Germany, the UK, the UAE, Iraq and the United States. Turkey is craving for stronger influence in the Middle East and if it continues to earn the bulk of export dollars from the US or US-influenced other four nations on the list that influence may remain elusive.

Under the Pakistan Tehreek-e-Insaf (PTI) government, Pakistan is striving to rebalance its ties with China and the US. Islamabad's over-dependence on export markets under the US influence is making this rebalancing exercise difficult, hence the quest for newer and non-traditional markets.

Turkey is one of them and greater trade ties with the brotherly Muslim country may help Pakistan reduce its dependence on US-influenced countries. In due course, the Turkish leadership, after analysing the economic benefits, may also join in the China-Pakistan Economic Corridor.

Pakistan's traditional export markets include the US, China, the UK, Afghanistan, the UAE and Germany.

For import sourcing too, Turkey and Pakistan are looking towards a larger number of countries. The purpose is to get rid of the politico-economic compulsions and complexities associated with heavy reliance on existing import sources – in Turkey's case China, Germany, Russia, the US and Italy and in Pakistan's case China, the UAE, Saudi Arabia, USA, Indonesia and Japan. So, it makes sense for Pakistan and Turkey to boost bilateral annual trade that has so far remained below $800 million.

During the recent visit of Turkish President Recep Tayyip Erdogan to Islamabad, the two countries signed some trade and investment deals and resolved to take bilateral trade to $5 billion a year. A huge trade potential exists between the two countries. But how soon they can achieve this stated goal depends on how efficiently the two can get over geopolitical hurdles in the way.

Turkey may have lesser problems but it would be a real big deal for Pakistan to ensure that its closer trade and investment ties with Ankara do not upset its relationship with three major trade allies – USA, Saudi Arabia and the UAE.

Structural challenges

Apart from geopolitics, structural issues of Pakistan's exports also pose challenges.

Turkey manufactures lots of medium and high-end first-class industrial and consumer products. Pakistan does not. Naturally then, Pakistan will initially have to rely more on exports of food grains and food products, textiles and clothing, and, to some extent, surgical instruments and sports goods.

How successfully Pakistan can increase exports of these items to Turkey depends on how soon the country's food, textile and other export-oriented industries become more productive and how much and of what quality export surplus become available.

Much will also depend on whether the exporters have the ability to grab a larger market share of Turkey's imports amidst growing competition in global export markets. This requires an in-depth study by Pakistan government agencies, keeping in view, among other things, specific import requirements of Turkey.

According to the Turkish Statistical Institute (TurkStats), the equivalent of Pakistan Bureau of Statistics, Pakistan's exports to Turkey in CY18 mainly comprised cotton, textiles and food grains including rice. Its export earnings totalled $330 million, down from $352 million a year ago.

Pakistan's imports from there included minerals and mineral fuels plus machinery and electronic devices and the import bill totalled $462 million. Thus, in the bilateral trade of $792 million, Pakistan booked a trade deficit of $132 million.

In Jan-Mar 2019, this trend continued and we booked a trade deficit of $44 million with Turkey. Data reported by TurkStats show that Pakistan's imports from Turkey totalled $112 million and exports $68 million.

Pakistan started registering bilateral trade deficit with Turkey from CY16 primarily due to greater imports of machinery and electronics. In preceding years, Islamabad rather had a trade surplus with Istanbul.

If bilateral trade grows on the recent pattern ie Pakistan exports more to Turkey but, at the same time, its imports from there also increase in line with the trend, the trade deficit will only enlarge.

While enhancing bilateral trade, Pakistan will have to strive hard to reverse this trend. That cannot be done unless Islamabad exports to Turkish markets more of the sophisticated consumer goods like handicrafts and branded food items that are acceptable there and more intermediary goods like high-quality tanned leather that Turkish industries can use for producing high-end products for their own as well as for foreign markets.

For a country like Pakistan, sustaining an ever-widening trade deficit in bilateral trade with Turkey is not advisable. Pakistan already runs a very large deficit with China and quite sizable deficits with Saudi Arabia, the UAE, Japan and Indonesia.

Its export sector is currently braving lots of odds including very high costs of energy, finance and other inputs and also suffers from low productivity. Closing bilateral trade gaps is not possible just by trying to contain imports because recent experience shows that also tends to decelerate the country's own industrial growth. The only option is to boost exports.

So, if increased bilateral trade with Turkey means the nation will see the existing trade deficit with this country narrowing in the coming years that is good. We cannot afford to be otherwise.

The writer is a mechanical engineer and is pursuing masters



Published in The Express Tribune, February 24th, 2020.

Like Business on Facebook, follow @TribuneBiz on Twitter to stay informed and join in the conversation.