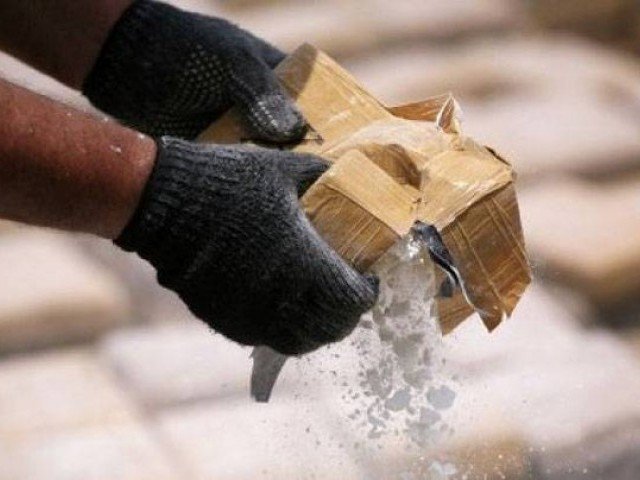 ---
KARACHI: Karachi mayor Wasim Akhtar said on Saturday that Korangi had produced many renowned personalities in the past but now drug addiction marred a large fraction of youth in the area.

Speaking at the inauguration ceremony of an aquarium, titled 'Roshan Pakistan' [Bright Pakistan], at Korangi Zoo, the mayor warned the children against the menace and asked the parents to ensure that their children received the right guidance in this regard.

Referring to the Master Plan Authority set up in Sindh, Akhtar claimed that such authorities were being established to "squander money collected on account of taxes from the public."

He further said that the funds generated by the Karachi Metropolitan Corporation (KMC) were not enough to run the city, adding that the Sindh government was giving them peanuts in the name of funds.

He claimed that despite the lack of funds, healthcare continued to be KMC's top priority and efforts were being made to further improve 14 hospitals running under KMC.

US researchers use AI to develop powerful new antibiotic

Speaking of the newly inaugurated aquarium, he said it was a big deal for KMC to be able to complete such projects, given the meagre resources available to it.

"The aquarium was built in 2007 but its condition worsened over time due to lack of maintenance," he said. It is now refurbished.

The mayor announced that children visiting the aquarium would not have to buy a ticket, adding that steps would be taken to bring more fish to the aquarium besides housing more animals at the zoo.

Expressing gratitude to former captain of the Pakistan cricket team Younis Khan, who also attended the ceremony, the mayor said he appreciated his gesture of supporting the initiative.

He called for other sportspersons, including squash legend Jahangir Khan and former cricket captains Sarfaraz Ahmed and Javed Miandad, to contribute towards the city's uplift, saying that people looked up to them and their contribution could play an important role in improving the city and the society.

Speaking along the same lines, Khan too stressed the need to work collectively for Karachi's uplift.  He said, "I have played cricket in Korangi and it feels good to promote the areas which made me the Younis Khan I am today."

Published in The Express Tribune, February 23rd, 2020.