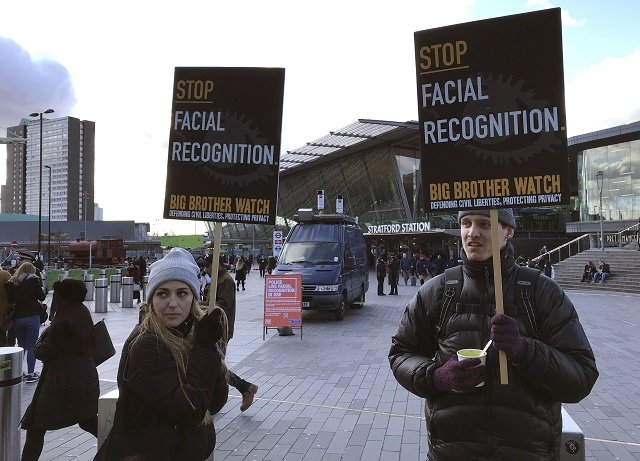 ---
Metropolitan Police have deployed facial recognition technology in central London with just two hours' notice, alarming citizens.

Just across from the Microsoft store on London's Regent Street, and outside the entrance to the Oxford Circus tube station, cameras atop dark blue police vans are surveilling passengers.

According to London's Metropolitan Police, the installation of  "live" facial recognition across the British capital has reduced crimes even though some argue that it invades privacy.

The technology is straightforward. Cameras scan faces and when one matches with one on Met Police's list of wanted criminal suspects, they charge ahead.

Skip the queue: Singapore hotels use face recognition check-in

However, the main controversy surrounding facial recognition is its inability to detect people that are not white, "across demographics, false positives rates often vary by factors of 10 to beyond 100 times," suggests a report which tested tech from nearly 100 different companies published in the National Institute of Standards and Technology (NIST).

On the contrary Liberty, a human rights organisation, was also present, handing out fliers asking passersby to "resist facial recognition."

"It's discriminatory—the tech is most likely to misidentify women and people from black, Asian and minority ethnic communities," Liberty's literature warned. "It violates our privacy rights. . . . By mass-scanning the faces of everyone in range, the police are capturing personal biometric data without our consent."

Facebook brings face recognition to all users, discontinues 'Tag Suggestions'

The organisation has also released a legal challenge to keep facial recognition off UK streets as it violates privacy rights.

Moreover, an independent review of London police's use of facial recognition from July 2019 concluded that the department's legal explanation for using facial recognition technology was "inadequate" and that it could be ruled unlawful if challenged in court.

The article originally published on Forbes.