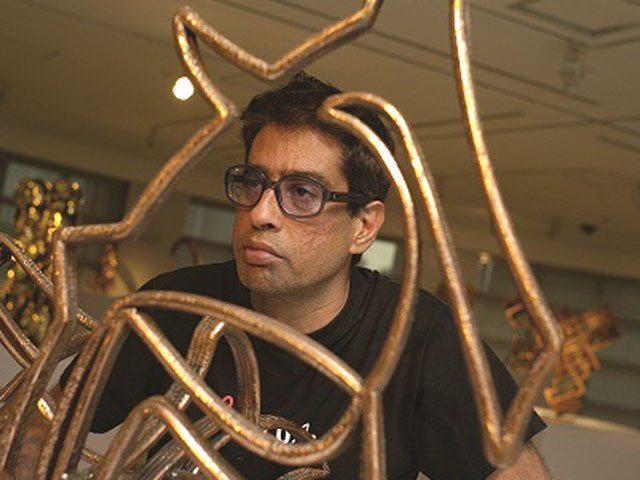 ---
ISLAMABAD: Sculptor Amin Gulgee on Thursday walked art students through his creative process for his '7' series at the Pakistan National Council of Arts (PNCA).

Gulgee explained to students from various art institutions of the twin cities of Islamabad and Rawalpindi, how a personal message has been encoded in his creative process which then manifests in the finished sculpture form.

With many of his works finding inspiration from or even expressed in terms of Quranic ayahs (an ode to his calligraphic roots), his installation also follows a similar suit.

"Al-Alq taught man that which he knew not," Gulgee said, as he stressed upon attaining contentment in life and to enjoy every creation of the Creator.

'7' was an installation which Gulgee created for the Islamabad Art Festival and was set up in the National Art Gallery. It earned him the artist of the festival award.

Published in The Express Tribune, February 21st, 2020.
COMMENTS
Comments are moderated and generally will be posted if they are on-topic and not abusive.
For more information, please see our Comments FAQ