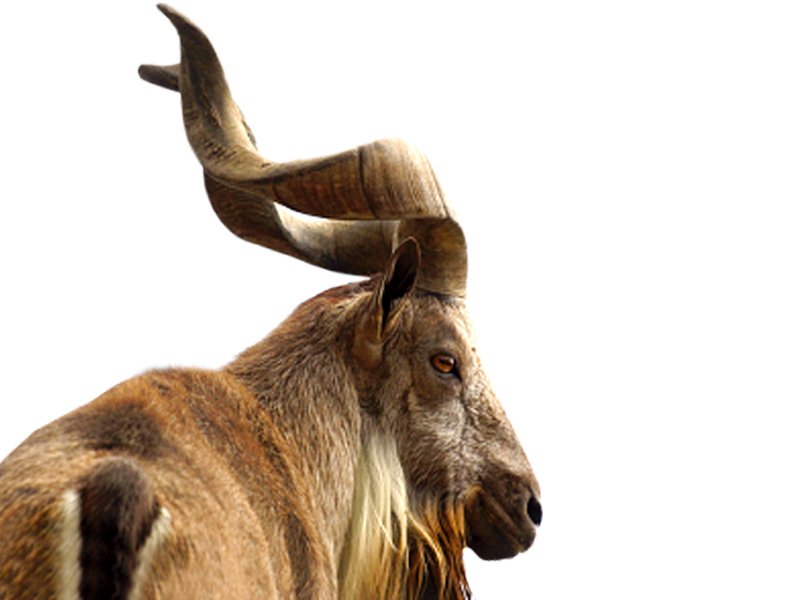 ---
ABBOTTABAD: An American citizen became the fourth foreign hunter of the season by hunting Pakistan's national animal, markhor in Kaigah forest of Kohistan District in Khyber-Pakhtunkhwa (K-P) on Monday.

According to the K-P wildlife department, Micheal Carpitino, who paid $117,250 as the permit fee for the trophy hunting, stayed for three days at Bara Chashma Kaigah forest for targetting this season's fourth markhor.

The hunted animal was nine years old with the longest horns, 44 inches, among all the hunted markhors of the season.

This year, the wildlife department awarded four permits under the trophy hunting programme.

Markhor, also known for its beautiful coiled horns, is a large Capra species native to Central Asia, Karakoram and the Himalayas. It is listed on the IUCN Red List as "near threatened".

Injured markhor rescued, released into the wild in Gilgit

"The trophy hunting is a successful programme through which we have collected the highest prices in the world for permitting to hunt one markhor, as the Toshi 2 permit was awarded for $150,000 fees," K-P Wildlife Chief Conservator Dr Muhsin Farooq told The Express Tribune, adding that the 80 per cent of the amount paid by hunters is given to the local community in order to improve their life style and the remaining 20 is served on the conservation of these animals.

According to the department, the estimated population of markhor is 5,500 in Chitral and approximately 1,000 in Kohistan district, however, in the coming years this population is expected to increase as the department has started to conduct surveys and is planning to expand the trophy hunting programme to the recently-merged tribal districts of K-P.

A Spanish citizen hunted a markhor on the outskirts of G-B earlier this month. He had paid a fee of $83,000 to purchase hunting permit auctioned by the G-B government last year.

Last month, the season's first markhor was hunted in G-B's Skardu town by an Italian hunter named Carlo Pasco who successfully hunted a flared-horned markhor from the Skardu conservation area.

In mid-December, Joe Lawrence Walreven, an American hunter, killed a Kashmir markhor in Lower Chitral as trophy hunting after obtaining permit from the wildlife department for $140,000.