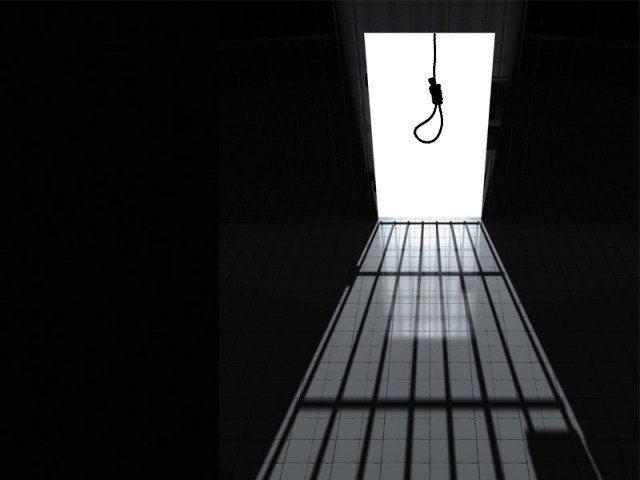 ---
ISLAMABAD: Executions of Pakistani prisoners and their number in foreign jails has increased due to the lack of a uniform consular protection policy, according to a report issued by the Justice Project of Pakistan.

The highest increase in the number of Pakistani inmates was reported in Gulf countries. In Saudi Arabia and the United Arab Emirates, the number increased from 1,506 to 3,248 and 1,800 to 2,600, respectively.

More than 57 per cent of Pakistanis imprisoned abroad are serving their sentences and can be brought back through prisoner transfer agreements. The lack of adequate consular assistance results in harsher sentences for these prisoners, the JPP report added.

"The majority of these prisoners have been arrested for non-lethal crimes such as drug trafficking, theft and violations of local immigration laws."

The detained Pakistanis also suffer due to process violations such as long periods of detention without charge or trial. They have no access to legal assistance and are unable to navigate through the Saudi criminal justice system, it also said.

Convict in Ulema shooting case awarded life imprisonment

"These Pakistanis are doubly vulnerable, considering their country of origin does not have a uniform consular protection policy, leaving them at the mercy of local courts which are notorious for failing to meet international standards for a fair trial.

"They have to spend indefinite periods in detention due to the absence of prisoner transfer agreements. 56.53 per cent of overseas Pakistani prisoners that have been convicted, can be brought back if the Government of Pakistan negotiates prisoner transfer agreements (PTA) with the host countries," the report stated.

However, the "absence of such accords with host countries along with the ineffectiveness of present agreements has made the repatriation of these prisoners harder if not impossible", the report said.

It also stated that Pakistanis convicted for drug offences are particularly vulnerable to being executed in countries that carry out the death penalty.

"An analysis of 97 executions of Pakistanis carried out in Saudi Arabia and Iran shows that since January 2016, every 9 out of 10 executions have been in relation to drug offences."

Research conducted by the JPP also shows that most of these prisoners are "victims of weakly regulated recruitment regimes, often deceived and coerced into trafficking drugs".

Recommendations made by the JPP suggest identifying the names and details of Pakistanis on death row and to investigate the circumstances of their arrest and imprisonment.

The JPP also suggested enacting a uniform consular protection policy for Pakistanis facing imprisonment and/or execution abroad and ensure that each Pakistani prisoner on death row is guaranteed consular support and provided adequate legal representation.

CJP to form larger bench to define span of life sentence

"Coordinate information between the Ministry of Foreign Affairs and the Ministry of Overseas Pakistanis to ensure missions are carrying out their responsibilities as stated in the Supreme Court guidelines."

Other recommendations include negotiating a prisoner transfer agreement with countries that have a high number of Pakistani prisoners so that these nationals can serve the remainder of their sentences in their home country.

"Expedite the process of repatriating 2,107 prisoners from Saudi jails under the general clemency announced by the Crown Prince in February 2019," the JPP recommended.
COMMENTS
Comments are moderated and generally will be posted if they are on-topic and not abusive.
For more information, please see our Comments FAQ