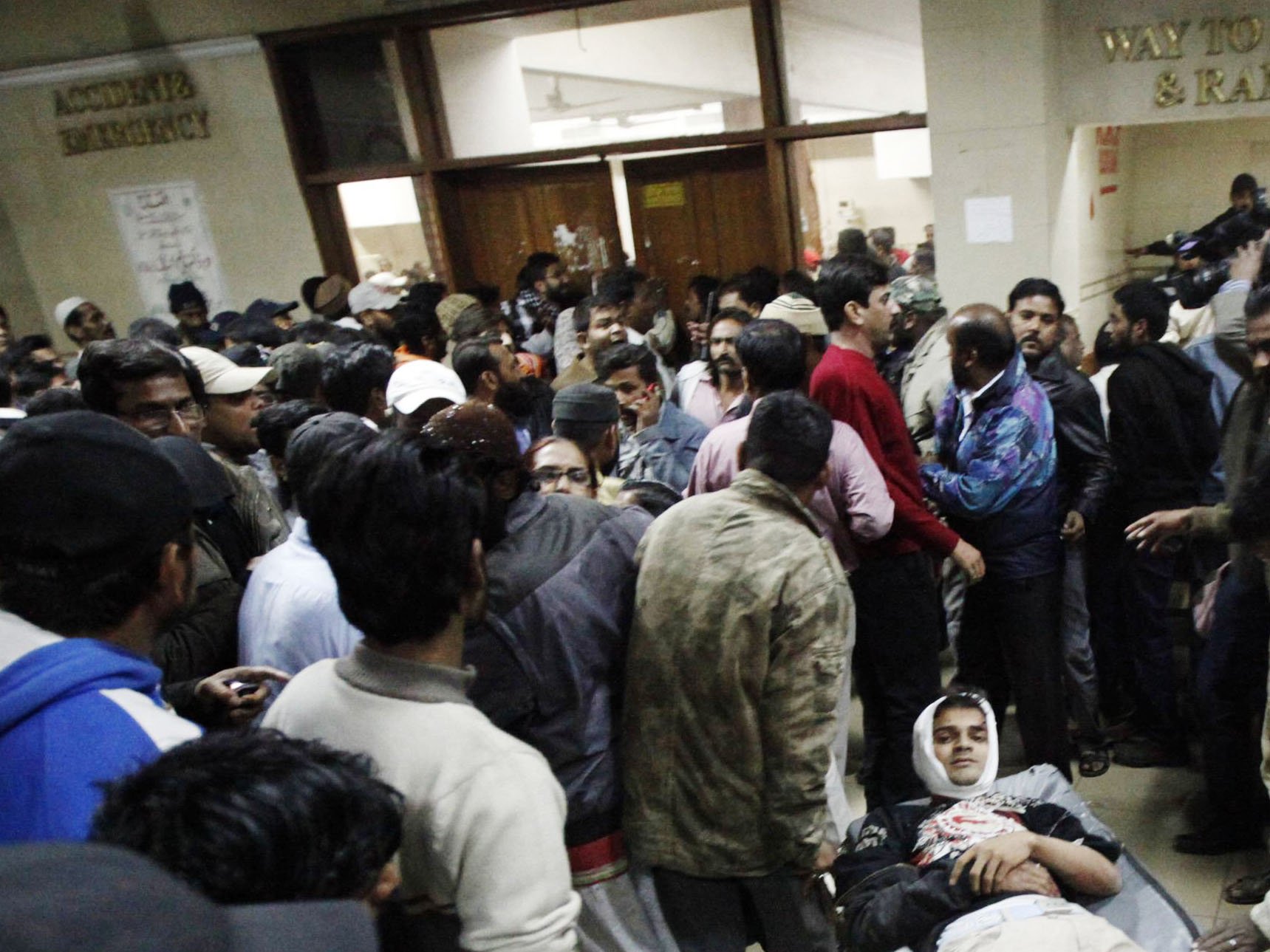 ---
KARACHI: At least six people were killed and more than 120 hospitalised after being exposed to toxic gas in Karachi's Kemari area on Sunday, Express News reported while quoting officials.

According to Senior Superintendent of Police (SSP) Muqaddas Haider, the gas was reportedly emitted from a container carrying chemicals used to preserve peas that affected scores of people in different areas of the neighbourhood near Karachi port.

The victims have been shifted to a hospital and causes of the incident are being ascertained, he added.

The police official said that the authorities concerned have already been informed about the incident.

The administration of Ziauddin Hospital has confirmed that over 50 patients were brought to the hospital, complaining of stomach ache and breathing problems.

They said all the patients are the residents of Keemari "who are being given medical aid".

However, sources of Karachi port denied the reports that there was any gas or chemical leaked from any container.

Sindh Chief Minister Murad Ali Shah, while taking notice of the incident, summoned a report from the authorities concerned.

Meanwhile, Maritime Affairs Minister Ali Zaidi expressed grief over the loss of lives and directed the port authorities to investigate the cause of the gas leakage.

He also said that the incident did not occur in the port premises.

"I have directed KPT [Karachi Port Trust] to investigate & establish facts. Meanwhile [the] KPT has also been directed to treat the patients at the KPT hopsital in Kemari. Rest assured, details of the sad incident will be shared in due course & those responsible will be dealt with severely," he said in a series of tweets.


Shocked to hear about loss of life due to poisonous gases in Kemari. Although the incident is not in the port, KPT officials have been dispatched to investigate the root cause.
I request everyone to refrain from making any comments on the media till we have the facts on hand

— Ali Haider Zaidi (@AliHZaidiPTI) February 16, 2020
I have directed KPT to investigate & establish facts. Meanwhile KPT has also been directed to treat the patients at the KPT hopsital in Kemari.
Rest assured, details of the sad incident will be shared in due course & those responsible will be dealt with severely.

— Ali Haider Zaidi (@AliHZaidiPTI) February 16, 2020