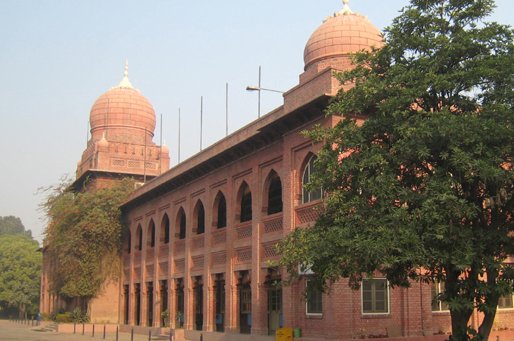 ---
LAHORE: A three-member bench of the country's top court expressed displeasure over the conduct of Aitchison College, remarking that its letter alleging perversion of minor is creating problems in the society as its teachers and students are arrogant.

The bench also grilled commissioner Lahore over not looking after Naveed Munir (the minor accused in the letter) properly and taking steps for his education since he was expelled from Aitchison College over misdemeanour charges.

"The conduct of the Aitchison College is not good. He [minor] may not be treated well by the college if he is sent back there," the Chief Justice of Pakistan (CJP) Justice Gulzar Ahmed said.

The chief justice said he went through all the letters of the principal of the Aitchison College in which perversion charges have been leveled against the minor, adding, "The allegation leveled by the college management is wrong".

He further asked if the college had substantial evidence to back their claims.

We have hired psychiatrists to get the minor mentally examined, Commissioner Saif Anjum told the court, to which the CJP asked if the minor was mentally sick.

"Did he (minor) torture someone that he is being mentally evaluated?" Justice Ahmed questioned the commissioner.

The CJP also sought a report from the commissioner within one week.

"There are several good schools and not just Aitchison College," Justice Bandial said.

"This child needs affection and good atmosphere for getting education," the judge further asserted.

The three-judge bench was hearing the matter of a minor whose father had died, mother was missing and the relatives wanted to take over his property. The minor had been living with his step mother.

The bench was also dissatisfied over the report submitted by the commissioner.

"Arrangements should be made if he (minor) wanted to go abroad," the bench ordered.

Justice Gulzar directed the commissioner to submit report within one month on what steps had been taken so far.

Justice Bandial asked the commissioner if he had went to meet the boy as he had been given the guardianship of the child.

As the commissioner tried to defend himself, the CJP cut him off saying, "You should look after the minor like your child."

"Take care of yourself, you are like our sons," the CJP then told the minor.

"We will send you abroad if you want to go for acquiring education," Justice Ahmed assured the child.

He went on to ask the boy if he wanted to go to America, adding "make all arrangements to send him abroad wherever Naveed wants to go."

"This child will be the master of his life," he said.

Published in The Express Tribune, February 15th, 2020.