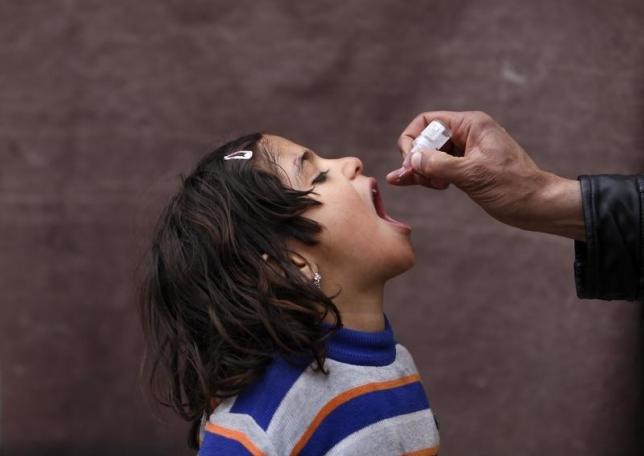 ---
QUETTA: Balochistan Coordinator of Emergency Operation Center Rashid Razzaq said the fight against polio is a national cause in which everybody has to play their role, lauding the media for playing a positive part in the drive.

Addressing a day-long workshop titled "The Role of Media in the Polio Campaign", Razzaq said polio has almost ended all over the world except for Pakistan and Afghanistan.

Addressing the programme, team leader of UNICEF polio programme Balochistan Dr Aziz said the polio vaccine does not contain any harmful ingredients, as all the concerns regarding the vaccine have already been addressed.

"Media can spread awareness among the people to help quash baseless propagandas about the polio vaccine," Aziz said, adding that at least 144 polio cases were reported in Pakistan in 2019 out of which 12 were from Balochistan.

"Government of Pakistan has declared an emergency regarding polio and is taking concrete measures to eradicate the crippling disease once and for all," he added.

He said all the available resources to tackle the deadly disease were being used through anti-polio campaigns.

"The poliovirus was eradicated from Balochistan but the virus from Afghanistan once again affected the province," he said.

40 schools warned for turning away polio workers in Sindh

"We are determined that with the support of all stakeholders we will be successful in this fight against polio," Aziz hoped.

Addressing the programme, President Balochistan Union of Journalists (BUJ) Muhammad Ayub Tareen said that media's role is crucial in raising awareness on social and traditional platforms to make the national anti-polio campaign successful. He said the negative propaganda will have to be crushed through facts and figures.

"Conducting special training programmes on health issues, especially polio, for local journalists of Balochistan will be beneficial," he said, adding that Balochistan's media has played a positive role in anti-polio campaigns.

President BUJ also suggested that students of Mass Communication in Balochistan be given special training for reporting on polio.

Addressing the programme, UNICEF Media Officer Masooma Qurban said that if reporting on polio cases is done in a unique way and beyond traditional writings, it can develop a public interest for the cause.

"Media outlets in the provincial capital have been reporting positively but few cases of negative reporting have also been observed from other parts of Balochistan," Qurban said.

"Rural reporters need professional guidance which can be provided through regional bureaus," she added.

Published in The Express Tribune, February 14th, 2020.