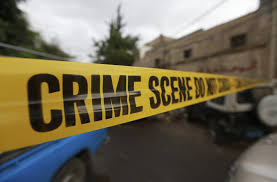 ---
LAHORE: The search for a missing Punjab police officer has taken a new turn as the investigators have found a close link between the alleged abduction of former assistant attorney-general Shehbaz Tattla and disappearance of SSP Mufakhar Adeel.

Reportedly, Tattla and Adeel were close friends and belonged to the same hometown, Narowal.

Although the Lahore police are clueless about the whereabouts of SSP Adeel who went missing two days back, a senior officer requesting anonymity told The Express Tribune that there was strong connection between both the cases.

The officer further told that preliminary investigation suggested that Tattla, who has been missing since February 7 from his office in Gulberg, might no more be alive.

Sources said both the men used the same house occasionally where they were involved in suspicious activities. They had developed differences involving a woman, the sources added.

On Thursday, police conducted a raid at a house in Faisal Town, which was in use of both the missing men, and found narcotics there. Police collected CCTV footage of various locations, including the house, the sources revealed.

The collected evidence has been forwarded to Punjab Forensic Science Agency (PFSA) for examination.

Eye-witnesses and neighbourers also reported suspicious activities for last few days in the house and complained of stench emanating from there.

The SSP has been missing for two days after he left his home in Johar Town and his mobile phone is switched off. His official police jeep was found near a shopping mall in Johar Town.

An FIR for the alleged abduction of Tattla was registered at Naseerabad police station. His brother told the police that he had been missing from his office in Gulberg since February 7.

Various wings of Punjab police, including the CIA, Crime Scene Unit and the PFSA, are collecting evidence related to the cases.

Phone call data records (CDR) were also acquired that pointed towards a link between both cases.

Capital City Police Officer (CCPO) Zulfiqar Hameed, when contacted, told The Express Tribune that investigations in the cases were underway and they had collected forensic evidence, CCTV footages and CDR related to the disappearance of both the friends.

Police are analysing the evidence and proceeding with the investigations while keeping in view different angles, he added.

Mufakhar Adeel was currently serving as Battalion Commander, Punjab Constabulary-I Lahore. Previously, he had served on important positions like SP City Lahore, SP Lahore High Court Security and in the FIA.