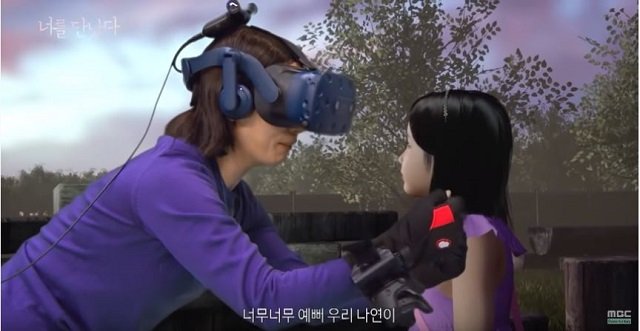 ---
Virtual reality made the unthinkable possible with this latest attempt to 'reunite' a heartbroken mother with her deceased daughter after four years.


PHOTO: YouTube/MBC Life

The technology was used by Jang Ji-sung on a Korean TV show 'Meeting you' that allowed her to feel and see a virtual version of her daughter Nayeon who passed away in 2016.

In an emotional video, the mother and daughter can be seen having a sad yet beautiful interaction where they are able to play, touch and even have a conversation.




The mother can be heard saying 'Oh my pretty, I have missed you' while stroking her daughter.

The daughter then replied: "I missed mom a lot."

The conversation ends with Nayeon laying down to sleep while the mother bids her farewell.

"Three years later, I now think I should love her more than miss her and feel sick so that I can be confident when I meet her later. I hope many people will remember Nayeon after watching the show," wrote Jang on her blog.




"We just don't know the psychological effects of being 'reunited' with someone in this way, "stated Dr Blay Whitby, an ethicist at the University of Sussex while speaking to MailOnline.

"A lot of psychiatrists would regard that as potentially unhealthy. The problem is the pursuit of profit or worse, people will be exploited."

This article originally published by MirrorUK.