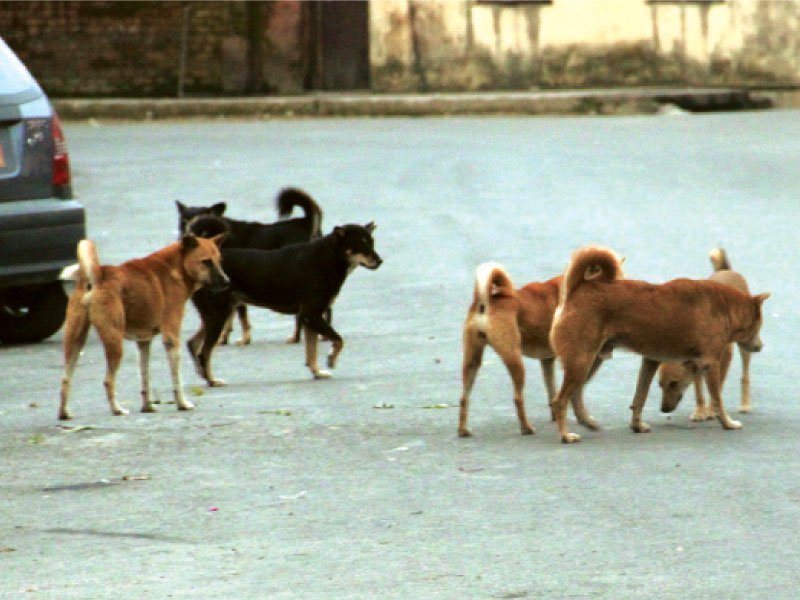 ---
In a world where people get killed for holding dissenting views and offending the sacrosanct societal values and where issues like curbing militancy and inflation remain top agendas of our political discourse, animal rights seem quite a trivial matter to pay heed to.

Bring the plight of strays and abandoned animals, the immediate rebuttal you get is nothing short of excuses, and the human brigade presents a myriad problems they, being the 'superior beings', face, conveniently disregarding the animal suffering.

When there's so much disparity, bloodshed, poverty and grief, who cares about the animals!

Around the world, conscious individuals are adhering to vegan and vegetarian lifestyles due to ethical reasons. They have gone to the extent of quitting meat just to not hurt any soul. Fortunately, compassionate voices are being raised in Pakistan as well, drawing attention towards the ill treatment of animals. They have been particularly vocal against the culling of stray dogs in the country.

But on the grassroots, there is a dire need to revisit our attitudes towards animals, especially when there are strays in question. The mindset — which considers them as mere inferior beings and gives a sense of entitlement to those in power to mistreat them — is extremely problematic and indicates a lack of compassion on our part and an absence of fundamental values of human spirit.

Keeping the facts in check, our authorities too are guilty of routinely killing and poisoning stray dogs in what they say were attempts to eliminate rabies. Instead of ensuring the availability of anti-rabies vaccines, they resorted to brutal killing. This opens another debate, but let us not forget that those in power are a reflection of society itself. And our society has, time and again, inflicted pain on those vulnerable, voiceless and the weak — deliberately and unnecessarily — only to reaffirm faith that yes, we lack basic empathy.

Take, for instance, the recent case of animal abuse that surfaced in Karachi, where paan and gutka-chewing visitors spat on crocodiles in a zoo — only to get a thrill out of it — leaving them bruised with red, blood-like spots. The reptiles were calm in their man-made habitat and weren't threatening spectators and in no sense of the word deserved this 'molestation'. The zoo administration too was taken to task on social media following the outrage for apparently letting the cruel act unfold. Such assaults are detrimental to animals' health and well-being and in case of mammals, they leave a bigger psychological impact too. Nonetheless, this behaviour certainly tells a lot about us, our lack of compassion and superior sense of self — when will we learn to respect the dignity of every life?

This mistreatment and animal cruelty is certainly not a new phenomenon. Dogs, widely considered as impure in our part of the world, are particularly vulnerable at the hands of such inconsiderate bunch of citizens. Animal welfare organisations, like SOS Pakistan and ACF Animal Rescue, report gazillion such incidents almost persistently where dogs have been brutally tortured, manhandled, electrocuted, pelted stones at and even killed for merely existing, thereby inciting them and their peers to become more violent and aggressive. Interestingly, dogs are considered loyal partners and probably mankind's best friend in the civilised world.

The savagery doesn't stop there. Peta, the US-based animal rights organisation, quotes researchers as saying that people who commit acts of cruelty to animals, many of them move on to their fellow humans as well. The vicious cycle of abuse continues and manifests itself in many forms. It is high time we started penalising those inflicting pain and violence on animals. After all, it starts with us, and the way we treat animals pretty much defines how they treat us. Conspicuously, our conduct with animals reveals a lot about our character and where we morally stand.

Published in The Express Tribune, February 8th, 2020.

Like Opinion & Editorial on Facebook, follow @ETOpEd on Twitter to receive all updates on all our daily pieces.