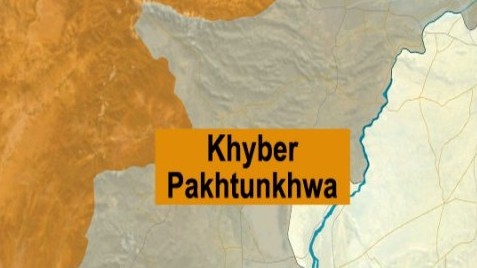 ---
Two tribal elders from Mohmand Agency and members of an anti-Taliban lashkar were gunned down in the limits of Paharipura Police Station in Peshawar on Tuesday.

According to sources, two people on a motorcycle shot at Dildar and Subedar, who were brothers, and fled. The killings took place on Supply Depot Road.

The police said that they do not have any information about the incident other than that two bodies were found.

However, local sources in Mohmand Agency told The Express Tribune that Dildar and Subedar were brothers of a prominent anti-Taliban lashkar elder Malik Rahim Jan.

They said that Jan is among the senior leaders of the Qandaharo tribe lashkar in Safi tehsil area of Mohmanad Agency. The two brothers had gone to Peshawar to attend a Qandahro tribe jirga.

It was while the two were on their way to the jirga that they were killed.

This is the second incident in which elders belonging to Mohmand Agency were targeted in Peshawar. On March 13, suspected militants gunned down another anti-Taliban lashkar elder, Malik Lal Badshah from the Beyzai area of Mohmand Agency, and his two body guards.

Another case recently came to light of the elder brother of Adezai Qaumi Lashkar chief being killed in Karachi by suspected Taliban militants on January 24, 2009. Abdul Manan was killed when the Taliban failed to target the lashkar chief in Adezai village.

While the targeting of anti-Taliban lashkar members is a "routine phenomenon", this mostly used to happen in the tribal areas, said Dr Altafullah Khan who teaches journalism at Peshawar University.

The fact that people are being targeted in Peshawar and Karachi shows that the Taliban are following them and that the government is unable to help.

If the government does not protect those who have formed lashkars to fight the Taliban, the lashkars will not accept government support, said Dr Khan.

However, lashkars, which are "traditional structures" and which were not built just because of government assurances and encouragement, will remain, Dr Khan feels. These are basically committees or groups formed by people to protect their communities and are only called lashkars when they become visible, he said.

Lack of security for those taking a stand against the militants is "one of the issues that people in Mohmand, Bajaur and Swat are talking about," said Dr Khan. "People are saying that the government approaches them, promises support and when they form lashkars and become visible, the government is unable to protect them."

Hundreds of tribal elders have been eliminated by the Taliban in target killings and suicide attacks.

Published in the Express Tribune, June 16th, 2010.
COMMENTS (1)
Comments are moderated and generally will be posted if they are on-topic and not abusive.
For more information, please see our Comments FAQ