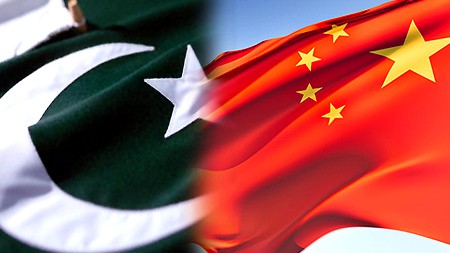 ---
The Obama administration has decided to object to a lucrative deal in which a state-owned Chinese company would supply Pakistan with two nuclear reactors, The Washington Post quoted US officials as saying on Monday.

The deal is expected to be discussed next week at a meeting in New Zealand of the 46-nation Nuclear Suppliers Group (NSG), which monitors such transactions. The NSG is a group of nuclear supplier countries which seeks to contribute to the non-proliferation of nuclear weapons by implementing guidelines for nuclear exports and nuclear related exports.

The Washington Post says experts allege that the Pak-China agreement will be a violation of international guidelines forbidding nuclear exports to countries that have not signed the nuclear Non-Proliferation Treaty (NPT) or do not have international safeguards on reactors. Pakistan has not signed the NPT.

China has suggested the deal dates back to before it joined the NSG in 2004, which, according to analysts, would exclude the Pak-China deal from the purview of any obligations to the NSG. But US officials disagree.

"Additional nuclear cooperation with Pakistan beyond those specific projects that were grandfathered in 2004 would require consensus approval" by the NSG, a US official said, speaking on condition of anonymity. "[This] we believe is extremely unlikely."

State Department spokesman Gordon DuGuid said the US government "has reiterated to the Chinese government that the US expects Beijing to cooperate with Pakistan in ways consistent with Chinese non-proliferation obligations."

Commenting on the issue, former ambassador Zafar Hilaly dismissed claims that US pressure would cause China to rethink its deal with Pakistan.

"It's a question of the pot calling the kettle black," the former ambassador said. He claimed the US had not only violated the NPT, but had also violated the Hyde Act 2006, (by finalising a similar deal with India regarding cooperation on nuclear energy for peaceful purposes).

According to Hilaly, the fact that Pakistan has agreed that all nuclear cooperation between China and Pakistan will be subject to IAEA safeguards should be enough to appease US officials.

On October 1, 2008, the US Congress gave final approval to an agreement facilitating nuclear cooperation between America and India. The deal was first introduced in a joint statement release by President George W Bush and Indian Prime Minister Manmohan Singh in 2005. The NSG approved the agreement between the US and India on September 6, 2008.

Published in the Express Tribune, June 16th, 2010.
COMMENTS (7)
Comments are moderated and generally will be posted if they are on-topic and not abusive.
For more information, please see our Comments FAQ