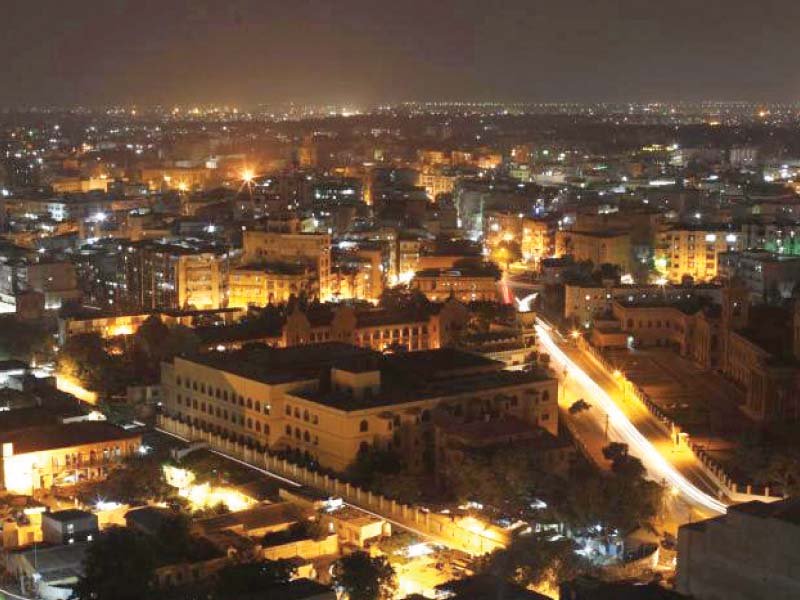 ---
KARACHI: Brexit - the departure of the United Kingdom (UK) from the European Union (EU) - that took place last Friday has provided an opportunity to further strengthen and widen trade and investment ties between Pakistan and Britain.

"Brexit and our departure from the European Union provides a catalyst…to boost trade both ways. It is an excellent opportunity for the UK and Pakistan to deepen trade ties," Her Majesty's Trade Commissioner for Middle East, Afghanistan and Pakistan Simon Penney said while talking to a group of journalists at the British Deputy High Commission, Karachi on Monday.

"It (Islamabad) is already a very, very important trading relationship…we believe it (trade and investment relationship) has a significant potential to grow further," he said. He said bilateral trade between the two countries grew to £3.1 billion, which was in favour of Islamabad as its exports to London stood at £1.9 billion in the year ended December 2018. "Bilateral trade volume can easily be doubled," he stressed.

Trade volume between the two countries also grew during the year ended December 2019. The UK department concerned is yet to publish the updated numbers.

Two-way trade has been growing at 6% per annum. "The UK is Pakistan's third largest export market globally just behind the US and China," he said.

He pointed out that the EU had not necessarily prevented the UK from doing trade and business. "But now Brexit allows the UK to focus more on…countries outside the EU. The IMF has forecast 90% economic growth will occur outside the EU over the next 10 years," he said.

British Deputy Commissioner Trade Director for Pakistan Mike Nithavrianakis, who accompanied Penney, said there was a significant positive change in Pakistan, which was well acknowledged by the countries around the globe.

"Members of the British royal family recently paid a visit to Pakistan. International cricket is resuming here; Sri Lanka (came to play) first of all and now Bangladesh. British Airways restarted flights to Pakistan after almost a decade…These all are very positive aspects happening on the ground," Nithavrianakis said.

He acknowledged that the security situation had improved a lot in Pakistan, especially in the city of ports - Karachi. "There is 80% reduction in terrorism and other associated political violence. Something positive is happening on the ground," he said.

GSP Plus status

Speaking about the GSP Plus status which the EU member countries granted to Pakistan a few years ago, Penney said Brexit had changed nothing about the GSP Plus status for Pakistan. "Our ambitions remain the same as they were before Friday (when Brexit happened). During the transition period (from now till the end of December 2020), we will continue to trade on the same basis as we did before Friday," he said.

Islamabad has been exporting a number of products at almost zero duty under the special trade status to EU member countries and the UK for the past several years. Textile remains the largest export product for the European countries.

UK investment

Nithavrianakis said several big British firms were already operating in Pakistan. Unilever Pakistan has recently concluded investment worth $120 million to expand its volumetric production in the country.

GSK in the pharmaceutical sector has also made fresh investment to expand its manufacturing line. Shell Pakistan is looking to enter the LNG sector here, he said.

British Airways (BA) may consider beginning commercial flights from Karachi and Lahore after Islamabad in June last year as there was growing keenness among people to fly with BA from other cities of the country, he said.

"Existing companies are here for decades and decades to come," he said. Penney acknowledged that Pakistan had gained 28 places in the World Bank's (WB) Ease of Doing Business Index as all reforms were positive.

He, however, stressed that Islamabad needed to bring consistency in the regulatory environment. "Inconsistency in regulation has remained a big concern for several other UK firms while deciding whether to invest in Pakistan or not," he said.

Penney revealed that there were only 135 UK-based companies operating in Pakistan compared to around 5,000 in the UAE. He acknowledged that there was a huge potential for Pakistan to attract more UK firms not only from Britain, but the UK-based firms operating in the UAE.

More UK-based companies may invest in manufacturing, pharmaceutical and education sectors in Pakistan, he said.

Unutilised UK funds

Penney pointed out that the UK increased financing from 400 million pounds to one billion pounds for the Pakistani companies involved in importing goods and services from Britain last year. However, the utilisation has remained zero. "We need to do more awareness," Penney said. 

Published in The Express Tribune, February 4th, 2020.

Like Business on Facebook, follow @TribuneBiz on Twitter to stay informed and join in the conversation.