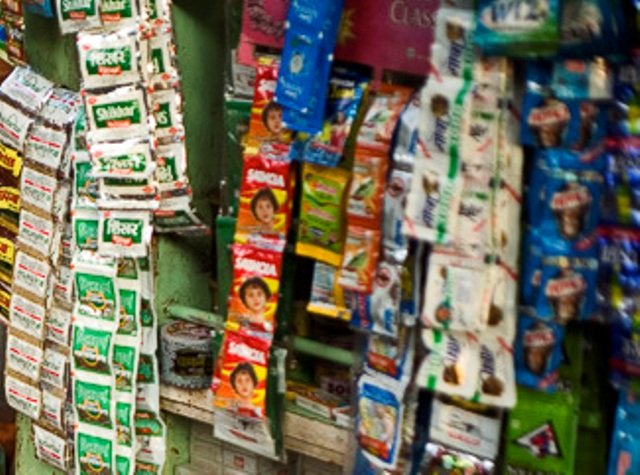 ---
KARACHI: The Sindh High Court (SHC) ordered the police on Monday to include Section 302 of the Pakistan Penal Code (PPC), which deals with murder, in cases registered against the dealers and manufacturers of gutka.

A single-member bench comprising Justice Aftab Gorar was hearing a plea seeking the annulment of the bail granted to the accused in a case pertaining to the manufacturing and selling of gutka. Advocate Muzammil Mumtaz Mayo informed the court that Naseem Haider, who had initiated the battle against gutka, succumbed to mouth cancer on February 1 before he could get justice. He maintained that thousands of people are suffering from oral cancer, adding that gutka is being sold under the police's patronage.

Mayo pleaded the court to cancel bails of the accused, namely Kashif Babu Batti, Ishaq Godra, Kamran and Raees.

Observing that the gutka manufacturers and dealers were murdering people, Justice Gorar ordered the police to take action against them in line with Section 302 of the PPC.

'Ineligibility' of CM

Another bench, comprising Justice Muhammad Ali Mazhar and Justice Yousuf Ali Sayeed, sought the copy of the Supreme Court's (SC) order on a review plea seeking the declaration of Sindh Chief Minister Murad Ali Shah as ineligible for life.

The petitioner maintained that despite being declared ineligible by the Supreme Court on May 2, 2013, Murad Ali Shah had still participated in the by-elections from Jamshoro. The plea moved the court to declare Shah ineligible for life.

Additional advocate general Jawwad Dero, however, stated that the SC had declared Shah clear after he surrendered his dual nationality, adding that he had won the by-elections in 2014 and general elections in 2018.

Dero claimed that the election tribunal had rejected pleas challenging Shah's nomination papers before the elections. The election tribunal is still intact, therefore the petitioner can approach it for challenging Shah's eligibility if they wanted to, he added.

The court sought a copy of the Supreme Court's order on the review plea from the petitioner.

Court issues notices

A separate bench of SHC issued notices to the Ferozabad SHO, Rangers and Counter-Terrorism Department (CTD) on a petition filed by the family of a missing citizen, Nadeem Patel alias Nadeem Burger.

A petition was moved by Iqbal Patel, the brother of Nadeem, who has been missing for five days. The petitioner stated that his brother went missing five days ago and has not returned yet. He added that his brother was taken away by CTD previously as well and his name was nominated in an airport attack case. He said his brother was acquitted in the airport attack case but had once again been taken away.

The court adjourned the hearing till February 27 after issuing notices to the relevant authorities.

*With additional information from PPI 

Published in The Express Tribune, February 4th, 2020.