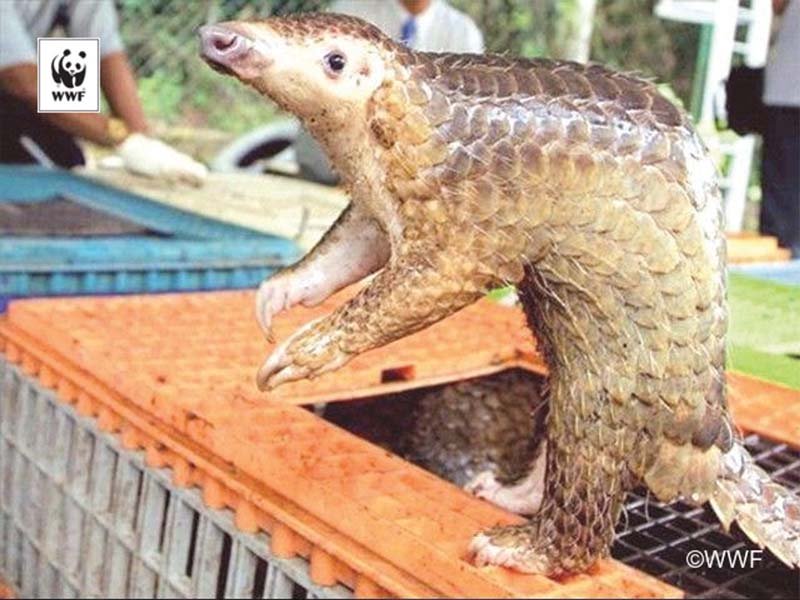 ---
With coronavirus spreading around the globe, World Wildlife Fund-Pakistan (WWF-P) welcomed the Chinese government's decision to temporarily ban the sale of wildlife in markets, restaurants and online and stressed the need to end the illegal wildlife trade.

Expressing deep sadness at the loss of lives in the crisis in a press statement released on Friday, the WWF-P pointed out that the coronavirus was a zoonotic disease, normally found in wildlife, which had mutated in an environment where there was contact with people, adapting to allow human transmission.

"This public health crisis is a wakeup call," said WWF-P director general Hammad Naqi Khan. "If we don't eliminate poaching and illegal wildlife trade in endangered animals and their parts, as bushmeat, for perceived medicinal value, or as pets, there will always be the threat of this kind of epidemic in the future."

The statement, mentioning the visible impacts of the trade on wildlife populations and global biodiversity, said that the spread of coronavirus, as well as outbreaks of SARS and MERS in recent years, underscored the need for urgent action and awareness about the potential threats it posed to human health.

While the trade of many species of wildlife is prohibited or strictly regulated, the enforcement of laws in illegal wildlife markets in the region is weak. The absence of controls, said WWF-P, makes these activities a threat to people and domestic animals, potentially affecting local and global communities and economies. "Wildlife markets can potentially provide a conducive environment for this type of viral mutation," the statement added.

Although Pakistan is not a major wildlife consumer, it is an important source and transit point for many such consignments headed to East Asian countries, according to WWF-P. Moreover, there are illegal wildlife markets in nearly all the major cities of Pakistan, dealing in the trade of protected and endangered species, their parts and products.

The NGO also highlighted the increase in the number of private zoos, aviaries and exotic pets as a cause of concern, claiming that there are over 300 private zoos in Punjab and Sindh, running without monitoring or regulation.

It added that it would work closely with governments to strengthen laws and engage public health sectors, with the aim of permanently ending the illegal wildlife trade.

Published in The Express Tribune, February 1st, 2020.