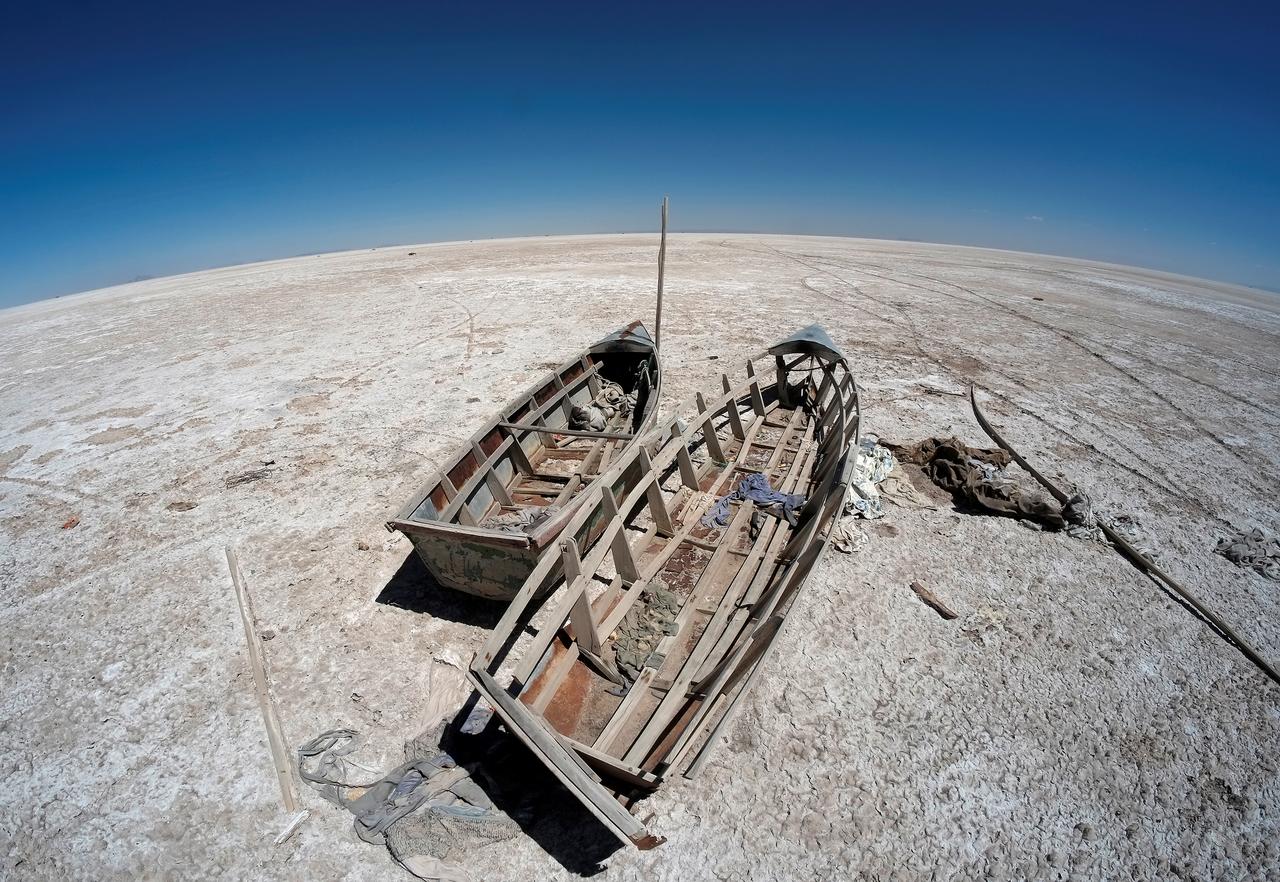 ---
KARACHI: Celebrating the efforts of women working for the improvement and sustainability of natural resources, Oxfam in Pakistan and World Wildlife Fund-Pakistan (WWF-Pakistan) launched 'Climate Sheros,' a campaign to tackle climate change, on Tuesday.

Oxfam Pakistan Director Mohammed Qazilbash, in his welcome note, highlighted the role played by the women of local communities in conserving the environment, urging support for their crucial work. The campaign aims to reduce the adverse impacts of climate change, especially on women whose livelihoods, food and residential security are threatened by mangrove deforestation.

"Much can and must be done to minimise the risk of climate change," said Qazilbash. "The women of coastal communities are already taking the lead by planting mangroves to protect Sindh's coastline. We need to join in their efforts and raise our collective voices to protect their livelihood."

Saying that communities should be supported by enhancing their knowledge and skills in order to prepare for and mitigate climate and disaster risks, he added that he wanted the communities to learn about climate-smart agricultural techniques, diversifying livelihoods, the long-term sustainability of the environment and mangrove conservation.

Sana, a 28-year-old community representative from Keti Bander, told the audience that due to a shortage of freshwater, the frequency of flooding, cyclones and migration was on the rise.

"In the past, we did not know what was happening and experienced a reduction in fish stock as well as the intrusion of seawater which was eroding the fertile lands," she stated, adding that now she has learned about its actual cause.

"Climate change is a bitter reality posing a great threat to our present and future generations," stressed WWF Pakistan technical advisor Muhammad Moazzam Khan. "We need unprecedented action to tackle it at the local, regional and global levels."

He maintained that since women could play such an important role in fighting climate change, the drive would help build their capacity and improve indigenous livelihoods. "The term 'sheros' was selected to highlight their efforts," he explained.

Mentioning the 2015 heatwave in Karachi, which killed more than 1,000 people, Khan warned that such a crisis could recur. He suggested natural solutions to deal with the peril, such as large-scale plantation drives, protection of existing forests, and promotion of renewable energy and conservation of water resources to address this challenge.

"Water can play a vital role in addressing the adverse impact of climate change on local communities in the Indus Delta," asserted Senator Sassui Palijo, adding that the coastal belt of Sindh, and particularly Thatta, Sajawal and Badin, are at risk from climate change-related disasters.

"Due to the loss of livelihood and resources, local people are migrating to other cities and towns, putting pressure on urban populations," said Palijo. She further stated that due to ill planning, the environmental problems of the coastal belt are only worsening. The senator called for maintenance and preservation of mangroves in the coastal areas of the province, terming them the first line of defence against natural disasters. She reiterated that an adequate supply of water should be released in the Indus Delta.

Meanwhile, environmentalist Nasir Ali Panhwar pointed out that the Indus Delta is the fifth-largest in the world, with the seventh-largest mangrove cover. However, he stated, the deltaic population receives a limited flow of freshwater, which is causing environmental degradation and negatively impacting traditional livelihoods, survival and resilience patterns in the presence of high levels of social inequality.

"Climate and environmental changes over time are the root cause of the rise in sea levels, which is leading to loss of land," he said. "This renders land unusable for cultivation, increases salinity, depletes mangrove forests and leads to a decline in fish catch."

WWF-Pakistan, in collaboration with Oxfam, has also initiated a mangrove plantation drive in the Indus Delta. During the first phase of the plantation, 30,000 mangroves will be planted in Keti Bander.

Published in The Express Tribune, January 30th, 2020.
COMMENTS
Comments are moderated and generally will be posted if they are on-topic and not abusive.
For more information, please see our Comments FAQ