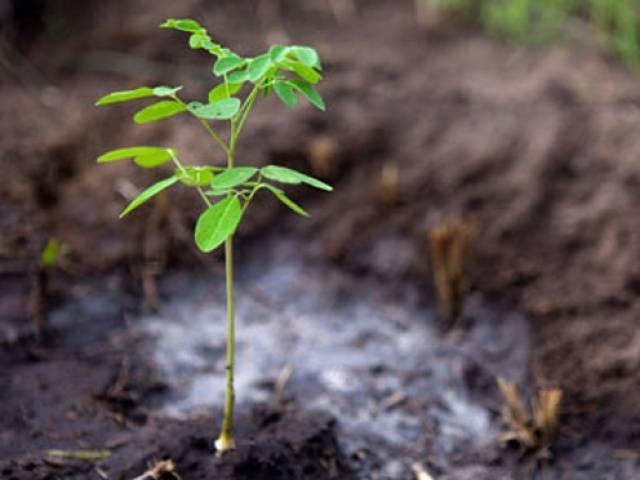 ---
KARACHI: The plantation of trees should be compulsory in all the new and on-going development projects carried out by the provincial government, said Sindh Local Government and Forests Minister Nasir Hussain Shah.

Chairing a meeting of the heads of different municipal agencies in Sindh, he said that the government would not grant permission for new projects until the executors ensure tree plantation as well.

Shah stated that the Sindh Building Control Authority (SBCA) would also ensure that new building projects across the province made provisions for tree plantation.

Meanwhile, the local government secretary, Roshan Ali Shaikh, apprised the attendees that a plan has been chalked out by the Sindh Local Government Department to hold plantation drives at 4,000 different spots in the province.

"Certain portions of public parks in the province will be reserved so that non-governmental organizations can carry out plantation campaigns there to uplift the status of these parks," he stated, adding that the implementation of the plan will start soon.

National Forum for Environment and Health president Naeem Qureshi, who was one of the participants of the meeting, said that the government should embrace policies such as adopt-a-park and public-private partnerships to improve the condition of public parks in Sindh.

"The corporate sector and different community groups can play an important role in this regard," said Qureshi. "Apart from the plantation campaigns, there should be a complete ban on cutting trees all over the province," he maintained, adding that the authorities should focus on protecting the existing trees as well.

During the meeting, a committee was constituted to prevent the cutting of mangroves in the coastal areas of Sindh, comprising Qureshi, the West district deputy commissioner and other relevant officials. Shah asked the officials to immediately start taking action, including registering criminal cases, against those involved in cutting down trees in Sindh.

Published in The Express Tribune, January 28th, 2020.