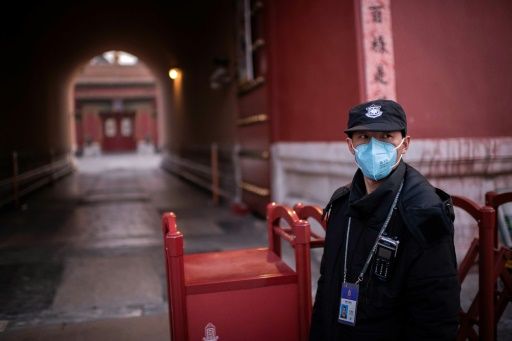 ---
As the novel coronavirus from Wuhan continues to grip the world, there is a sense of anxiety among citizens everywhere. Pakistan is no exception. In nearly every conversation that I have had with colleagues and friends in Islamabad and Lahore in the last two days, the topic has come. But it is shrouded in confusion. The government needs to make sure that we have a strategy that is both focused on the immediate challenge of this particular infection, but one that helps us prepare for the long-term. Our approach needs to be rooted in four pillars.

First, a recognition. We have to recognise that new, and emergent infectious diseases are not going to stop with this particular virus. Emergent infectious diseases are going to emerge, and with increased travel and urbanisation, they will continue to affect citizens everywhere, including Pakistan. We probably will not be able to stop the emergence of new pathogens, so we have to do the next best thing — be as prepared as we possibly can.

This takes us to the second point — how prepared are we? In the last few days, there have been some messages from the ministries of health, and the National Institutes of Health, but a lot more needs to be done. There is no control of narrative, and there is more confusion than answers. For example, what means do we have for surveillance? Is it only a few temperature monitoring stations at the airport? (By the way, there wasn't one at Islamabad when I landed there two days ago). If someone does show the symptoms, where will they be treated? How good are our quarantine systems? A clear narrative and an information cell that is housed by infectious disease experts (and not those who know little about the virus or its transmission paths) would allay the fears of the public. Saying all is good — in this day and age — does little to convince. A clear message, rooted in facts and expertise is needed. A government website, with actual facts and figures, and an awareness campaign can go a long way in ensuring that accurate information is provided to the public.

The third aspect of our strategy requires an unwavering commitment to expertise. We do not want to relive the polio debacle of the recent months — which was criminal and will take years to undo. We need to make sure that our team of experts, who are in charge of strategy and public awareness, have credentials in the subject matter. With the emergence of new, and complex pathogens, we need to have a nuanced understanding that should come from those who study these emergent diseases, and not just those who googled them. The team should reflect depth of understanding and recognised expertise, not party affiliation or political expediency.

Finally — and perhaps most importantly — we have to invest in preparedness. This does not simply mean creating yet another office in a building, but real investment in our human capital. Our investment in research, particularly in basic sciences remains awful. From genomic analysis to mathematical modeling, our research footprint in basic sciences connected to emergent infectious diseases does not inspire confidence. On the more applied side, training programmes for clinicians in research are few, and massively underfunded. On the technology front, our hospitals and clinics lack even the most basic diagnostics that are needed for a functioning health system — let alone having technology for new and emergent infections.

Ultimately our approach for preparedness comes down to three things, which are true for a robust strategy in health or any other matter — transparency, expertise and real investment. Transparency in honestly sharing the realities on the ground with a clear, hyperbole free narrative; expertise that is not poisoned by political connections; and money to protect our people. Safeguarding the health of our people should not be up for debate.

Published in The Express Tribune, January 28th, 2020.

Like Opinion & Editorial on Facebook, follow @ETOpEd on Twitter to receive all updates on all our daily pieces.